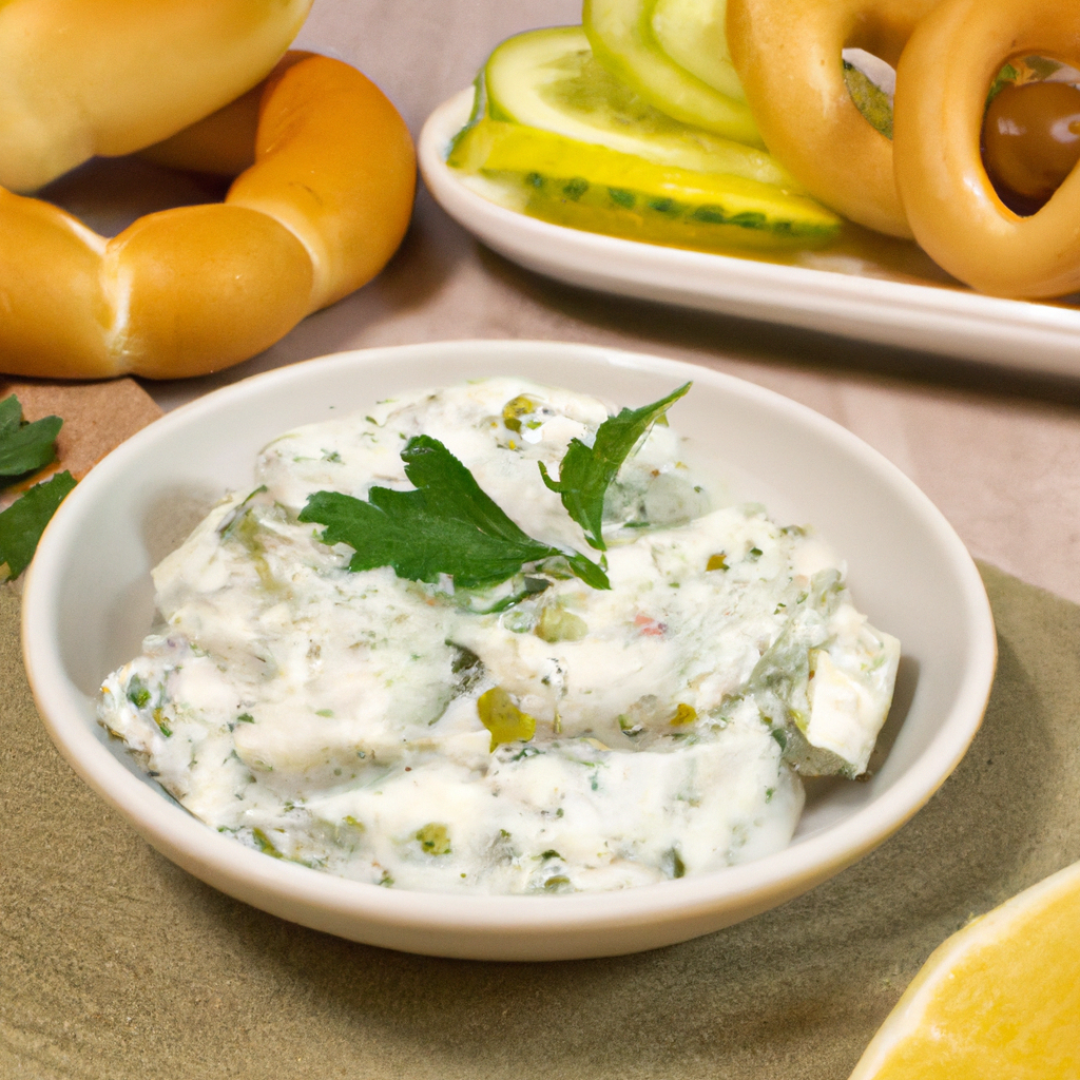 What specific ingredients in this Tzatziki appetizer recipe contribute to its unique Greek flavor
Savor the Greek Flavor: A Simple and Delicious Tzatziki Appetizer Recipe
Introduction:
Embark on a culinary journey to the Aegean sea with the perfect Tzatziki appetizer. This classic Greek dish is simple, fresh, and enticing—or simply put—it's everyone's favorite appetizer! Tzatziki is a versatile dish that can be served with warm bread, used as a dip for vegetables, or paired with grilled meats. Join us as we guide you through this simple and delicious Tzatziki recipe.
Ingredients:
2 cups Greek yogurt, full fat
1 medium cucumber, finely grated and drained
2 cloves garlic, finely minced
2 tablespoons extra-virgin olive oil
1 tablespoon vinegar
1/2 teaspoon salt
1 tablespoon fresh dill, finely chopped
Instructions:
Begin by preparing your cucumber. Peel, grate it using the large holes of the grater, then squeeze out as much excess moisture as possible. The dryer the cucumber, the thicker and creamier the Tzatziki can be.
In a medium-sized bowl, combine the Greek yogurt, finely grated cucumber, minced garlic, and vinegar. Stir thoroughly until all ingredients are well-mixed.
Slowly drizzle in the olive oil as you continue to stir the mixture. This will ensure the oil is evenly distributed throughout the Tzatziki.
Add the fresh dill and salt. Stir until mixed. Taste and adjust seasoning if needed.
Cover the bowl and let the Tzatziki rest in the fridge for at least two hours before serving. This allows the flavors to meld together, delivering a more flavorful and refreshing Tzatziki.
Outro:
There you have it, a simple and delicious Tzatziki appetizer! This classic Greek sauce is cool, creamy, and loaded with fresh flavors. It's perfect for dipping, spreading and dolloping onto your favorite Mediterranean dishes. Keep in mind, Tzatziki, like many dips, tastes even better after resting in the fridge for a few hours. So, prepare this ahead of time and impress your guests with a tasty, homemade Tzatziki dip. Savor the Greek flavor in every bite and add a Mediterranean twist to your dining experience! Happy cooking!