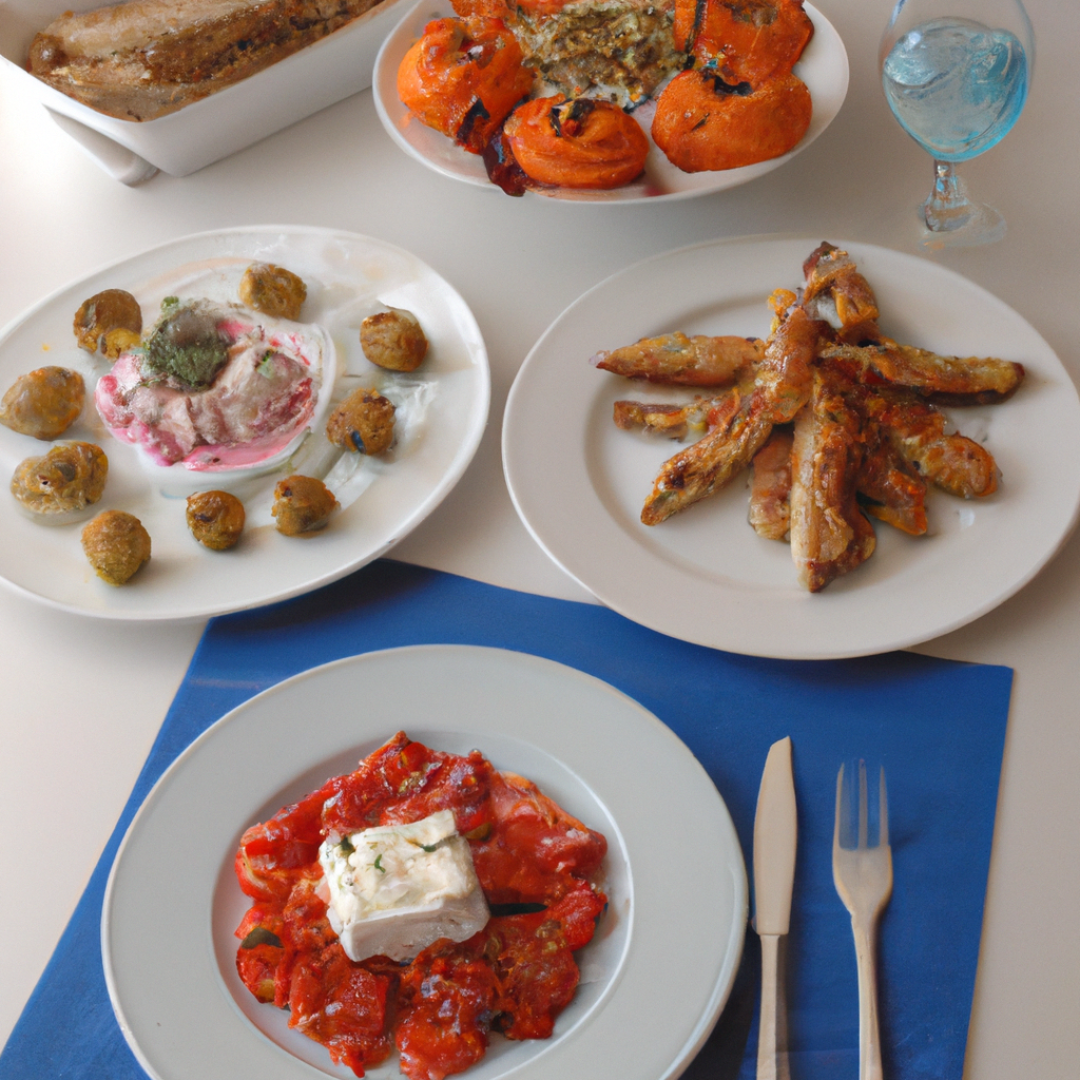 What are the key ingredients in this authentic Greek lunch recipe?
Indulge in Deliciousness: Authentic Greek Lunch Recipe for a Taste of the Mediterranean
If you're a foodie, you know there's nothing like trying authentic cuisine from around the world. And when it comes to Mediterranean food, Greek food is a must-try. With its flavors of fresh herbs, olive oil, and feta cheese, Greek food is a true delight for taste buds. Today, we're sharing an authentic Greek lunch recipe that will transport you straight to the Mediterranean. So, get ready to indulge in deliciousness.
Ingredients:
1 lb Lamb or Beef, diced
3 cloves Garlic, minced
1 Onion, diced
1 Red bell pepper, diced
1 Green bell pepper, diced
1 Yellow squash, sliced
1 Zucchini, sliced
1 can of Crushed tomatoes
2 tsp Oregano
1 tsp Thyme
2 tsp Paprika
1/2 cup Crumbled feta cheese
1/4 cup Chopped parsley
Salt and pepper to taste
Instructions:
Preheat a large skillet on high heat.
Add the diced lamb or beef to the pan and cook until browned on all sides. Remove from the pan and set aside.
In the same pan, add garlic, onion, red and green bell peppers. Cook for 5-7 minutes until softened.
Add the sliced squash and zucchini to the pan and cook until tender, about 5 minutes.
Add the can of crushed tomatoes, oregano, thyme, paprika, salt, and pepper to the pan.
Add the browned lamb or beef back to the pan and stir everything together.
Cover and simmer on low heat for 15 minutes.
Before serving, sprinkle crumbled feta cheese and chopped parsley over the top of the dish.
Enjoy your authentic Greek lunch!
Conclusion:
Now that you know how to make an authentic Greek lunch, you don't need to travel overseas to experience the Mediterranean. This flavorful dish is perfect for an everyday lunch or special family dinner. And the best part? It's easy to make and customizable! You can use any protein or vegetables you like, so feel free to experiment and add your own twist to it.