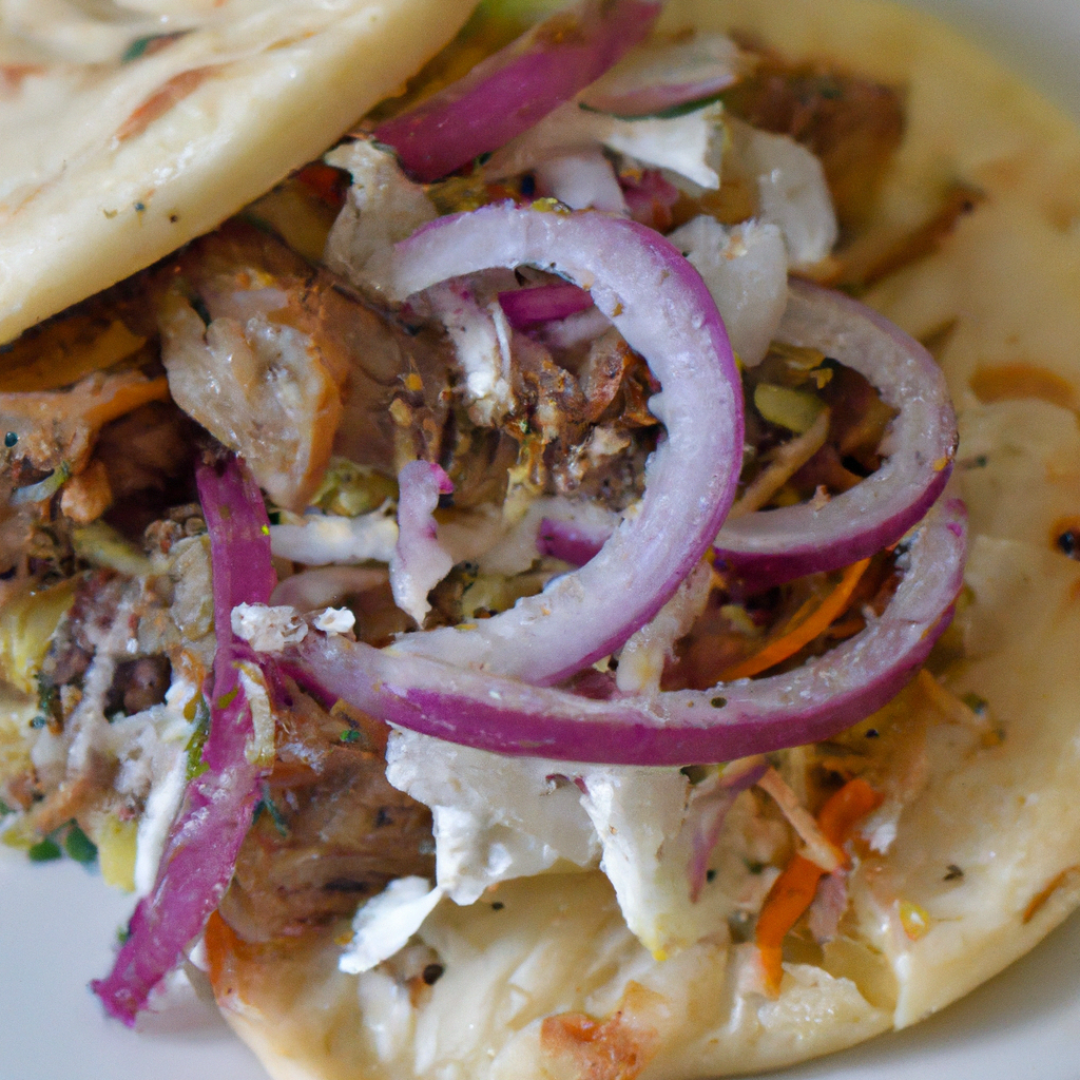 What ingredients are needed to make the gyro pitas in this Authentic Greek Delight recipe?
Authentic Greek Delight: A Mouthwatering Lunch Recipe for Gyro Pitas
Looking for an authentic Greek lunch recipe? These Gyro Pitas are the perfect choice! They are easy to make and incredibly delicious! The combination of juicy meat, fresh vegetables, and creamy tzatziki sauce makes for a mouthwatering meal that will transport you straight to the streets of Athens.
Ingredients:

8 pita breads
1lb of lamb, beef, or chicken meat, sliced into thin strips
1/4 cup of olive oil
1 teaspoon of dried oregano
1 teaspoon of garlic powder
1/2 teaspoon of salt
1/4 teaspoon of black pepper
1 tomato, sliced
1/2 cup of sliced red onions
1/2 cup of chopped cucumber
1/2 cup of crumbled feta cheese
1/4 cup of chopped parsley
Tzatziki sauce, for serving
Instructions:

Preheat a grill or grill pan over medium-high heat.
In a large bowl, combine the meat, olive oil, oregano, garlic powder, salt, and black pepper. Toss to coat the meat evenly.
Grill the meat for about 8-10 minutes, until it is browned and cooked through.
To assemble the pitas, open each pita and fill it with the grilled meat, sliced tomatoes, red onions, chopped cucumbers, crumbled feta cheese, and chopped parsley.
Drizzle some tzatziki sauce over the top of each pita and serve immediately.
If you're looking for a quick and easy lunch that is also satisfying and delicious, these Gyro Pitas are a great choice. They're perfect for those busy weekdays when you need something fast, but still want to enjoy a homemade meal. Give them a try and let us know what you think!