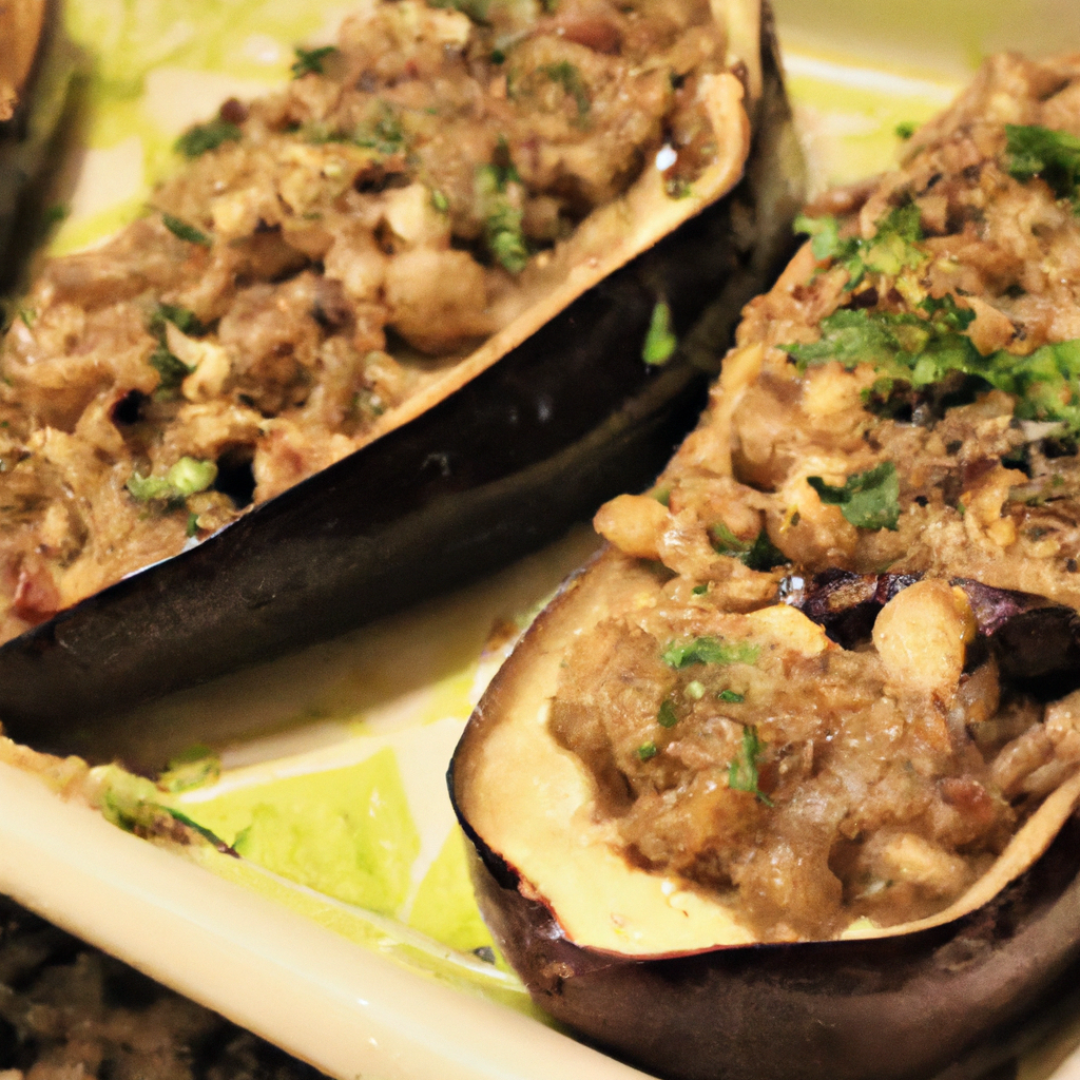 What are the ingredients needed to make this Greek-inspired stuffed eggplant recipe?
Mouthwatering Greek-inspired vegan recipe: stuffed eggplant!
Ingredients:
2

large eggplants

1

onion, finely chopped

2

garlic cloves, minced

1

red bell pepper, diced

1

zucchini, diced

1

can (14 oz) diced tomatoes

1

cup cooked quinoa

1

cup chopped fresh spinach

2

tbsp chopped fresh parsley

2

tbsp olive oil

1

tsp dried oregano

1/2

tsp salt

1/4

tsp black pepper
Instructions:
Cut each eggplant in half lengthwise. Scoop out flesh, leaving 1/2-in.-thick shells; chop flesh and set aside. Place shells in a 13×9-in. baking dish coated with cooking spray.
In a large skillet, heat olive oil over medium heat. Add onion, garlic, and red bell pepper. Cook and stir until onion is soft, about 5 minutes.
Add zucchini, diced tomatoes, chopped eggplant, oregano, salt, and black pepper. Cook and stir for 10 minutes or until vegetables are tender.
Stir in cooked quinoa, fresh spinach, and fresh parsley. Cook and stir until heated through.
Fill each eggplant shell with quinoa mixture. Bake at 375°F for 25-30 minutes or until eggplant shells are tender and filling is hot.
Serve hot and enjoy!