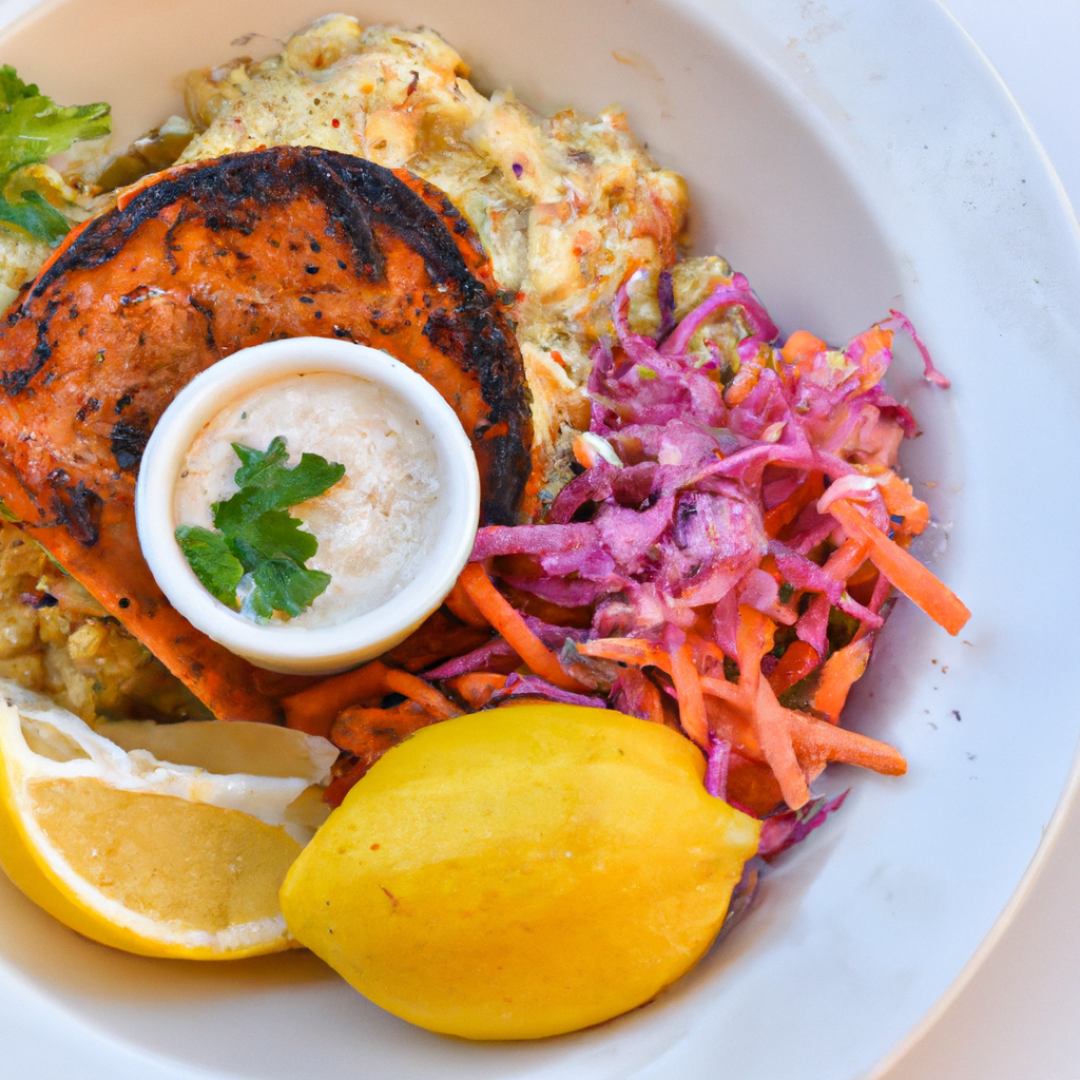 What are the key ingredients for the Greek lunch recipe?
Indulge in the Flavors of Greece with this Simple Greek Lunch Recipe
Ingredients
1 pita bread
1/4 lb (115 g) sliced chicken breast
1/4 cup (60 ml) tzatziki sauce
1/4 cup (15 g) chopped fresh vegetables (e.g. tomatoes, cucumbers, onions)
1/4 cup (44 g) crumbled feta cheese
1 tbsp (15 ml) olive oil
1/2 tbsp (7.5 ml) lemon juice
1/4 tsp (1.25 g) oregano
Salt and pepper to taste
Instructions
Preheat the oven to 350°F (180°C).
Brush the pita bread with olive oil and lemon juice, then sprinkle with oregano, salt, and pepper.
Bake the pita bread for 5-7 minutes until crispy and golden brown.
Remove the pita bread from the oven and let it cool for a few minutes.
Spread tzatziki sauce on the pita bread.
Top with sliced chicken breast, fresh vegetables, and crumbled feta cheese.
Wrap the pita bread tightly and enjoy!