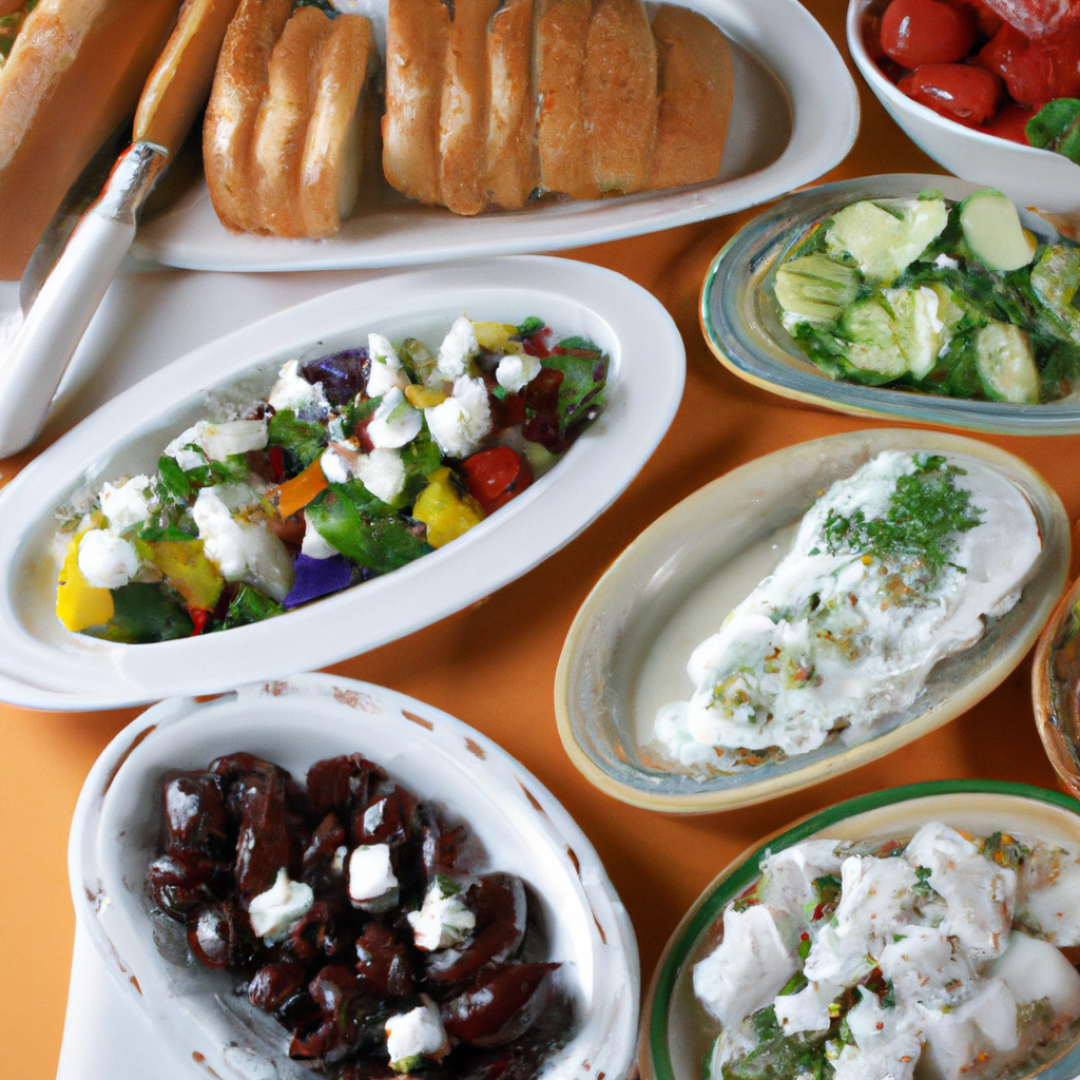 What are some traditional Greek appetizers that can be served at the beginning of a meal?
Kicking off the Meal with Tasty Greek Appetizers: Try this Simple Recipe Today!
Introduction
Greek cuisine is known for its bold flavors and fresh ingredients. And what better way to start off a delicious meal than with some tasty Greek appetizers? This simple recipe is sure to get your taste buds excited and leave you craving for more!
Ingredients
1 cup Greek yogurt
1/4 cup olive oil
1 tablespoon lemon juice
2 cloves of garlic, minced
1/4 teaspoon salt
1/4 teaspoon black pepper
1/4 teaspoon dried oregano
Pita bread, cut into triangles
Instructions
In a small bowl, whisk together the Greek yogurt, olive oil, lemon juice, minced garlic, salt, black pepper, and dried oregano.
Cover the bowl and chill the mixture in the refrigerator for at least 30 minutes to allow the flavors to meld together.
Preheat the oven to 350°F.
Place the pita triangles on a baking sheet and bake for 8-10 minutes, or until the edges are lightly browned and crispy.
Serve the chilled yogurt dip with the warm pita triangles on the side.
Conclusion
This simple and delicious recipe makes for the perfect appetizer for any occasion. Whether you're entertaining guests or simply looking for a tasty snack, this Greek yogurt dip with crispy pita triangles is sure to please. So why wait? Try it out today and kick off your meal in style!