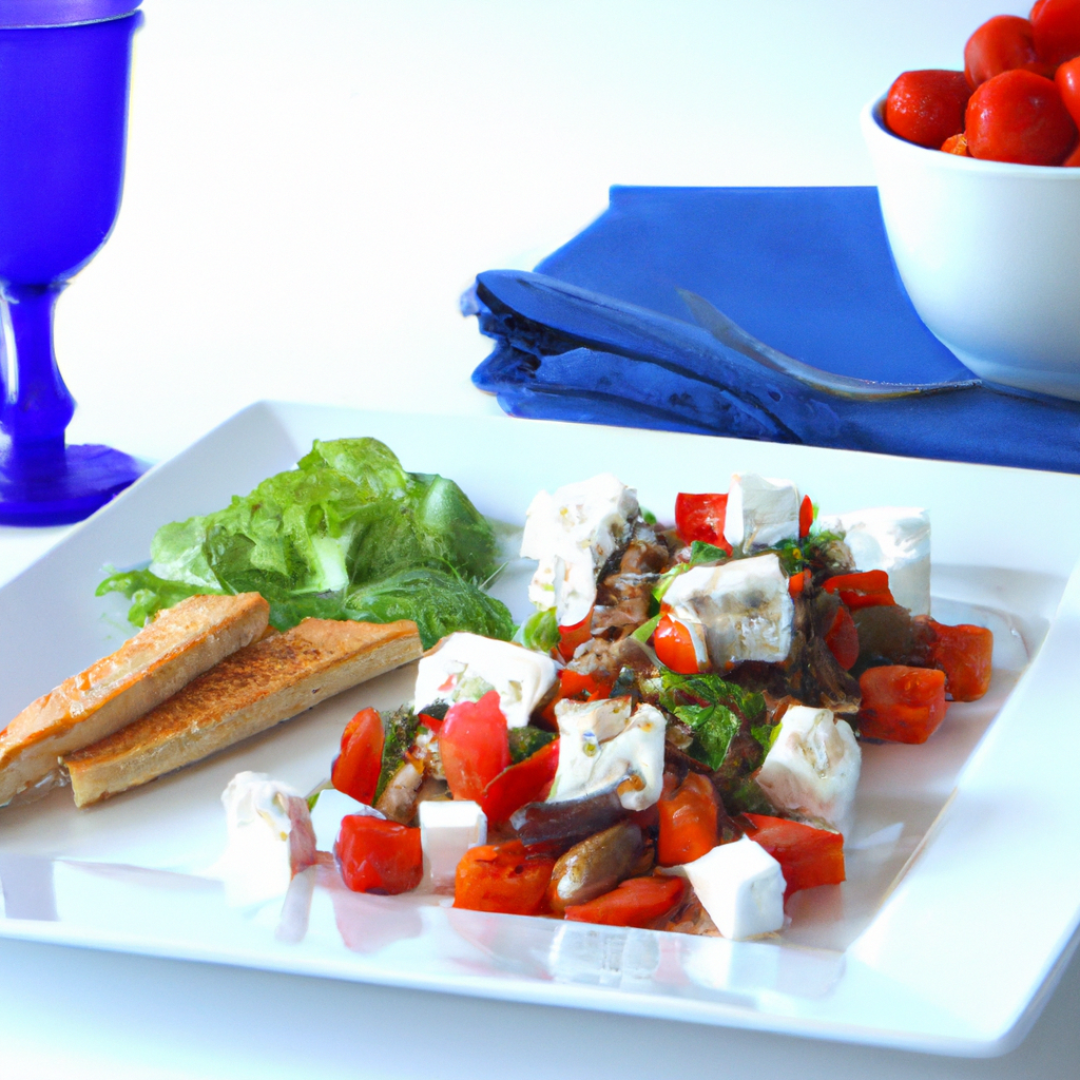 What are some simple Greek-inspired lunch recipes that can be easily prepared at home?
Easy and Delicious Greek-Inspired Lunch Recipes to Brighten Your Day
If you're looking for a lunch that will take your taste buds on a trip to the Mediterranean, then look no further! These easy and delicious Greek-inspired lunch recipes are sure to brighten your day.
Recipe 1: Greek Salad Wrap
1 large whole wheat tortilla
2 cups chopped lettuce
1/2 cup chopped cucumber
1/2 cup chopped tomato
1/4 cup crumbled feta cheese
1/4 cup sliced black olives
2 tablespoons Greek salad dressing
Spread the Greek salad dressing on the tortilla. Add the lettuce, cucumber, tomato, feta cheese, and black olives. Roll up the tortilla and enjoy!
Recipe 2: Tzatziki and Chicken Pita
1 whole wheat pita
1/2 cup cooked and diced chicken breast
1/4 cup diced cucumber
1/4 cup crumbled feta cheese
2 tablespoons tzatziki sauce
Slice the pita in half and fill each half with the chicken, cucumber, feta cheese, and tzatziki sauce. Serve immediately.
Recipe 3: Greek Veggie Skewers
1 red bell pepper, seeded and cut into chunks
1 yellow squash, cut into chunks
1 zucchini, cut into chunks
1/2 red onion, cut into chunks
1 tablespoon olive oil
1 teaspoon dried oregano
1/2 teaspoon garlic powder
Thread the vegetables onto skewers. Brush with olive oil and sprinkle with oregano and garlic powder. Grill or broil until tender.
Recipe 4: Greek Yogurt Parfait
1/2 cup plain Greek yogurt
1/2 cup mixed berries
1/4 cup granola
1 teaspoon honey
In a small bowl or jar, layer the yogurt, berries, and granola. Drizzle with honey and enjoy!
Closing Thoughts
These Greek-inspired lunch recipes are not only delicious, but also healthy and easy to make. Whether you're at home or at work, these meals are sure to brighten up your day and transport you to the beautiful shores of the Mediterranean. So give them a try, and let us know which one is your favorite!