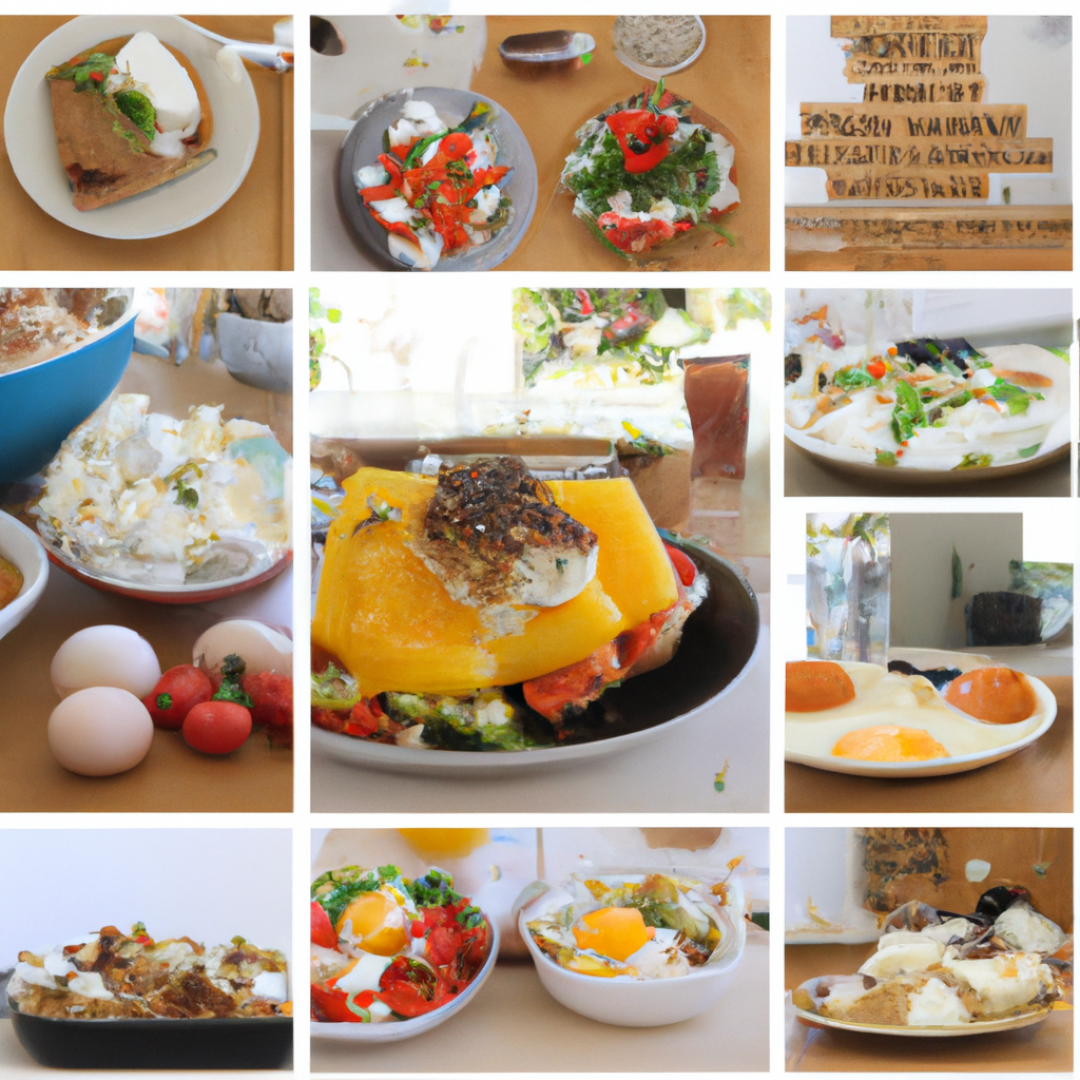 What are some traditional Greek breakfast foods to include in a Mediterranean-inspired morning meal?
Mediterranean Delight: How to Make a Traditional Greek Breakfast at Home
Are you looking for a healthy and delicious breakfast recipe that will transport you straight to the sunny shores of Greece? Look no further than this traditional Greek breakfast recipe. Made with fresh ingredients and simple flavors, this breakfast is easy to prepare and sure to please the whole family.
Ingredients:
4 fresh tomatoes, sliced
1 large cucumber, sliced
1 large red onion, sliced
1/2 cup kalamata olives
1/4 cup crumbled feta cheese
4 slices of bread
4 eggs
2 Tbsp. olive oil
1 tsp. dried oregano
Salt and black pepper, to taste
Instructions:
Preheat the oven to 350°F.
Arrange the sliced tomatoes, cucumbers, and red onion onto a platter. Add the kalamata olives and crumbled feta cheese.
Drizzle the ingredients with olive oil and sprinkle with oregano. Season with salt and black pepper to taste. Set aside.
Place the slices of bread onto a baking sheet and bake for 3-5 minutes, or until just toasted.
Meanwhile, heat the olive oil in a non-stick pan over medium-high heat.
Crack the eggs into the pan and fry until cooked to your liking.
To serve, place one slice of toast onto each plate and top with a fried egg. Serve the Greek salad alongside the toast and egg, and enjoy!
We hope you enjoyed this traditional Greek breakfast recipe. It's the perfect way to start your day off right with a delicious and nutritious meal. For more Greek recipes and inspiration, be sure to explore our website or follow us on social media. Kali orexi!