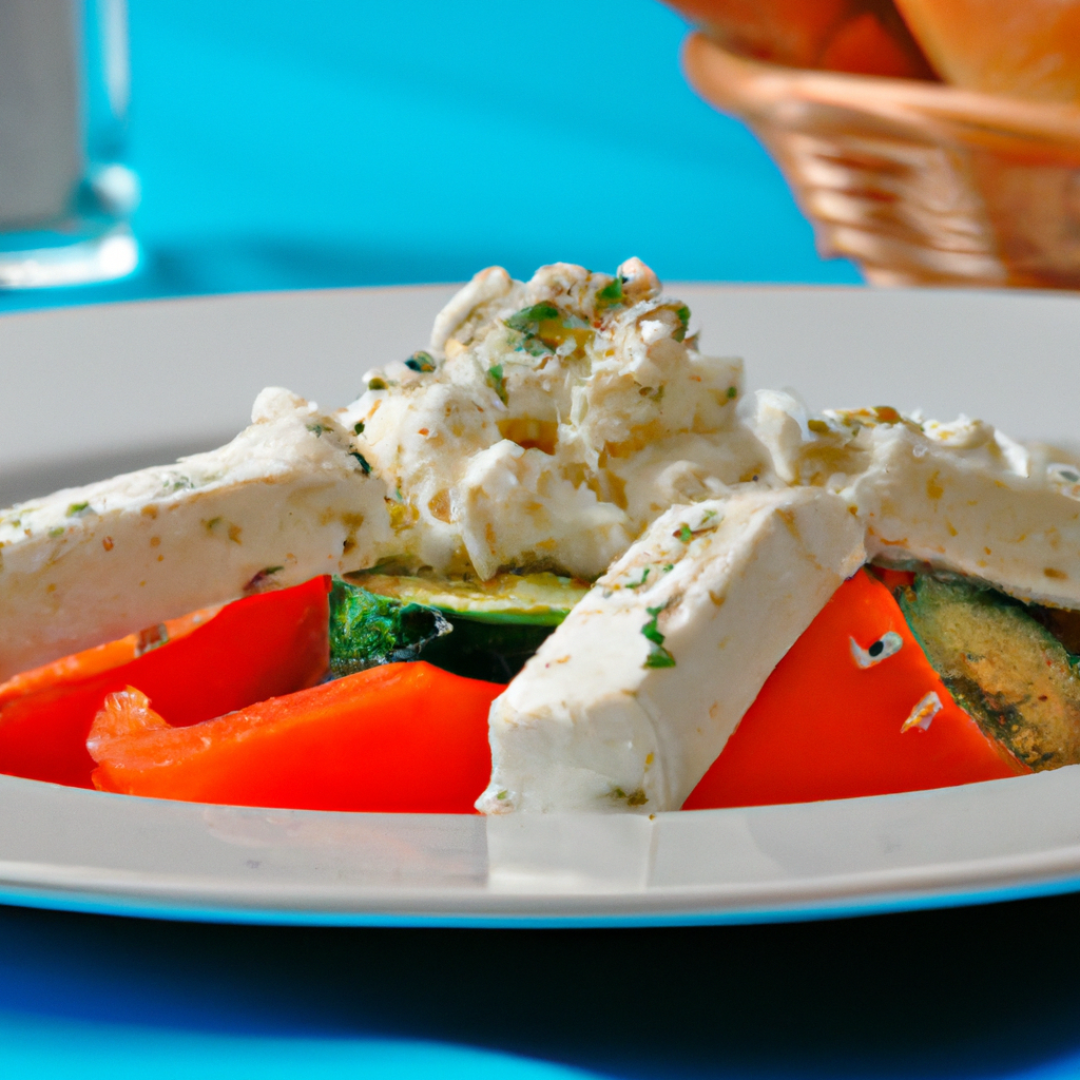 What are the key ingredients in this Greek lunch recipe?
Deliciously Greek: Try This Mouthwatering Lunch Recipe Today!

Greek Salad with Grilled Chicken
Ingredients:
2 boneless, skinless chicken breasts
1 tsp. dried oregano
1/2 tsp. garlic powder
1/4 tsp. salt
1/4 tsp. black pepper
4 cups mixed greens
1 cup diced tomato
1/2 cup sliced cucumber
1/2 cup sliced red onion
1/4 cup pitted Kalamata olives
1/4 cup crumbled feta cheese
1/4 cup extra-virgin olive oil
2 tbsp. red wine vinegar
1 tsp. Dijon mustard
1 clove garlic, minced
Instructions:
Preheat grill to medium-high heat. Season chicken with oregano, garlic powder, salt, and black pepper. Grill chicken for 6-8 minutes on each side or until the internal temperature reaches 165°F.
While the chicken is grilling, prepare the salad. In a large bowl, combine mixed greens, tomato, cucumber, red onion, Kalamata olives, and feta cheese.
In a small bowl, whisk together olive oil, red wine vinegar, Dijon mustard, and minced garlic. Pour the dressing over the salad and toss to combine.
Serve the grilled chicken on top of the salad.