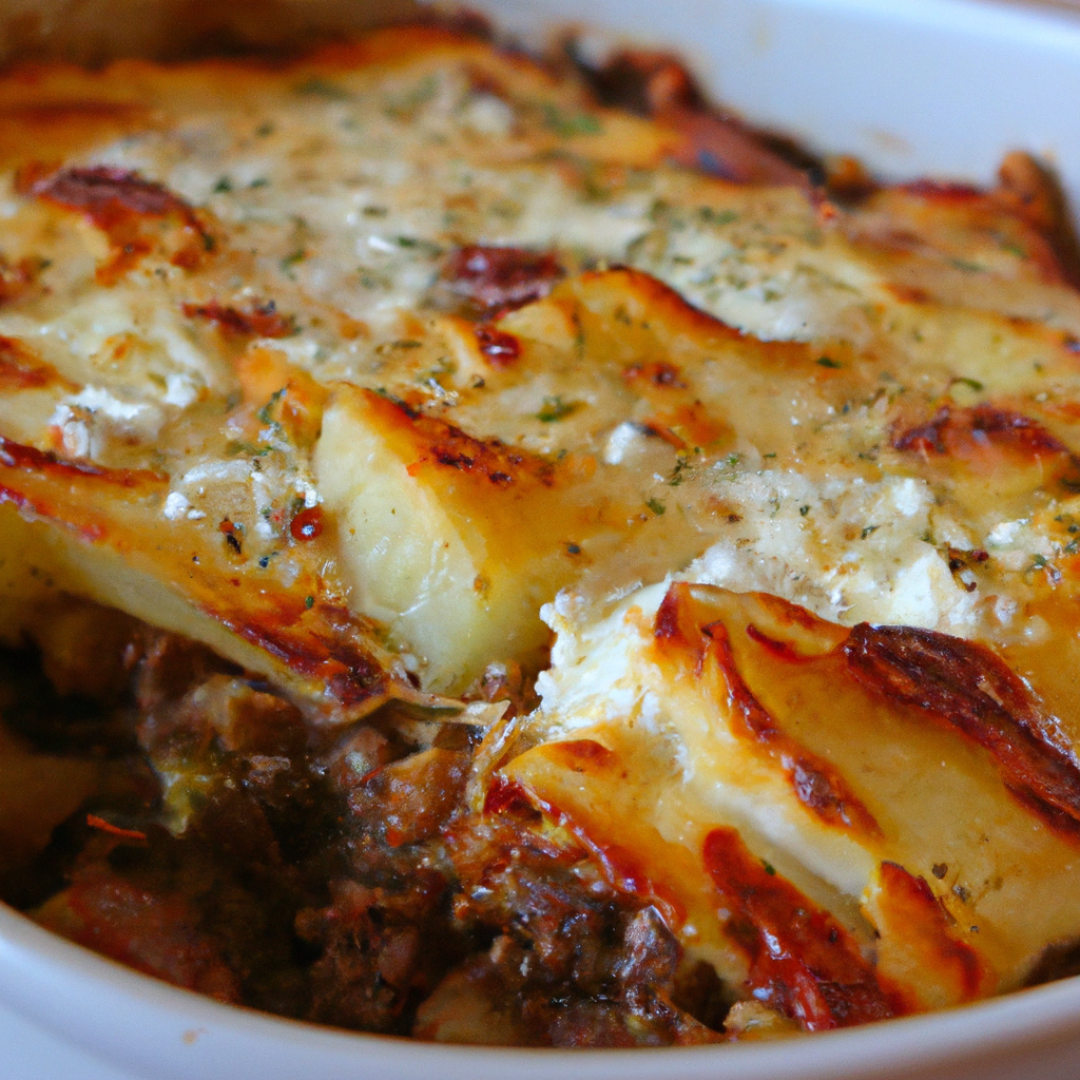 What ingredients are required to make this Greek vegan moussaka recipe?
Indulge in Hellenic Delight with a Delicious Greek Vegan Moussaka Recipe
Are you looking for a vegan twist on a traditional Greek recipe? Look no further than this delicious vegan moussaka recipe. Made with eggplant, potatoes, lentils, and a flavorful tomato sauce, this dish will transport you straight to the Mediterranean.
Ingredients:
1 large eggplant, sliced lengthwise
2 large potatoes, sliced
1 cup cooked lentils
1 onion, diced
2 cloves garlic, minced
1 can crushed tomatoes
1 tsp dried oregano
1 tsp dried basil
1 tsp paprika
1/2 cup vegetable broth
2 tbsp olive oil
Salt and pepper, to taste
Instructions:
Preheat the oven to 375°F (190°C).
Place eggplant and potato slices on a baking sheet. Brush with olive oil and season with salt and pepper. Roast for 15-20 minutes or until tender.
In a large skillet, sauté onion and garlic in olive oil until translucent.
Add crushed tomatoes, oregano, basil, paprika, lentils, and vegetable broth. Cook over medium heat for 10-15 minutes.
In a baking dish, layer the roasted eggplant and potatoes on the bottom. Cover with the lentil-tomato sauce.
Bake in the oven for 30-35 minutes or until browned and bubbling.
Serve hot and enjoy!