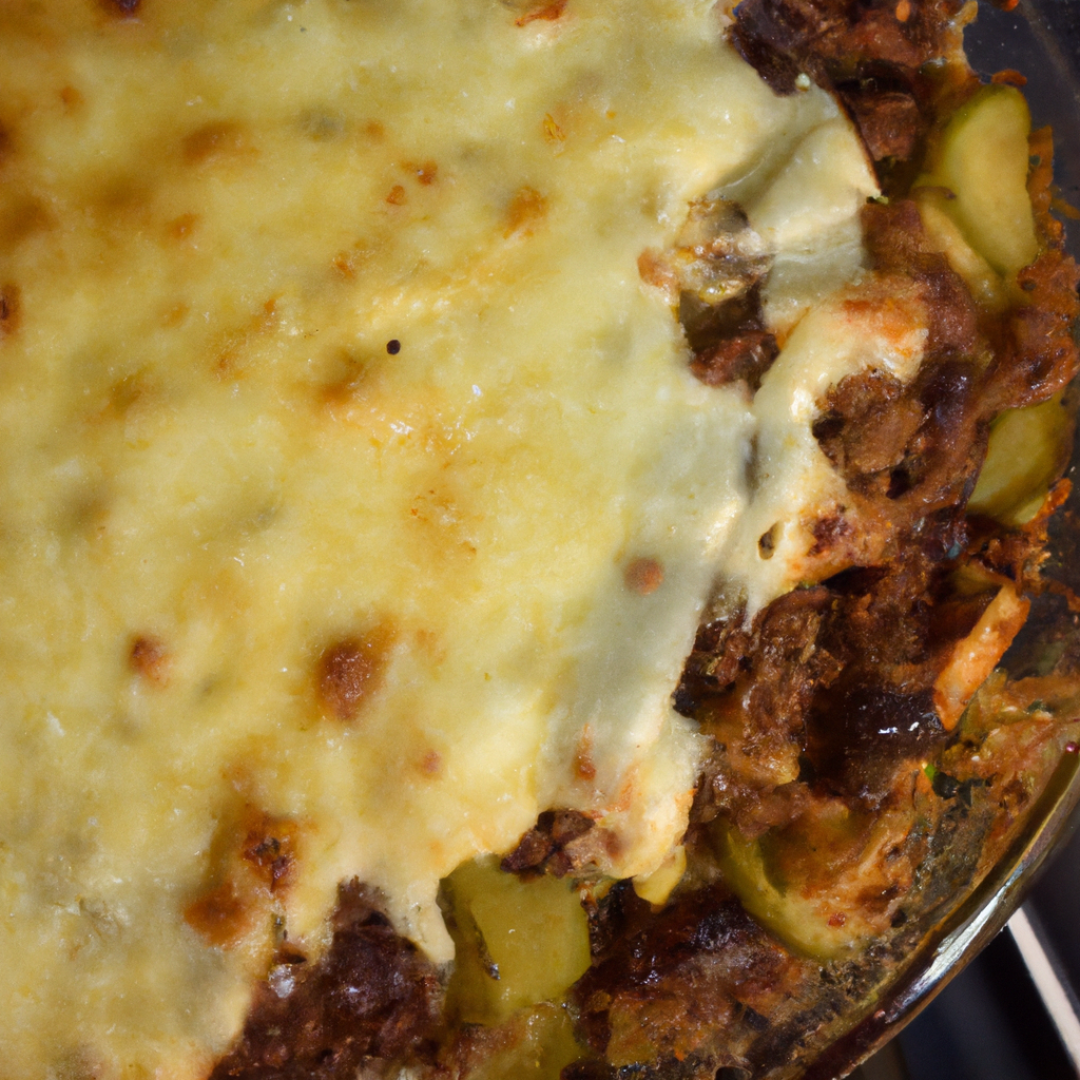 What ingredients are needed to make this Greek vegan moussaka recipe?
Delightful Greek Vegan Moussaka Recipe to Satisfy Your Cravings!
Details
Servings: 4
Preparation time: 20 minutes
Cooking time: 1 hour 30 minutes
Ingredients
2 large eggplants, sliced into 1/4 inch rounds
1/4 cup extra virgin olive oil
1 large onion, finely chopped
4 cloves garlic, minced
2 teaspoons dried oregano
1 teaspoon smoked paprika
1/2 teaspoon ground cinnamon
1/2 teaspoon ground black pepper
1/2 teaspoon sea salt
1 tablespoon tomato paste
1 cup vegetable broth
1 can (15 oz) chickpeas, drained and rinsed
1 can (14 oz) diced tomatoes
1/2 cup chopped fresh parsley
Instructions
Preheat the oven to 375°F.
Lay the eggplant slices on a lightly oiled baking sheet and drizzle with olive oil. Roast for 20-25 minutes, or until tender. Remove from the oven and set aside.
In a large skillet, heat the olive oil over medium heat. Add the onion and garlic and sauté for 3-4 minutes, or until translucent.
Add the dried oregano, smoked paprika, cinnamon, black pepper, and sea salt and sauté for another 1-2 minutes.
Add the tomato paste and stir to combine. Cook for 1-2 minutes, or until the paste starts to darken in color.
Add the vegetable broth and chickpeas and bring to a simmer. Simmer for 10 minutes, or until the sauce thickens.
Add the diced tomatoes and parsley and simmer for another 5 minutes.
Spread a layer of roasted eggplant slices in a 9×13 inch baking dish. Add a layer of the chickpea-tomato sauce on top of the eggplant slices. Repeat until all the eggplant and sauce is used up.
Cover the baking dish with foil and bake for 30-40 minutes, or until the moussaka is heated through.
Remove the foil and bake for another 10-15 minutes, or until the top is golden brown.
Serve hot and enjoy!