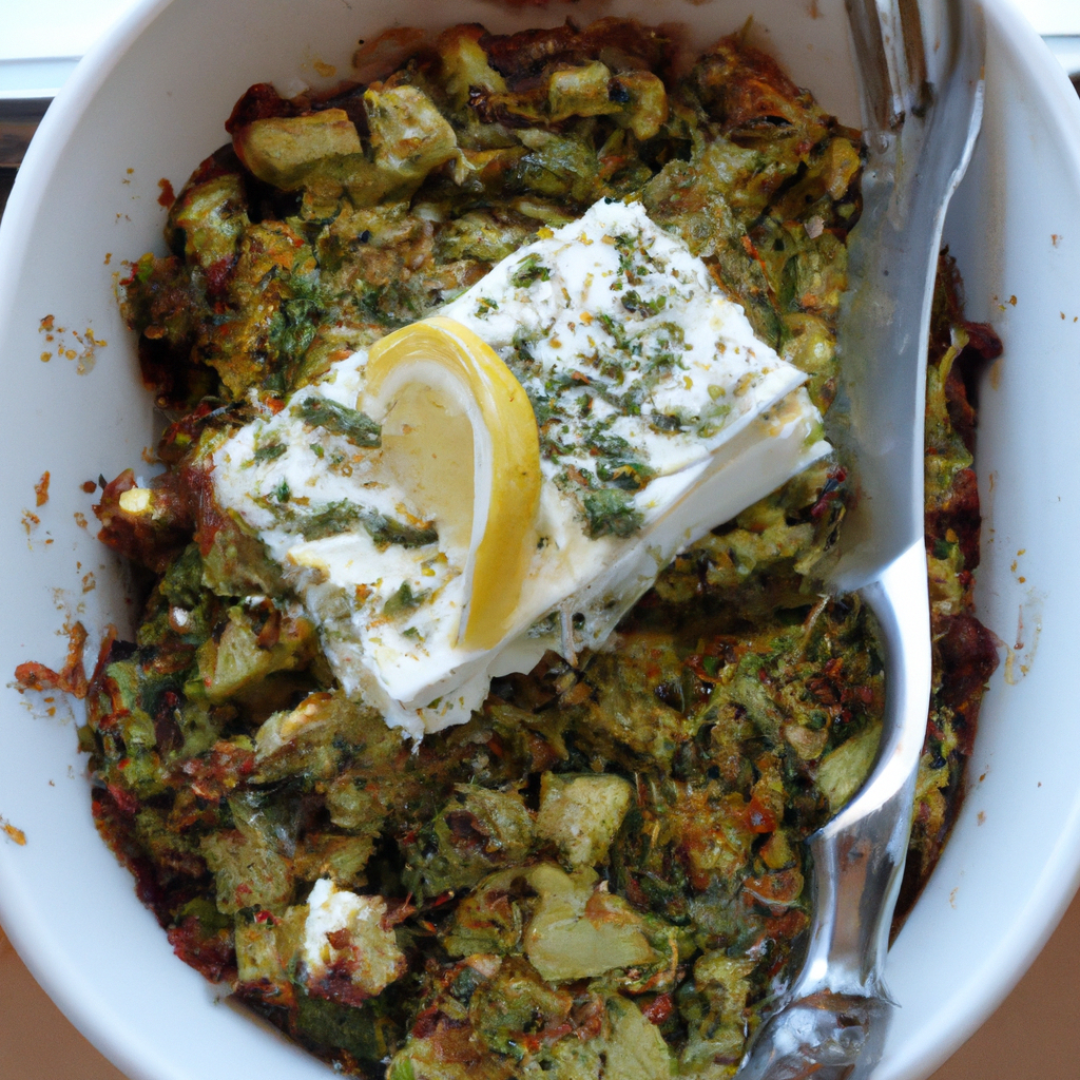 What are some key ingredients that make this Greek vegan recipe delicious?
Opa! Indulge in Greek Vegan Goodness with This Delicious Recipe
Introduction
If you're looking for a vegan recipe that's full of flavor and takes you on a trip to the Mediterranean, then you've come to the right place! This Greek-inspired vegan dish will make you feel like you're indulging in a hearty yet healthy meal that's perfect for any occasion. So, let's get started!
Ingredients
1 block of firm tofu
1/2 cup of olive oil
1/4 cup of lemon juice
1 tablespoon of dried oregano
1 tablespoon of minced garlic
1/2 teaspoon of salt
1/2 teaspoon of black pepper
1 large cucumber
1 large tomato
1/2 small red onion
1/4 cup of kalamata olives
1/4 cup of chopped fresh parsley
Instructions
Preheat the oven to 375°F (190°C).
Drain the tofu and pat it dry with a paper towel. Cut the tofu into small cubes and place them in a baking dish.
In a small bowl, whisk together the olive oil, lemon juice, oregano, garlic, salt, and black pepper. Pour over the tofu cubes and toss to coat.
Bake the tofu in the preheated oven for 20-25 minutes or until golden brown and crispy.
While the tofu is baking, chop the cucumber, tomato, and red onion into small pieces and combine in a bowl.
Add the kalamata olives and chopped parsley to the bowl and mix well.
Once the tofu is done baking, remove it from the oven and let it cool slightly.
Divide the tofu cubes into four bowls and top with the cucumber-tomato mixture.
Drizzle any remaining sauce over the top as desired.
Outro
Congratulations, you've just made a delicious and healthy vegan meal that's perfect for any occasion! This Greek-inspired dish is full of flavor and will definitely become a staple recipe in your kitchen. Share it with your friends and family and enjoy a taste of the Mediterranean without leaving your home!