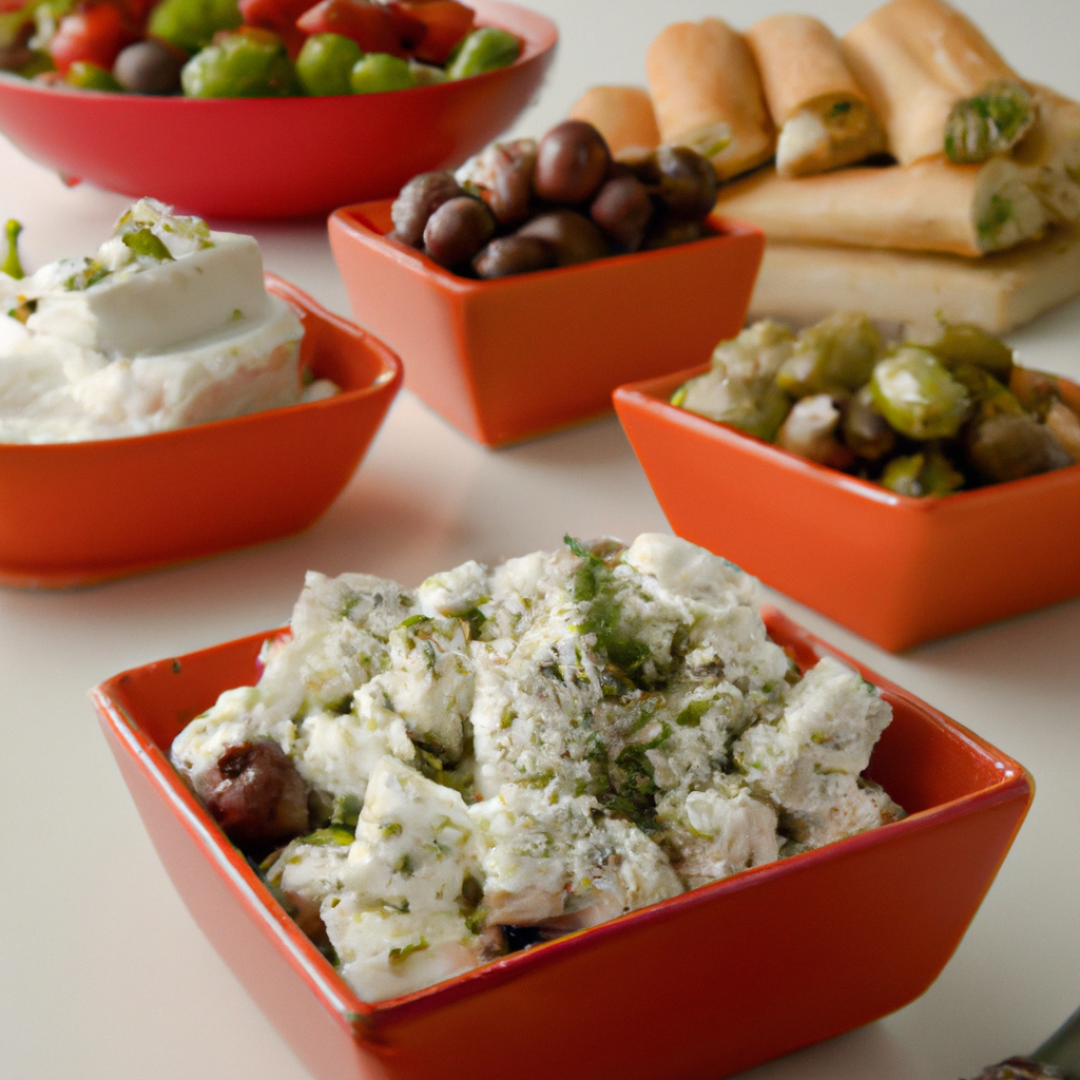 What are some traditional Greek appetizers that would be perfect for a party or gathering?
Try These Mouthwatering Greek Appetizers for Your Next Gathering
Are you hosting a party and looking for some delicious appetizers to serve your guests? Look no further than these mouthwatering Greek appetizers! The various flavors and textures of these dishes are sure to impress your taste buds. Whether you're a seasoned chef or a novice in the kitchen, these Greek appetizers are easy to make and a sure winner.
Tzatziki Dip
This is a classic dip that is perfect as an appetizer or side dish. It's made with Greek yogurt, fresh dill, cucumber, and garlic. The subtle garlic flavor blends well with the tangy yogurt and refreshing cucumber. To add a bit of depth to the flavor, sprinkle some smoked paprika on top and serve with warm pita bread or fresh veggies.
Dolmades
These delicious stuffed grape leaves are a staple at Greek tables. The filling usually consists of rice, herbs, and spices, all wrapped up in a delicate grape leaf. Dolmades are perfect finger food and can be served hot or cold. Add a bit of lemon juice to the rice filling to give it a tangy kick.
Feta Cheese and Watermelon Bites
This is a refreshing and light appetizer that is perfect for summer gatherings. The salty feta cheese pairs perfectly with the sweet and juicy watermelon. Simply cut the watermelon into small bite-sized pieces, add some crumbled feta, and top with a sprinkle of mint. This simple dish is sure to impress your guests.
Souvlaki Skewers
Souvlaki skewers are a classic Greek dish that is perfect for appetizers. These juicy meat skewers can be made with pork, chicken, beef, or lamb. Season the meat with a blend of oregano, lemon juice, and garlic, and then grill to perfection. Serve with a side of tzatziki dip for dipping.
Baklava Bites
This traditional Greek dessert can make for a great appetizer as well. Cut the baklava into small bite-sized pieces and serve on a platter. The layers of flaky phyllo dough, nuts, and honey make for a sweet and buttery treat that will leave your guests wanting more.
Conclusion
These five Greek appetizers are sure to be a hit at your next gathering. They're easy to make, delicious, and will impress your guests. Whether you're a fan of traditional Greek dishes or looking to try something new, these appetizers are a great addition to any menu. Give them a try and enjoy!