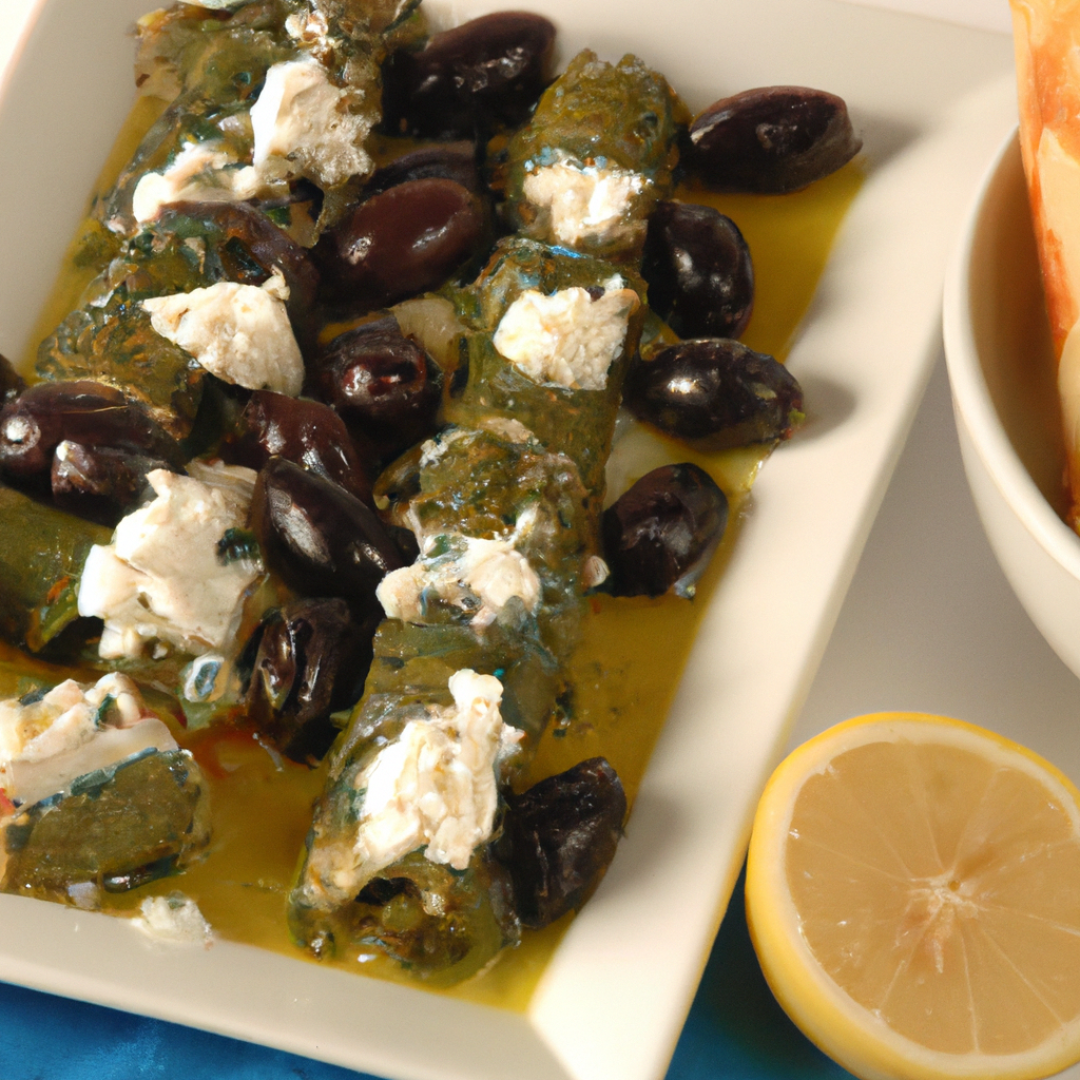 What ingredients are needed to make an authentic Greek dinner and how do they contribute to its delicious flavors?
Opa! An Authentic Greek Dinner Recipe to Transport Your Taste Buds to the Mediterranean
Greek cuisine is known for its fresh, flavorful ingredients and healthy cooking techniques. This dinner recipe is inspired by the traditional flavors of Greece and is sure to transport your taste buds to the Mediterranean.
Ingredients:
1 pound boneless chicken breasts, cut into cubes
1 large cucumber, diced
1 cup cherry tomatoes, halved
1/2 red onion, sliced
1/2 cup kalamata olives
1/2 cup crumbled feta cheese
2 tablespoons olive oil
2 tablespoons red wine vinegar
1 tablespoon dried oregano
Salt and pepper to taste
Instructions:
Preheat oven to 375°F.
In a large bowl, whisk together olive oil, red wine vinegar, oregano, salt, and pepper.
Add chicken cubes to the bowl and toss to coat.
Transfer chicken and marinade to a baking dish.
Bake for 20-25 minutes or until the chicken is cooked through.
Meanwhile, combine the cucumber, cherry tomatoes, red onion, and kalamata olives in a large salad bowl.
Once the chicken is cooked, add it to the salad bowl and toss to combine.
Sprinkle feta cheese over the top of the salad.
Serve immediately and enjoy!
Outro:
This Greek dinner recipe is a delicious and healthy way to enjoy the flavors of the Mediterranean. With fresh ingredients and a simple preparation method, it's perfect for a weeknight dinner or a weekend feast with friends and family. So say "Opa!" and dig in!