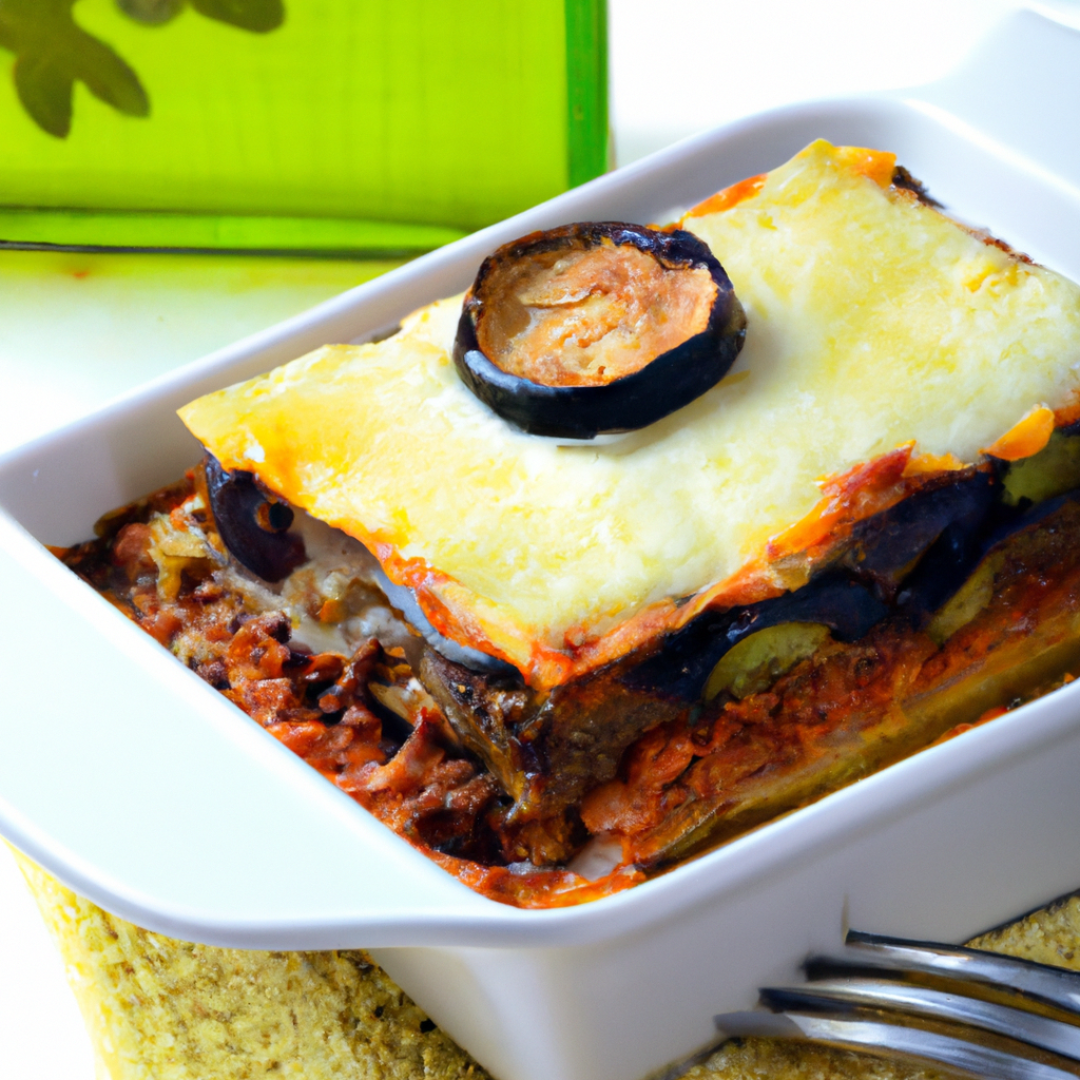 What are the health benefits of a vegan moussaka recipe compared to a traditional recipe?
Delicious and Healthy: Greek Vegan Moussaka Recipe
Introduction
Moussaka is a traditional Greek dish made with eggplant and ground meat. In this vegan version, we substitute the meat with lentils and use a cashew sauce instead of béchamel. This dish is not only delicious but also rich in protein, fiber, and healthy fats.
Ingredients
2 large eggplants, sliced
1 cup dry lentils, rinsed and drained
1 onion, diced
3 garlic cloves, minced
1 can (28 oz) crushed tomatoes
2 tbsp tomato paste
1 tbsp dried oregano
1 tsp dried basil
1 tsp dried thyme
1/2 tsp salt
1/4 tsp black pepper
1 cup raw cashews
1/2 cup water
1/4 cup nutritional yeast
1 tbsp lemon juice
1/2 tsp garlic powder
---
Instructions
Preheat the oven to 375°F.
Place the eggplant slices on a baking sheet and sprinkle with salt. Bake for 20 minutes or until tender.
In a large pot, sauté the onion and garlic over medium heat until soft.
Add the lentils, crushed tomatoes, tomato paste, oregano, basil, thyme, salt, and pepper. Stir well and bring to a boil.
Reduce the heat to low and simmer, covered, for 20 minutes or until the lentils are tender and the sauce has thickened.
In a blender, combine the cashews, water, nutritional yeast, lemon juice, and garlic powder. Blend until smooth.
Transfer the lentil mixture to a baking dish and top with the eggplant slices. Spread the cashew sauce over the eggplant.
Bake for 30 minutes or until golden brown and bubbly.
Let cool for a few minutes before serving.
---
Nutrition Facts
Serving Size: 1 slice (1/6 of recipe)
Calories: 300
Total Fat: 10g
Saturated Fat: 2g
Cholesterol: 0mg
Sodium: 380mg
Total Carbohydrates: 42g
Dietary Fiber: 14g
Sugars: 13g
Protein: 14g
Conclusion
This Greek vegan moussaka is a delicious and healthy dish that is perfect for a family dinner or a potluck party. The eggplant and lentil filling is flavorful and satisfying, while the cashew sauce adds creaminess and richness. Plus, it's packed with nutrients and free of animal products, making it a great choice for vegans and vegetarians. Give it a try and impress your guests with your culinary skills!