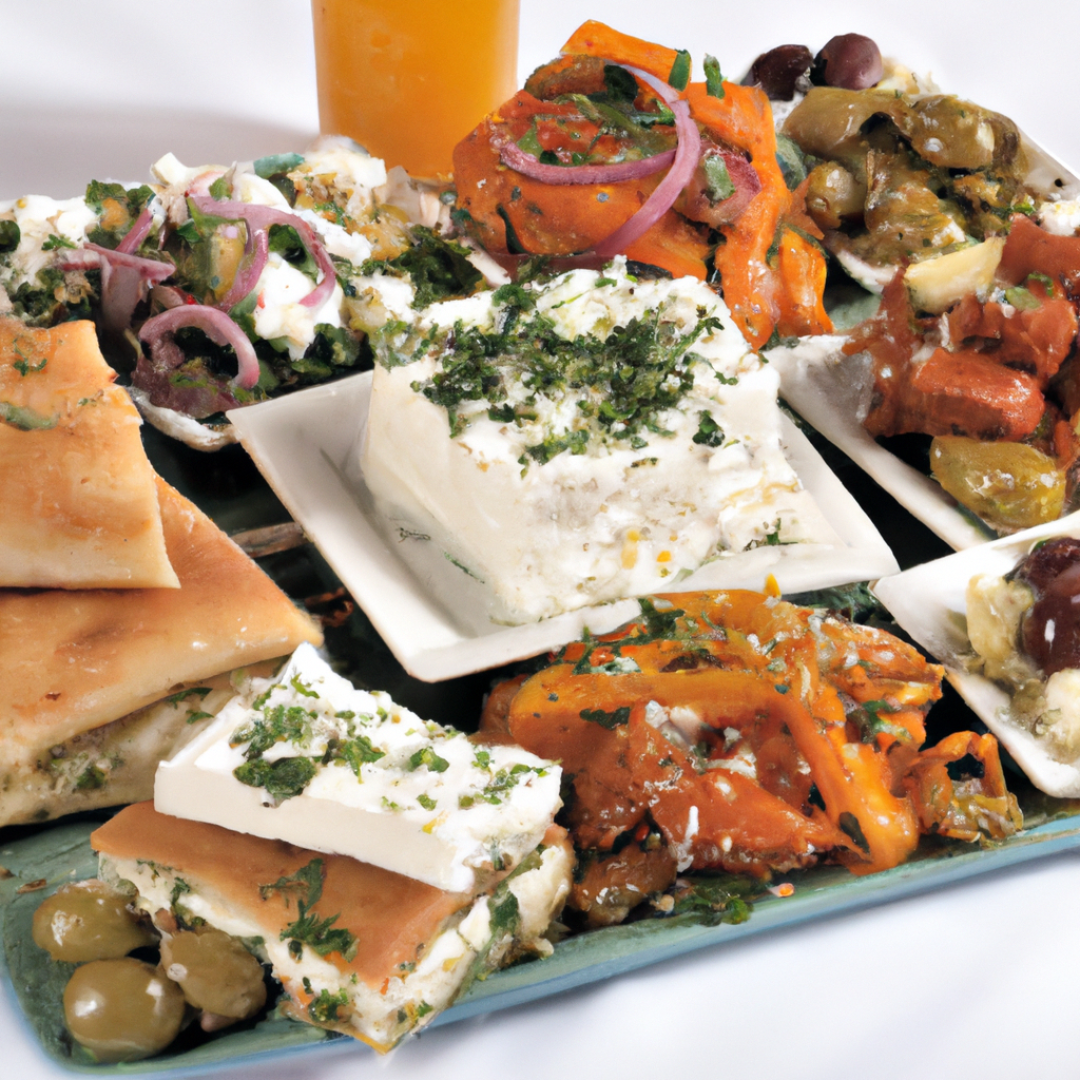 What are some traditional Greek Meze ingredients to include in a platter?
Satisfy Your Cravings with Delicious Greek Meze Platters: Try this Easy and Tasty Appetizer Recipe
Introduction
If you love Mediterranean cuisine, you will surely love Greek Meze platters. These appetizers are perfect for family gatherings, picnics, or parties, and they can include a variety of different foods. From dips and pita bread to vegetables and cheese, they have something for everyone.
Here's an easy and delicious recipe for a Greek Meze platter that will satisfy your cravings and impress your guests. It's perfect for any occasion, and it won't take much time or effort to prepare. So why not give it a try?
Ingredients
1 cup of hummus
1/2 cup of tzatziki
1/2 cup of olive tapenade
1/2 cup of feta cheese, crumbled
1/4 cup of roasted red peppers, sliced
1/4 cup of Kalamata olives
1/4 cup of sliced cucumbers
1/4 cup of cherry tomatoes
1/4 cup of marinated artichoke hearts, chopped
1/4 cup of pita bread, sliced into triangles
Instructions
Arrange the hummus, tzatziki, olive tapenade, and crumbled feta cheese in separate bowls on a large platter.
Arrange the roasted red peppers, Kalamata olives, sliced cucumbers, cherry tomatoes, and chopped artichoke hearts in small bowls around the larger bowls.
Arrange the pita bread triangles around the edge of the platter.
Serve chilled or at room temperature.