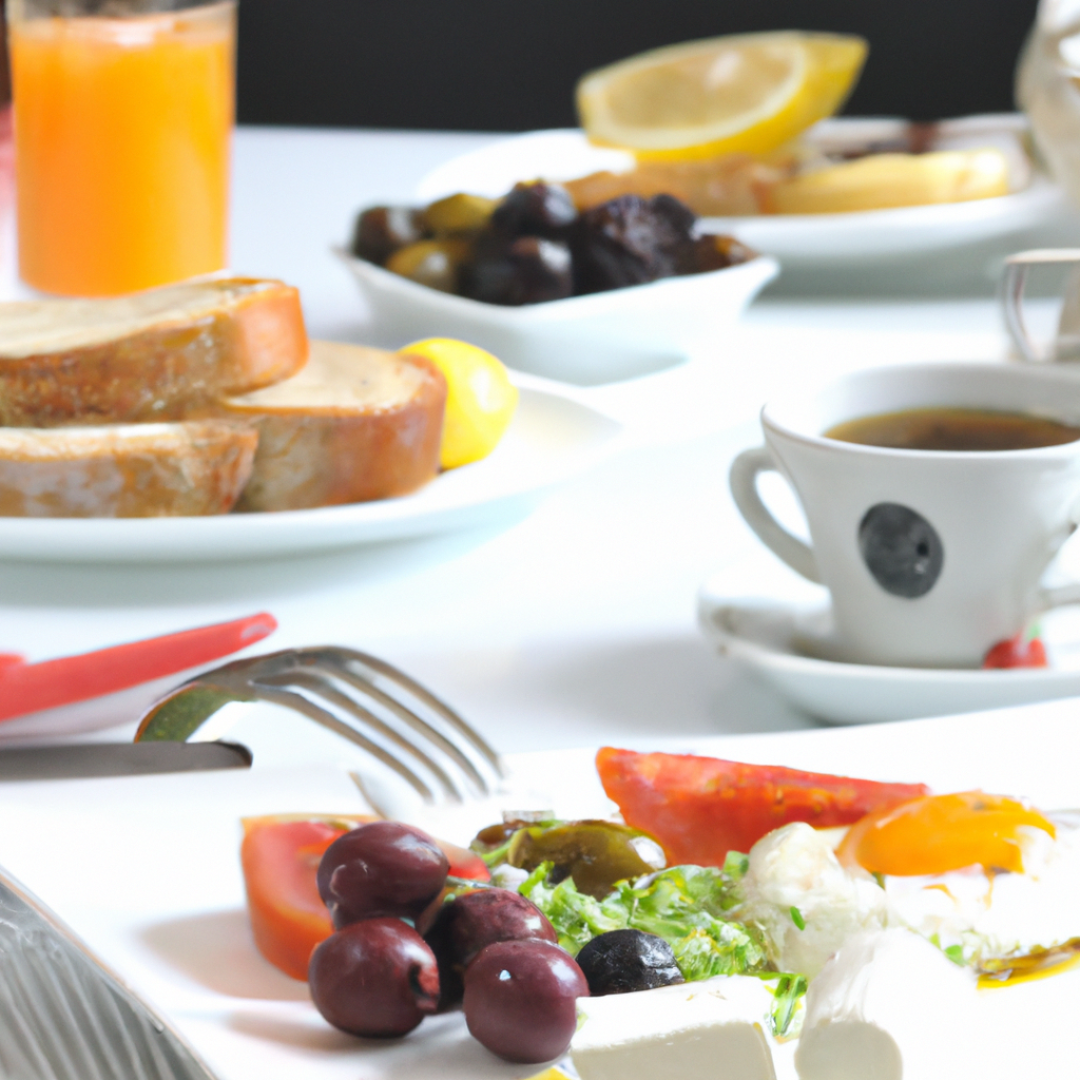 What are the traditional Greek breakfast ingredients and why are they considered healthy?
Start Your Day the Greek Way with This Delicious Breakfast Recipe
Introduction
Are you tired of the usual breakfast options? Why not try something new and delicious, like a Greek breakfast? This breakfast recipe is packed with protein and nutrients that will keep you full and energized throughout the day. So, put on your apron and get ready to cook!
Ingredients
2 slices of whole grain bread
2 eggs
1/2 cup of Greek yogurt
1 cucumber, diced
1 tomato, diced
1/4 red onion, diced
1 tablespoon of olive oil
1/2 lemon, juiced
Salt and pepper to taste
Instructions
Preheat a non-stick pan over medium heat.
Toast the bread and set aside.
In a bowl, whisk the eggs and season with salt and pepper to taste.
Pour the eggs into the pan and cook until set. Flip and cook the other side for a few seconds.
Meanwhile, in a separate bowl, mix the Greek yogurt, cucumber, tomato, red onion, olive oil, lemon juice, salt, and pepper. Toss until well combined.
Spread the Greek yogurt mixture on the toast and top with the cooked eggs.
Serve immediately.
Conclusion
There you have it, a delicious and protein-packed Greek breakfast that will keep you full and satisfied all day long. So, why not start your day the Greek way? Give this recipe a try and let us know how it turned out for you!