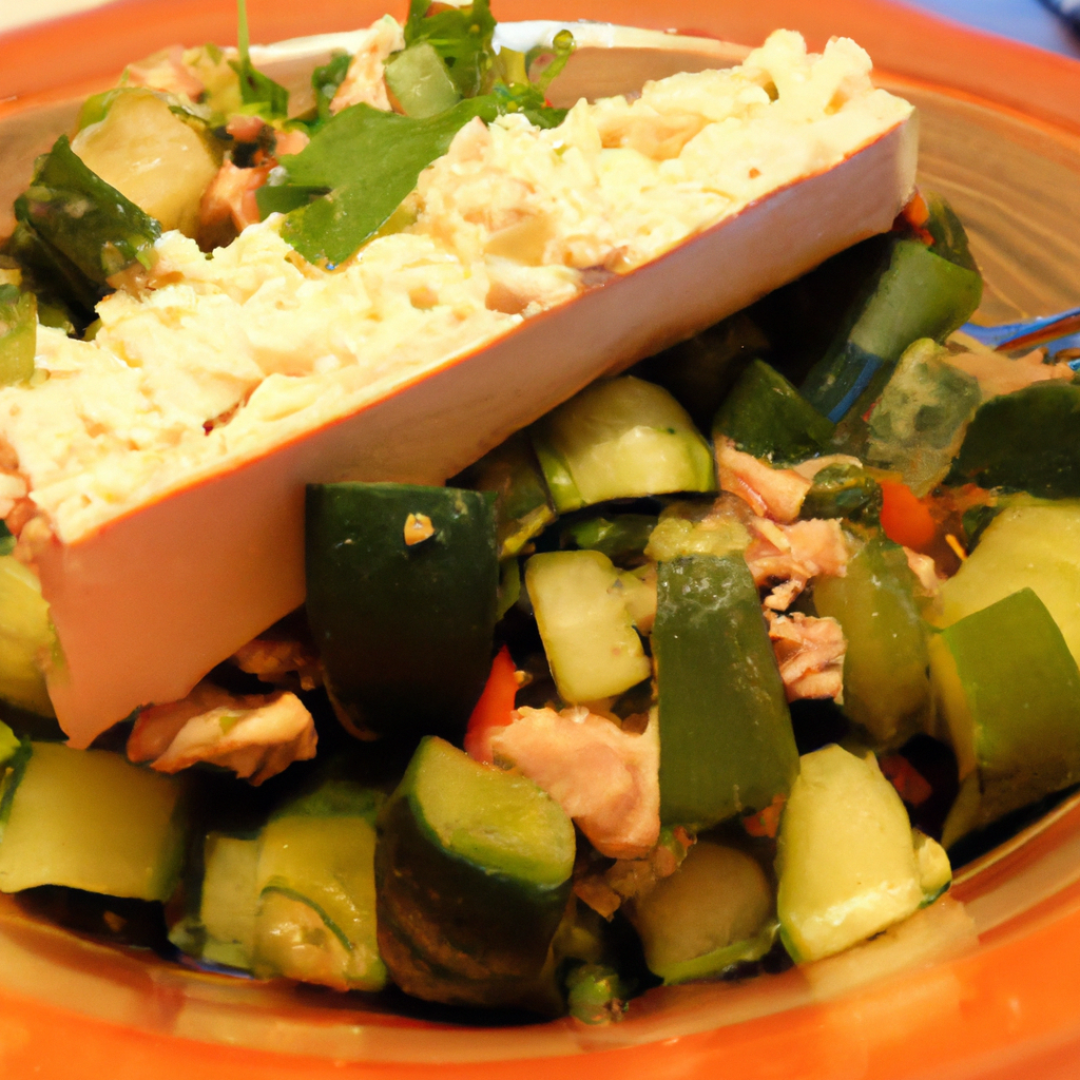 What are some traditional Greek dishes that could be included in a Mediterranean-inspired dinner?
Mouthwatering Mediterranean: A Greek-Inspired Dinner Delight!
If you're looking for a fresh, flavorful, and healthy dinner option, look no further than a Mediterranean-inspired meal. This recipe is packed with all the flavors of Greece, from the salty tang of feta cheese to the briny goodness of kalamata olives. Whether you're cooking for a crowd or just looking for a new family favorite, this dish is sure to please.
Ingredients
4 boneless, skinless chicken breasts
1/2 cup greek salad dressing
1/4 cup crumbled feta cheese
1/4 cup chopped kalamata olives
1/2 red onion, sliced
1/2 red bell pepper, sliced
1/2 yellow bell pepper, sliced
1 tablespoon dried oregano
1 tablespoon dried thyme
1 tablespoon olive oil
Salt and pepper to taste
Instructions
Preheat oven to 375°F (190°C).
Place chicken in a baking dish and pour greek salad dressing over the top. Make sure all sides of the chicken are coated in the dressing.
Add the sliced onion and peppers to the baking dish, making sure to scatter them evenly around the chicken.
Sprinkle crumbled feta cheese and chopped kalamata olives over the top of the chicken and vegetables.
In a small bowl, mix together dried oregano, thyme, olive oil, salt and pepper.
Drizzle the herb mixture over the chicken and vegetables.
Bake for 35-40 minutes, or until the internal temperature of the chicken reaches 165°F (74°C).
Serve hot, garnished with additional feta cheese and olives, if desired.
Tips and Tricks
If you don't have greek salad dressing, you can use olive oil, lemon juice, and garlic as a substitute.
If you want to add more vegetables to this dish, feel free to throw in some chopped zucchini, yellow squash, or eggplant.
The chicken can also be grilled instead of baked, depending on your preference.