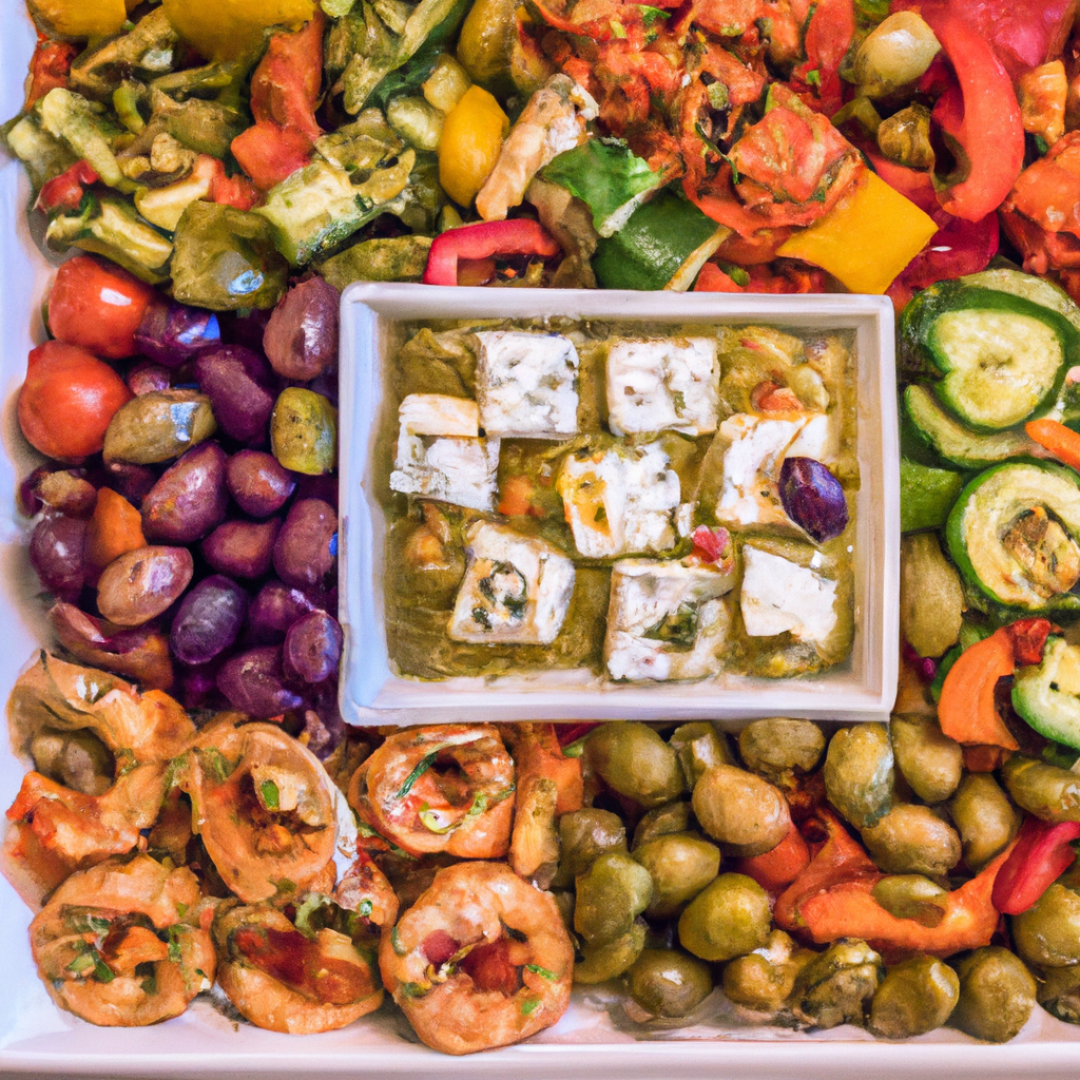 What are the ingredients needed to make a Greek Meze Platter as a party appetizer?
Get the Party Started with this Delicious Greek Meze Platter Recipe
When it comes to entertaining, few things are better than a flavorful and colorful meze platter. This recipe features traditional Greek ingredients and is sure to be a crowd-pleaser.
Ingredients
2 cups hummus
1 cup tzatziki
1 cup marinated artichoke hearts
1 cup stuffed grape leaves
1 cup cherry tomatoes
1 cup cucumber slices
1/2 cup kalamata olives
1/2 cup feta cheese
Pita bread and/or crackers for serving
Directions
Arrange the hummus, tzatziki, marinated artichoke hearts, stuffed grape leaves, cherry tomatoes, cucumber slices, kalamata olives, and feta cheese on a large platter.
Serve with warm pita bread and/or crackers.
Enjoy!
If you're looking for an easy and delicious appetizer for your next party, this meze platter recipe is sure to impress. With its flavorful combination of traditional Greek ingredients, it's a crowd-pleaser that will have your guests asking for the recipe.
Thanks for reading. For more recipe ideas, check out our recipe page.