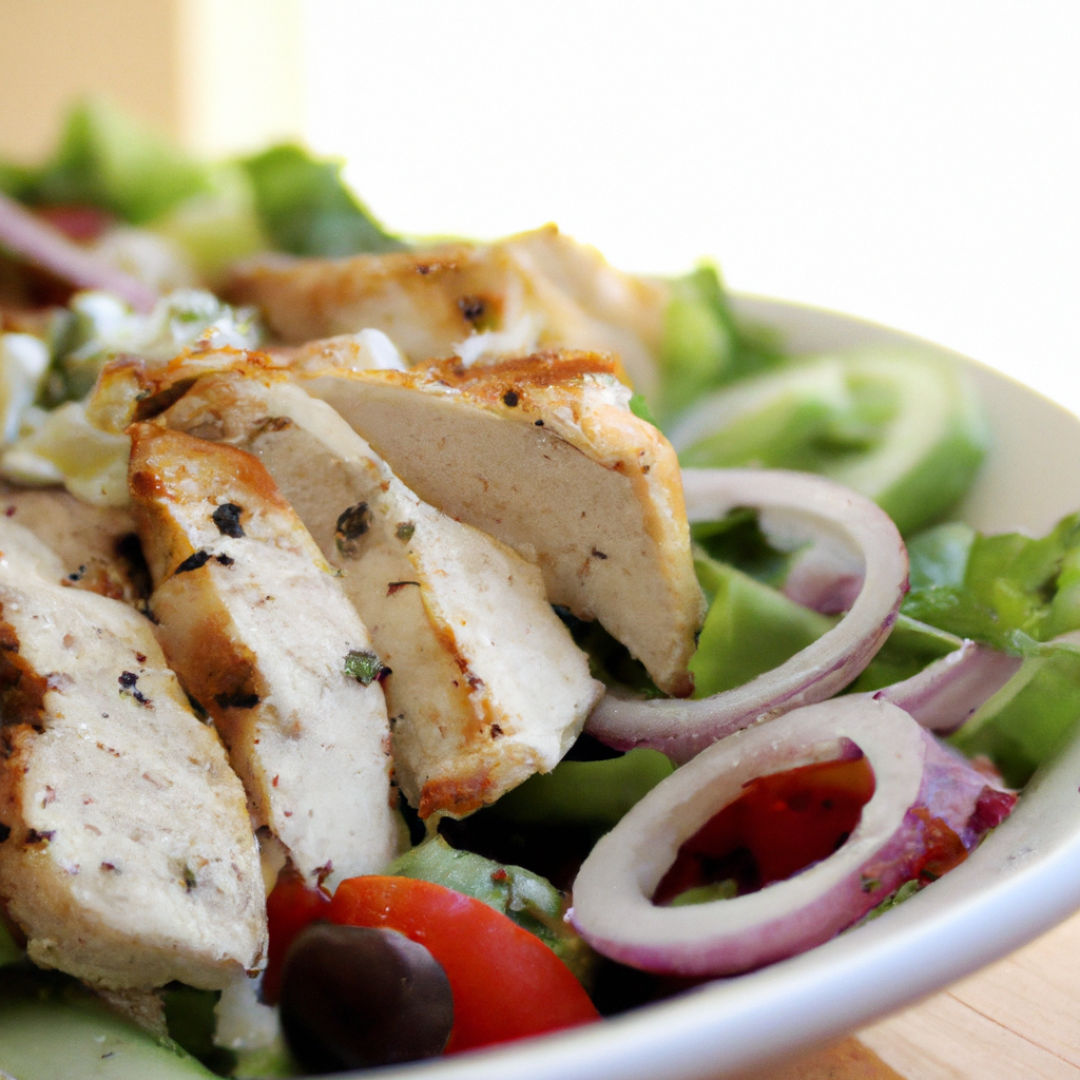 What are the nutritional benefits of a Greek salad with grilled chicken?
Healthy Greek Salad with Grilled Chicken Recipe
This Healthy Greek Salad with Grilled Chicken is a delicious and nutritious dish that you can serve as a main course or a side dish. In this recipe, we are using fresh and colorful ingredients that will not only satisfy your taste buds but also provide you with essential nutrients. Let's get started!
Ingredients
2 boneless, skinless chicken breasts
1 large cucumber, chopped
1 large tomato, chopped
1 red onion, sliced
1 green bell pepper, chopped
1/2 cup kalamata olives, pitted
1/2 cup feta cheese, crumbled
1/4 cup olive oil
2 tbsp. red wine vinegar
1 tbsp. dried oregano
1 tsp. honey
Salt and pepper to taste
Instructions
Preheat your grill to medium-high heat.
Sprinkle the chicken breasts with salt and pepper to taste.
Place the chicken on the hot grill and cook for 6-7 minutes on each side, or until the internal temperature reaches 165°F.
In a large bowl, combine the cucumber, tomato, red onion, bell pepper, kalamata olives, and feta cheese.
In a small bowl, whisk together the olive oil, red wine vinegar, oregano, honey, salt, and pepper.
When the chicken is done, remove it from the grill and let it rest for a few minutes before slicing it into strips.
Add the sliced chicken to the bowl with the vegetables and cheese.
Pour the dressing over the salad and toss gently to combine.
Divide the salad among four plates or bowls and serve immediately.
Nutrition Facts
| Amount Per Serving | % Daily Value* |
| --- | --- |
| Calories | 379 |
| Total Fat | 22g |
| Saturated Fat | 6g |
| Cholesterol | 94mg |
| Sodium | 895mg |
| Total Carbohydrates | 14g |
| Dietary Fiber | 3g |
| Total Sugars | 9g |
| Protein | 30g |
*Percent Daily Values are based on a 2,000 calorie diet.