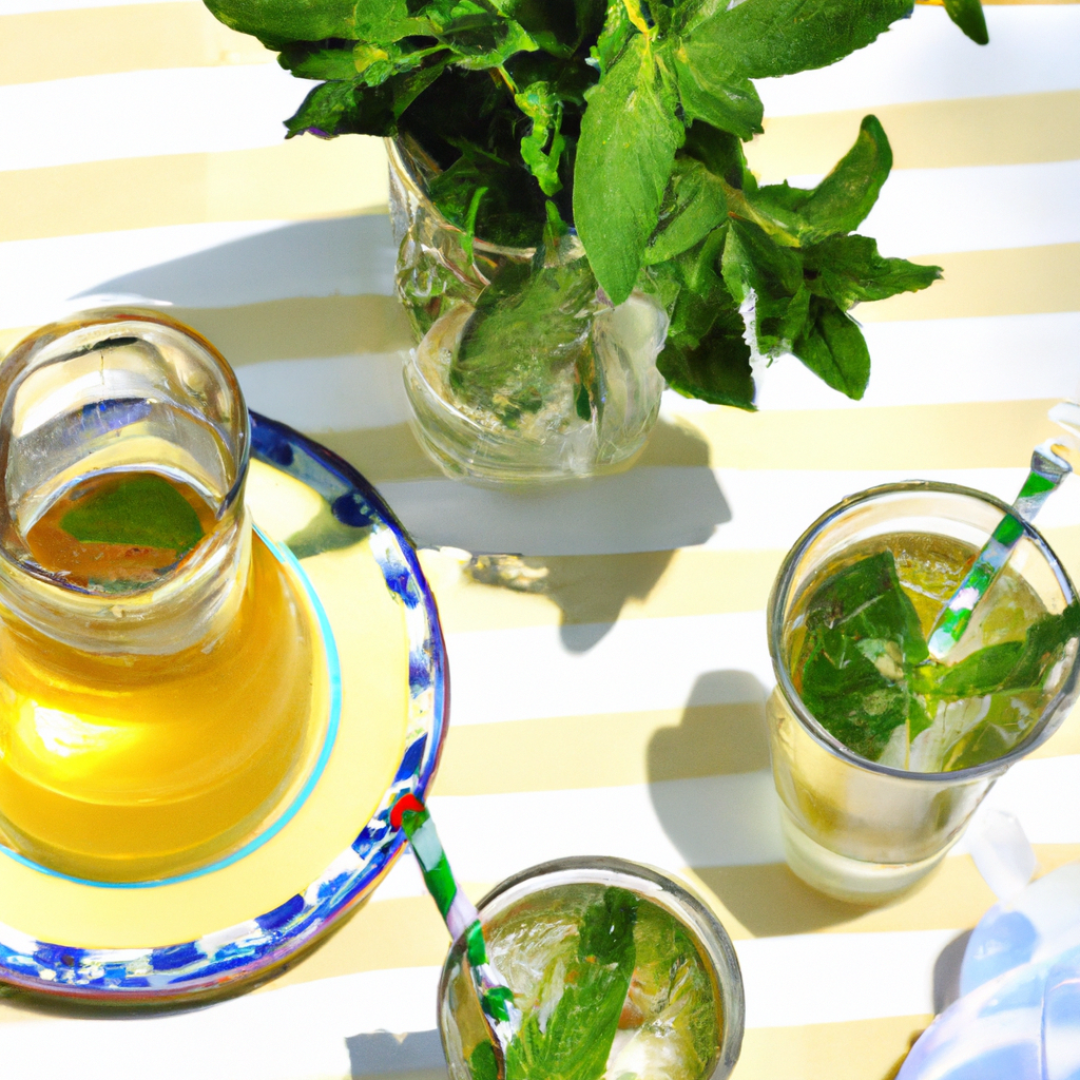 What are the benefits of drinking Greek mountain tea during the summer months?
Sip on Summer with This Refreshing Greek Mountain Tea Recipe!
Summer is the perfect time to sit back, relax, and enjoy the beauty of nature. Whether you're lounging by the pool, taking a hike, or just soaking up the sun, you'll want a refreshing drink to quench your thirst. Greek Mountain Tea is the perfect summer beverage – it's light, refreshing, and packed with health benefits. This delicious recipe is easy to make and can be enjoyed on its own or with a side of your favorite summer fruits. So, why not give it a try and sip on summer?
Ingredients
1/2 cup of dried Greek Mountain Tea leaves
1 liter of water
2 tablespoons of honey (optional)
Lemon wedges (optional)
Instructions
Bring the water to a boil in a medium-sized pot.
Add the dried Greek Mountain Tea leaves to the boiling water and let it steep for 10-15 minutes.
Remove the pot from the heat and let it cool for a few minutes.
If you like your tea sweet, add the honey and stir to combine.
Divide the tea into four glasses and garnish with lemon wedges if desired.
Enjoy your refreshing Greek Mountain Tea!
Health Benefits
Greek Mountain Tea is packed with antioxidants and anti-inflammatory properties, making it a great drink to boost your immune system. It's also known to improve digestion, promote relaxation, and reduce stress levels. Plus, it's caffeine-free, so you can enjoy it at any time of the day without worrying about disrupting your sleep.
Now that you know how to make this delicious and refreshing drink, you can enjoy it all summer long. It's perfect for picnics, barbecues, and any outdoor activity you have planned. Plus, with its numerous health benefits, Greek Mountain Tea should become a staple in your diet. So go ahead and sip on summer with this delicious recipe!