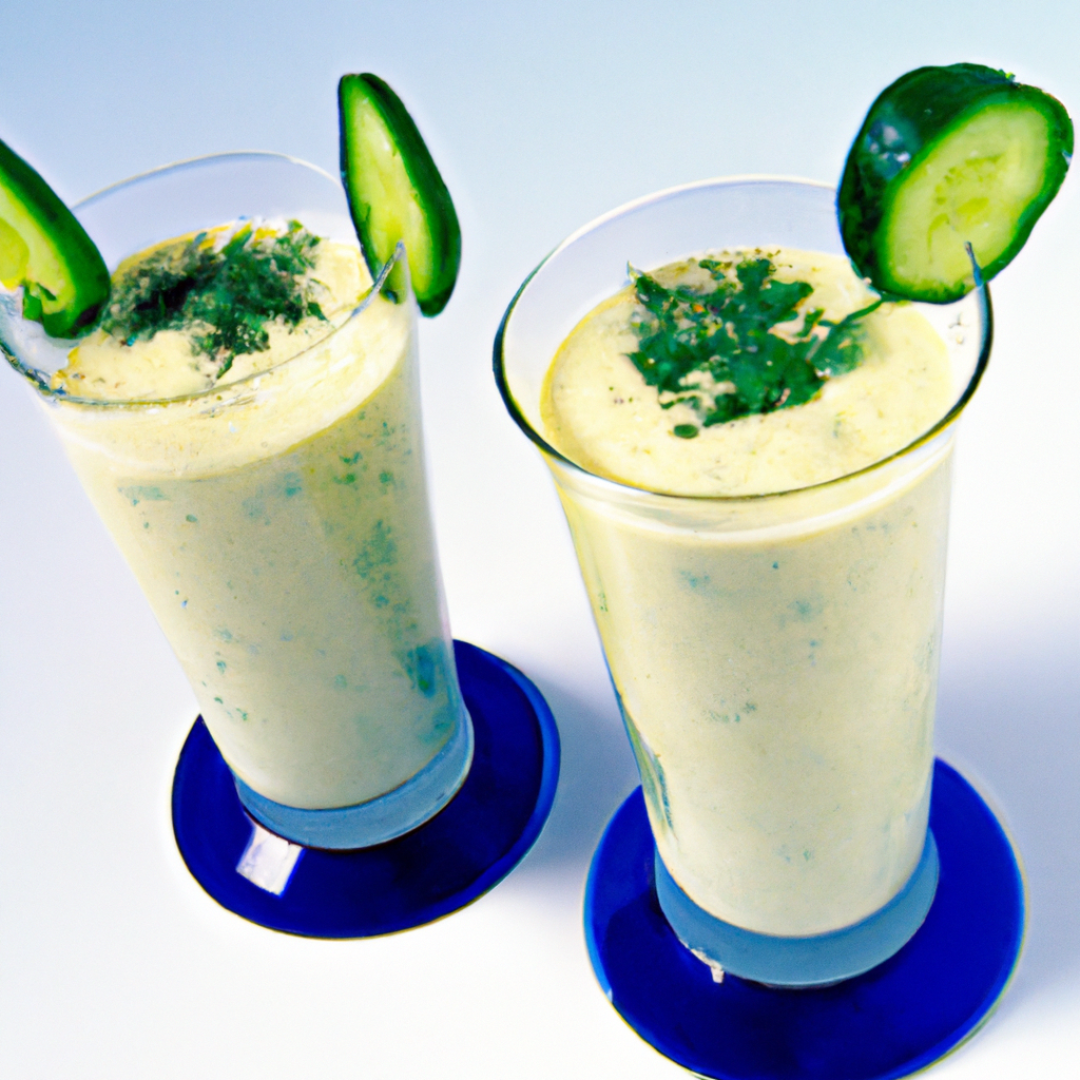 How does the Greek yogurt in this Tzatziki smoothie recipe contribute to its nutritional value?
Quench Your Thirst with this Refreshing Greek Tzatziki Smoothie Recipe
If you're a fan of Greek flavors, then you'll love this refreshing tzatziki smoothie recipe! Packed with protein and healthy ingredients, this smoothie is perfect for breakfast or as a post-workout snack. The combination of cucumber, yogurt, and herbs creates a creamy and cooling taste that's perfect for hot summer days.
Greek Tzatziki Smoothie Recipe
Prep Time: 10 minutes | Total Time: 10 minutes | Servings: 2
1 cup plain Greek yogurt
1 cup chopped cucumber
1/4 cup fresh dill
1/4 cup fresh parsley
1/4 cup fresh mint
1 garlic clove, minced
1/2 cup ice cubes
Instructions:
Add all ingredients to a blender and blend on high until smooth.
Divide the smoothie into two glasses and enjoy!
Not only is this smoothie delicious, but it's also packed with health benefits. Greek yogurt is high in protein and probiotics, which can aid in digestion and boost your immune system. Cucumbers are a great source of hydration and contain antioxidants that can fight inflammation. Fresh herbs like dill and mint are rich in vitamins and minerals, and garlic is known to have anti-inflammatory properties.
We hope you enjoy this refreshing Greek Tzatziki Smoothie recipe! Let us know in the comments what your favorite healthy smoothie recipes are.