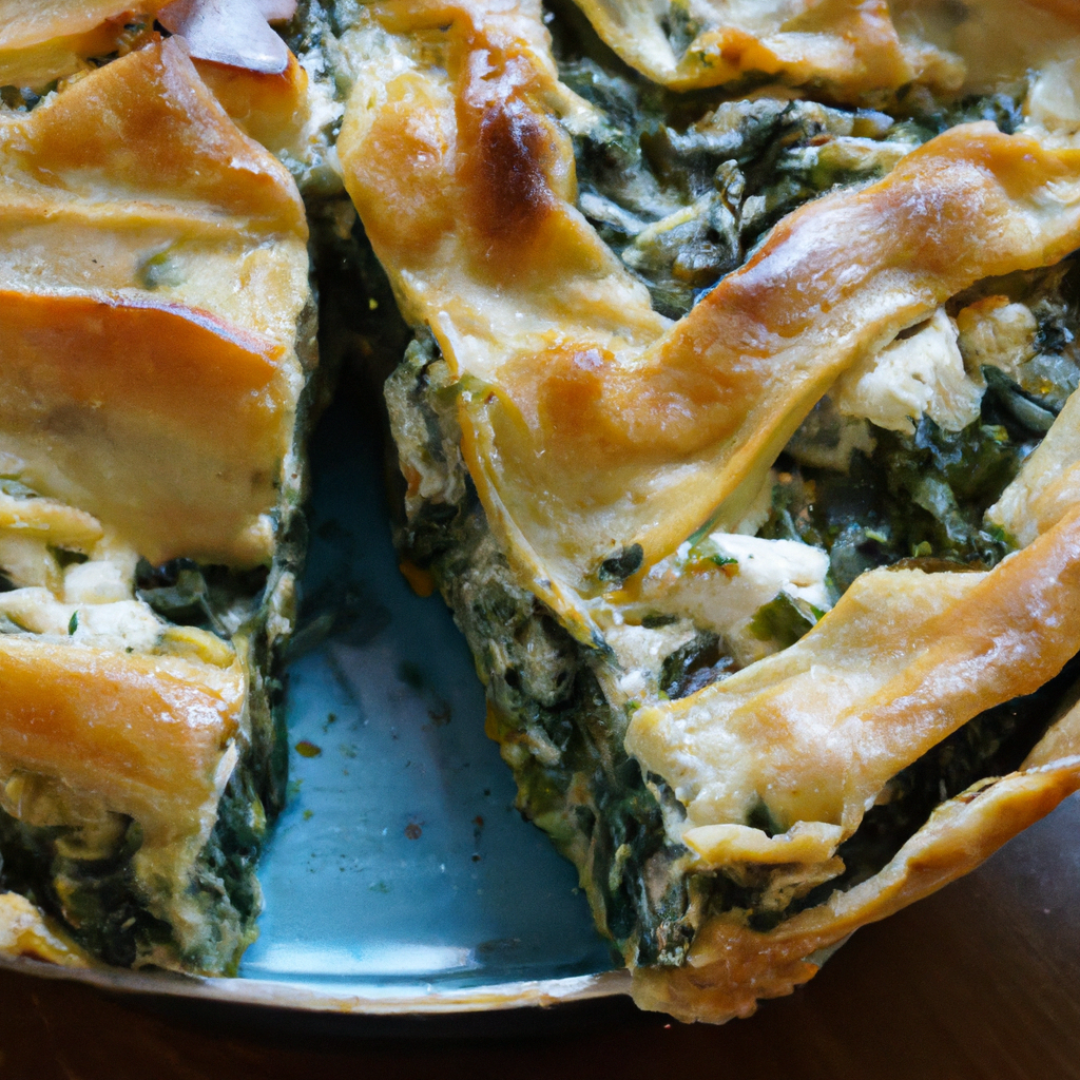 How does the vegan feta cheese substitute compare to traditional feta in taste and texture?
Deliciously Greek: Vegan Spinach and Feta Pie Recipe
Who said vegan food can't be delicious and flavorful? This Greek-inspired spinach and feta pie is the perfect example of how plant-based food can be just as tasty! The pastry is crispy, the filling is creamy, and the combination of spinach and vegan feta cheese is simply mouth-watering. Give this recipe a try and impress your friends and family with your Greek cooking skills!
Ingredients
1 sheet vegan puff pastry
500g (18 oz) frozen spinach, thawed and drained
200g (7 oz) vegan feta cheese, crumbled
1/2 cup chopped fresh dill
1/4 cup chopped fresh parsley
1/4 cup chopped scallions
2 garlic cloves, minced
2 tbsp olive oil
Salt and pepper, to taste
Instructions
Preheat the oven to 375°F (190°C) and line a baking sheet with parchment paper.
In a large bowl, mix together the thawed and drained spinach, crumbled vegan feta cheese, chopped dill, parsley, scallions, minced garlic, olive oil, salt, and pepper until well combined.
Place the puff pastry sheet on the lined baking sheet and spoon the spinach mixture onto half of the pastry, leaving about 1 inch along the edge.
Brush the exposed edge of the pastry with water and fold the other half of the pastry over the filling. Press the edges together with a fork to seal.
Brush the top of the pastry with olive oil and using a sharp knife, cut a few slits in the top to allow steam to escape.
Bake the pie in the preheated oven for 30-35 minutes or until the pastry is golden brown and puffed up.
Remove from the oven and let it cool for a few minutes before slicing into portions.