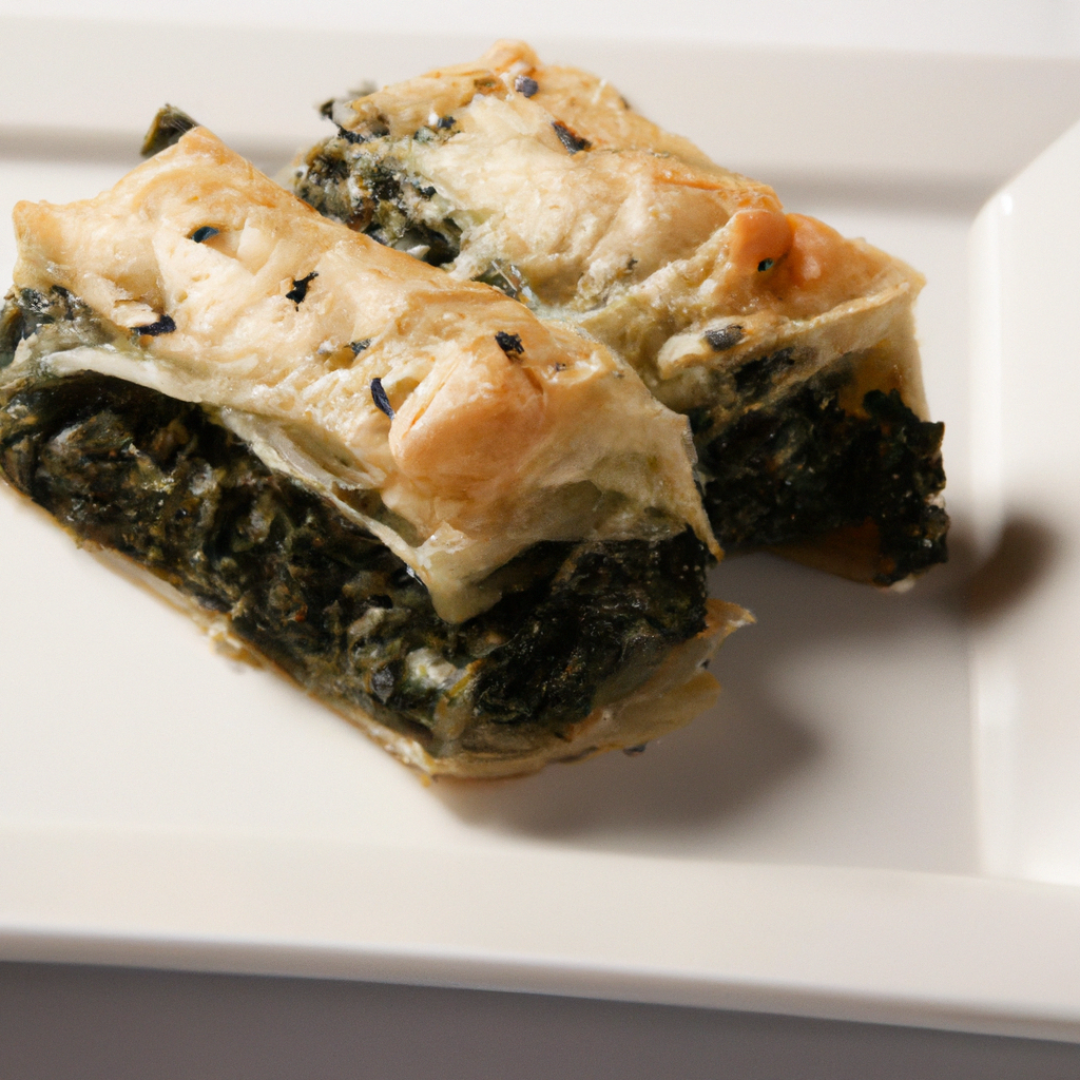 What ingredients are typically used in Spanakopita?
Introduction
Looking for an authentic Greek appetizer to liven up your menu? Look no further than spanakopita! Made with buttery filo dough and a savory spinach and feta cheese filling, this dish is perfect for parties, potlucks, or even just a cozy night in.
Ingredients
1 pound fresh spinach
1 cup crumbled feta cheese
1/2 cup ricotta cheese
2 tablespoons chopped fresh dill
2 tablespoons chopped fresh parsley
2 tablespoons chopped scallions
2 eggs, lightly beaten
1/4 teaspoon salt
1/4 teaspoon black pepper
1/2 cup unsalted butter, melted
12 sheets phyllo dough
Instructions
Preheat the oven to 375°F.
Wash the spinach and remove any tough stems. Steam for 5 minutes, or until wilted.
Place the spinach in a colander and press out as much liquid as possible. Finely chop the spinach and transfer to a large bowl.
Add the feta cheese, ricotta cheese, dill, parsley, scallions, eggs, salt, and pepper to the bowl with the spinach. Mix well.
Brush a 9×13 inch baking dish with some of the melted butter.
Unroll the phyllo dough and cover with a damp towel to prevent drying out. Take one sheet of phyllo and place it in the prepared baking dish, letting the edges hang over the sides. Brush with melted butter.
Repeat with 5 more sheets of phyllo, brushing each one with butter.
Spoon the spinach mixture into the pan, spreading it evenly.
Layer 6 more sheets of phyllo on top, brushing each with butter.
Tuck the edges of the top layer of phyllo into the sides of the pan.
Brush the top with butter.
Bake for 40-45 minutes, or until golden brown and crispy.
Cool for 10 minutes before cutting into squares and serving.