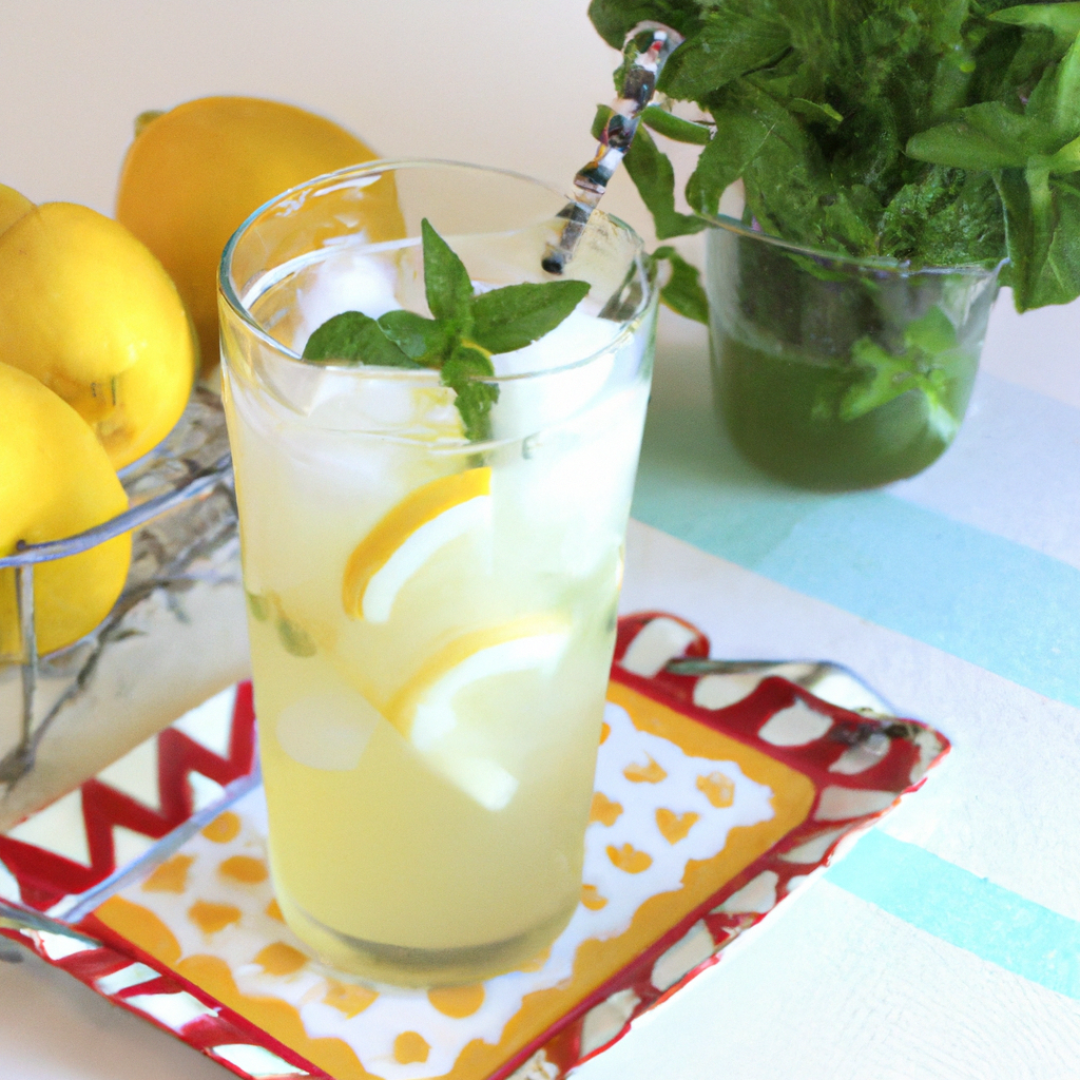 How does this Greek lemonade recipe compare to traditional lemonade recipes?
Opa! Sip on This Refreshing Greek Lemonade Recipe
Lemonade is perfect for hot days, and this Greek version will leave you feeling refreshed and satisfied. With its tangy flavor, it's perfect for any summer gathering or barbecue. So don't hesitate, grab the ingredients and make a batch of Opa! Greek Lemonade today.
Ingredients:
1 cup freshly squeezed lemon juice
4 cups cold water
1 cup white granulated sugar
1/4 cup honey
1 sprig fresh mint (optional)
Instructions:
In a small saucepan, heat the sugar, honey, and 1 cup of water over medium heat, stirring constantly until the sugar has dissolved completely. Set aside to cool.
In a pitcher, combine the cooled syrup with 4 cups of cold water and freshly squeezed lemon juice. Stir well.
Refrigerate until chilled, and serve over ice. Garnish with fresh mint if desired.
Conclusion:
This Greek lemonade recipe is easy to make and bursting with flavor. The combination of honey and sugar gives it a unique sweetness, while fresh mint adds a refreshing twist. So why not cool off this summer with a glass of Opa! refreshing Greek lemonade?