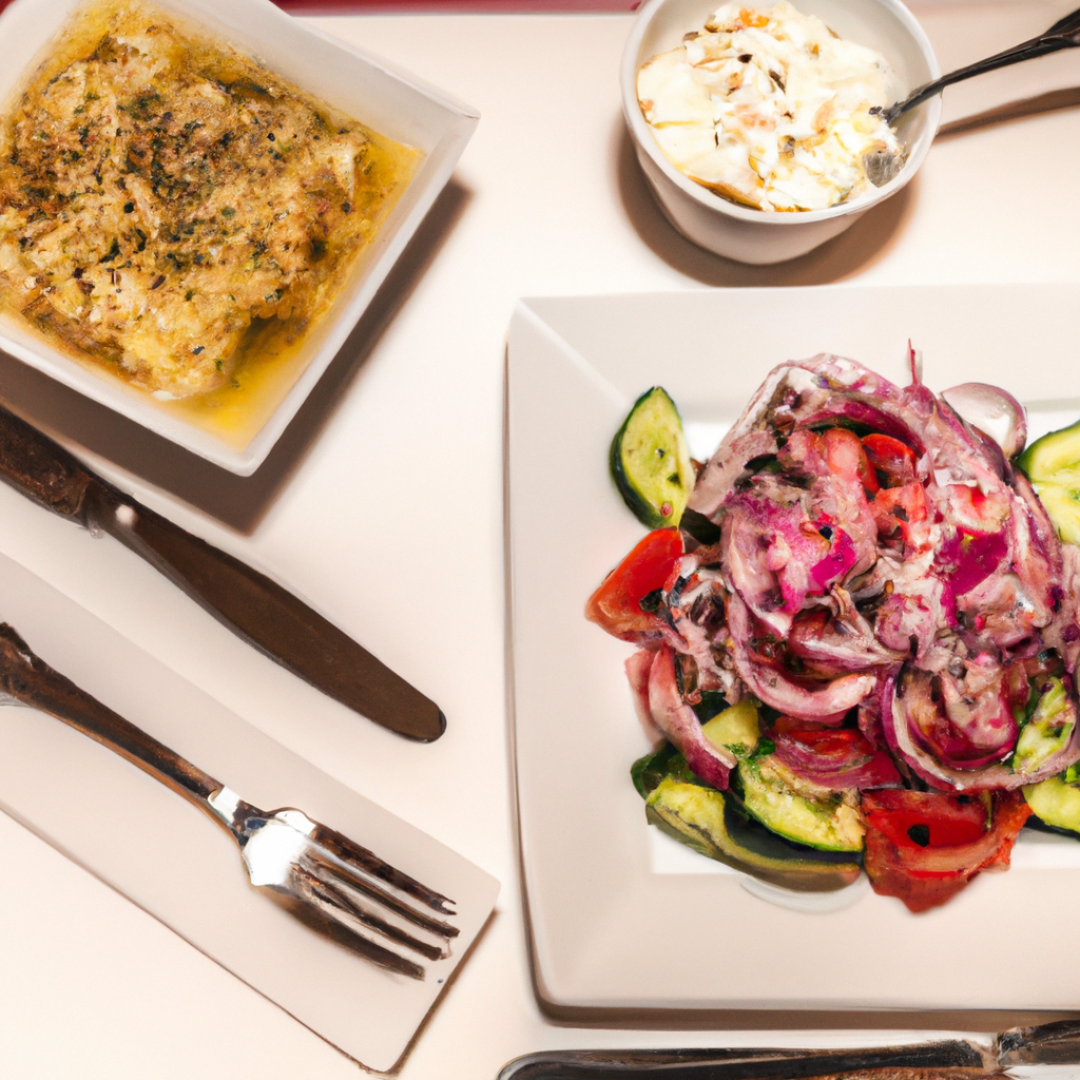 What are some traditional Greek ingredients used in this recipe?
Feast on Flavors of Greece with this Delicious Greek Dinner Recipe
Ingredients
4 chicken breasts, skinless and boneless
1/2 cup Greek yogurt
2 tbsp olive oil
4 cloves garlic, minced
2 tbsp dried oregano
1 lemon, juiced
Salt and pepper to taste
For the salad:
1 head lettuce, chopped
1/2 cup cherry tomatoes, halved
1/2 cup cucumber, diced
1/4 cup red onion, sliced
1/2 cup feta cheese, crumbled
1/4 cup Kalamata olives
1/4 cup olive oil
2 tbsp red wine vinegar
1 tbsp dried oregano
Salt and pepper to taste
Instructions
For the chicken
Preheat oven to 375°F.
In a small mixing bowl, whisk together Greek yogurt, olive oil, garlic, oregano, lemon juice, salt and pepper.
Place chicken breasts in a baking dish and rub the yogurt mixture all over them.
Bake in the oven for 20-25 minutes or until chicken is cooked through.
For the salad
In a large mixing bowl, combine lettuce, cherry tomatoes, cucumber, red onion, feta cheese and Kalamata olives.
In a small mixing bowl, whisk together olive oil, red wine vinegar, oregano, salt and pepper.
Pour the dressing over the salad and toss to coat.