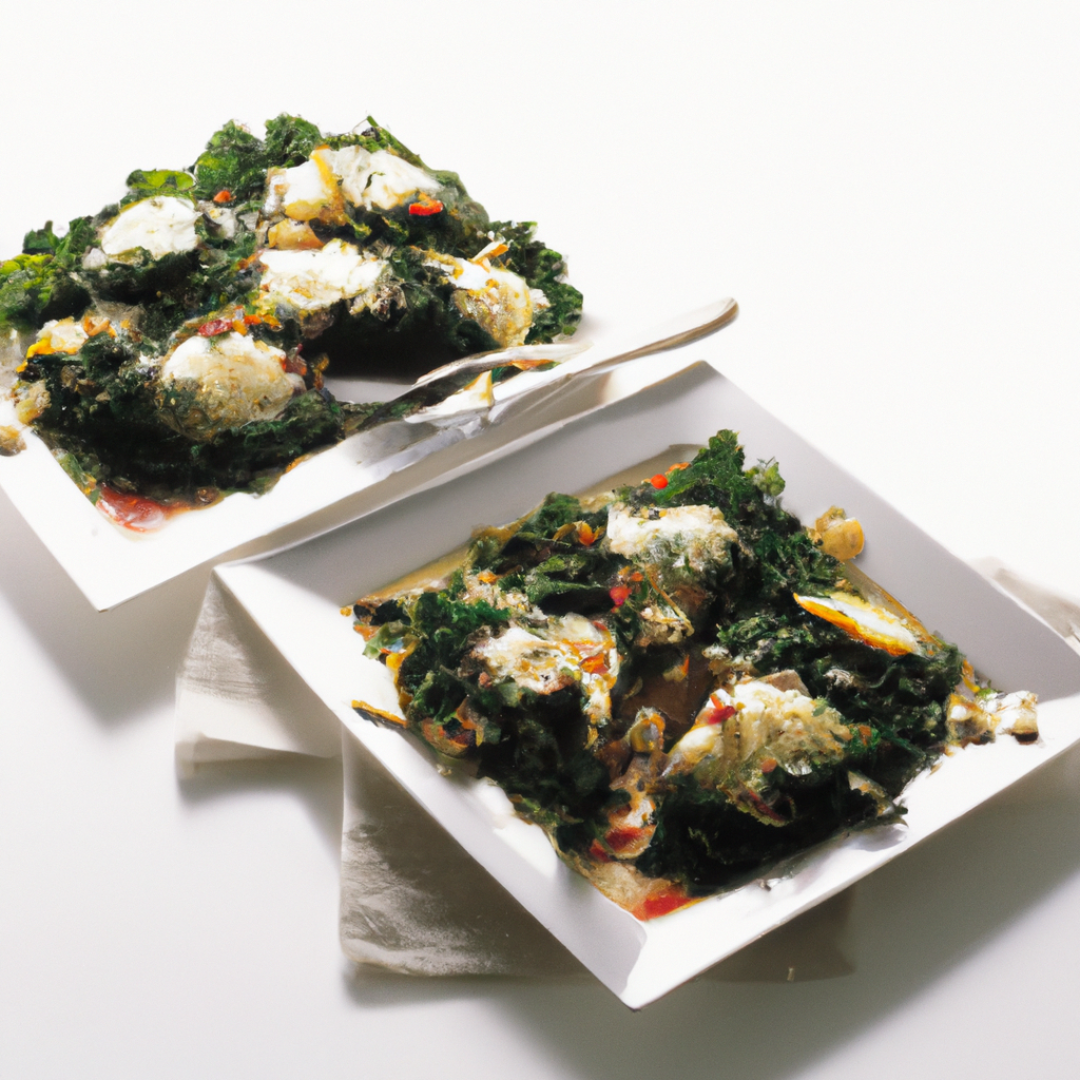 What ingredients are used in this Greek dinner recipe?
**Intro**
When it comes to delicious and healthy cuisine, few regions of the world can match the Mediterranean. And one of the crown jewels of Mediterranean cuisine is Greek food. Full of bold flavors, fresh ingredients, and time-honored cooking techniques, Greek dishes are sure to delight your taste buds and satisfy your hunger. In this recipe article, we'll show you how to make a mouth-watering Greek dinner that will transport you straight to the sunny hillsides of Athens. So let's get cooking!
**Mouth-watering Mediterranean: A Greek Dinner Recipe You'll Fall in Love With**
**Ingredients**
– 4 boneless, skinless chicken breasts
– 1/4 cup olive oil
– 2 tablespoons lemon juice
– 1 tablespoon minced garlic
– 1 tablespoon dried oregano
– 1 teaspoon salt
– 1/2 teaspoon black pepper
– 2 large bell peppers, sliced
– 1 large red onion, sliced
– 1/2 cup crumbled feta cheese
– 1/4 cup chopped fresh parsley
**Instructions**
1. Preheat your oven to 400 degrees Fahrenheit.
2. In a small bowl, whisk together the olive oil, lemon juice, garlic, oregano, salt, and pepper.
3. Place the chicken breasts in a baking dish and pour the marinade over them, turning to coat them evenly.
4. Arrange the sliced bell peppers and red onion around the chicken in the baking dish.
5. Bake the chicken and vegetables for 25-30 minutes, or until the chicken is cooked through and no longer pink in the center.
6. Sprinkle the crumbled feta cheese over the chicken and vegetables, then return the baking dish to the oven for 5-10 minutes, or until the cheese is melted and bubbly.
7. Remove the baking dish from the oven and sprinkle the chopped fresh parsley over the top.
8. Serve the chicken and vegetables hot, garnished with additional parsley if desired.
**Outro**
And there you have it – a mouth-watering Greek dinner recipe that's sure to impress your taste buds and satisfy your hunger. The combination of juicy chicken, savory roasted vegetables, and tangy feta cheese is pure Mediterranean magic. So why not give this recipe a try tonight? Your stomach (and your guests) will thank you!