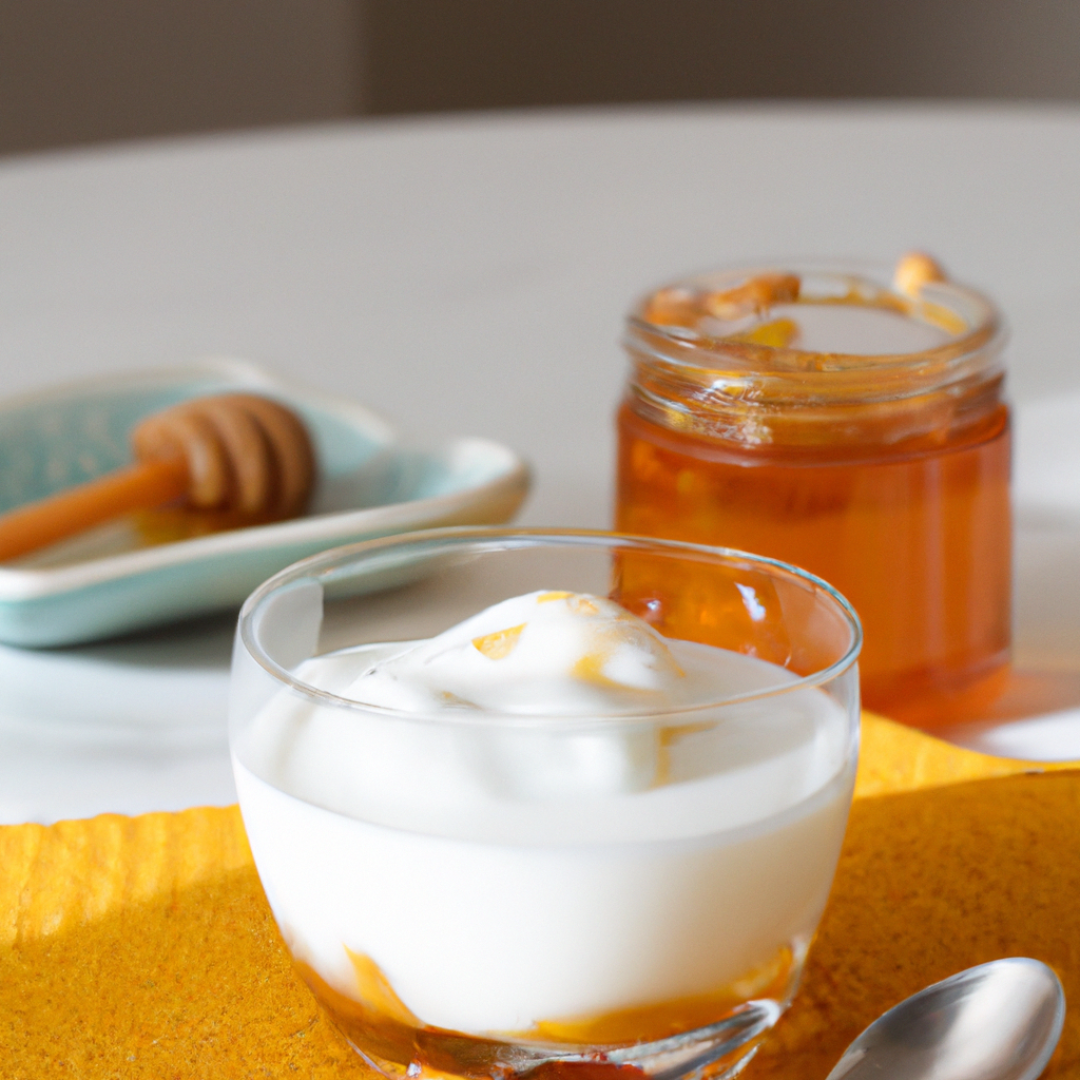 What are the health benefits of starting your day with a traditional Greek yogurt and honey breakfast recipe?
Start Your Day with a Traditional Greek Yogurt and Honey Breakfast Recipe
Introduction
Greek yogurt is a staple in the Mediterranean diet and is known for its high protein content and low fat content. When paired with honey, it makes for a delicious and nutritious breakfast that will keep you full and satisfied all morning. This recipe is quick and easy to make and only requires a few simple ingredients.
Ingredients
1 cup of Greek yogurt
2 tablespoons of honey
1/4 cup of granola
1/4 cup of sliced almonds
1/4 cup of fresh berries (optional)
Instructions
In a small bowl, mix together the Greek yogurt and honey.
Spoon the yogurt mixture into a serving bowl.
Top with the granola, sliced almonds, and fresh berries (if using).
Serve immediately and enjoy!
You can also make this recipe ahead of time by mixing together the yogurt and honey and storing it in an airtight container in the refrigerator. When you're ready to eat, simply portion out the yogurt mixture and top with granola, almonds, and berries.
Conclusion
This traditional Greek yogurt and honey breakfast recipe is a simple and delicious way to start your day. It's packed with protein, healthy fats, and nutrients, making it a great choice for those who want to eat well and feel energized. Feel free to customize this recipe by adding your favorite fruits, nuts, or seeds to the mix. Enjoy!