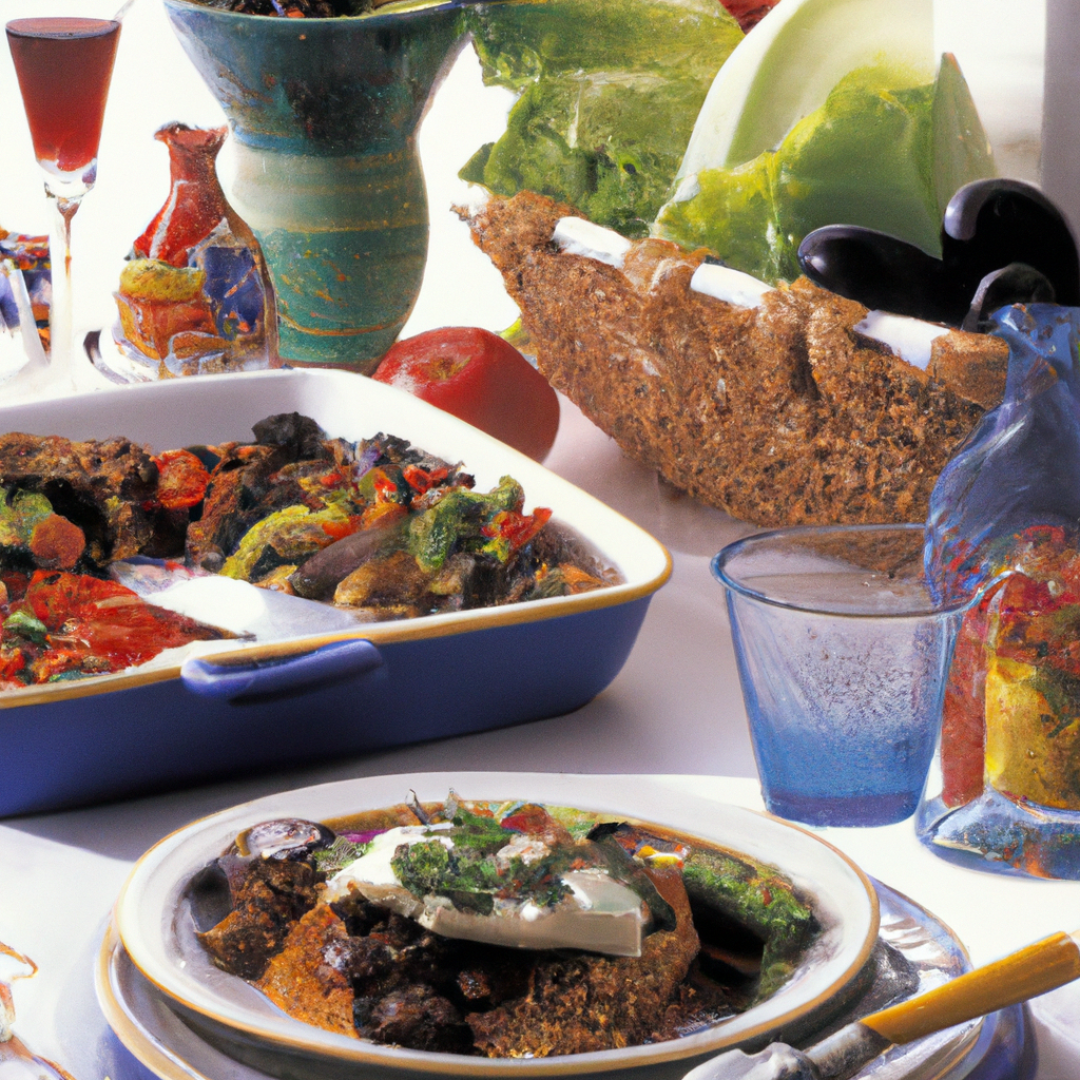 What ingredients are included in this mouthwatering Greek Feast dinner recipe?
Indulge in a Mouthwatering Greek Feast with this Aromatic Dinner Recipe
If you're looking for a delicious and satisfying dinner, look no further than this mouthwatering Greek feast. From juicy meatballs to tangy tzatziki, this recipe will transport your taste buds straight to the Mediterranean. So grab your apron and let's get cooking!
Greek Meatballs
Ingredients:
1 pound ground beef
1/2 cup breadcrumbs
1/4 cup chopped fresh parsley
1/4 cup chopped fresh mint
2 cloves garlic, minced
1/2 teaspoon cumin
1/2 teaspoon coriander
1/2 teaspoon salt
1/4 teaspoon pepper
1 egg, lightly beaten
Directions:
Preheat the oven to 375°F.
In a large bowl, combine the ground beef, breadcrumbs, parsley, mint, garlic, cumin, coriander, salt, pepper, and egg. Mix well with your hands.
Form the mixture into golf ball-sized meatballs and place them on a baking sheet lined with parchment paper.
Bake for 20-25 minutes, or until the meatballs are browned and cooked through.
Serve hot with tzatziki sauce and pita bread.
Tzatziki Sauce
Ingredients:
1 cup Greek yogurt
1/2 cup grated cucumber
1 clove garlic, minced
1 tablespoon chopped fresh dill
1 tablespoon lemon juice
Salt and pepper, to taste
Directions:
In a medium bowl, stir together the Greek yogurt, grated cucumber, garlic, dill, and lemon juice.
Season with salt and pepper to taste.
Cover and refrigerate until ready to serve.
Greek Salad
Ingredients:
1 head romaine lettuce, chopped
1/2 red onion, thinly sliced
1 cucumber, chopped
2 tomatoes, chopped
1/2 cup Kalamata olives
1/2 cup crumbled feta cheese
1/4 cup chopped fresh parsley
1/4 cup chopped fresh mint
1/4 cup olive oil
2 tablespoons red wine vinegar
1 clove garlic, minced
Salt and pepper, to taste
Directions:
In a large bowl, combine the chopped romaine lettuce, red onion, cucumber, tomatoes, Kalamata olives, feta cheese, parsley, and mint.
In a small bowl, whisk together the olive oil, red wine vinegar, garlic, salt, and pepper.
Pour the dressing over the salad and toss to coat.
Serve cold.
Now that you've got the recipe, it's time to start cooking. Whether you're cooking for yourself or for a crowd, this Greek feast is sure to satisfy. So grab your friends and family, pour yourself a glass of wine, and let the culinary adventure begin!