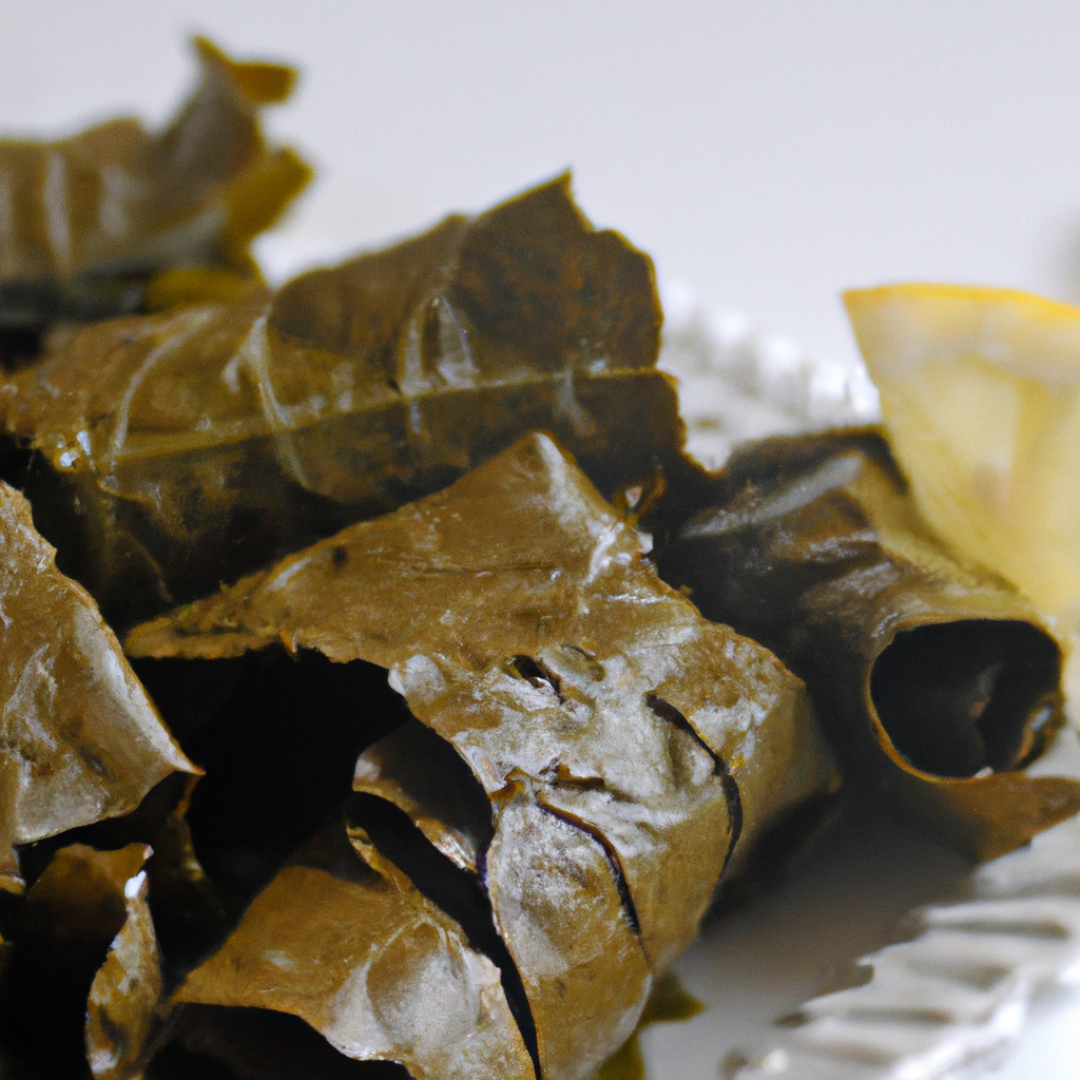 What are the health benefits of using grape leaves in the delightful dolmades recipe?
Intro:
Are you ready to transport your taste buds to the sunny Mediterranean coast? Introducing the delightful dolmades, the traditional Greek vegan stuffed grape leaves recipe that will elevate your home cooking game. Bursting with flavor and incredibly tasty, this dish is perfect for a cozy dinner party or a side dish to complement your favorite main course. In this rich HTML recipe, we will guide you through the process and share all the secrets to making the most flavorful dolmades.
Ingredients:
– 1 cup short-grain rice
– 1/2 cup chopped fresh parsley
– 1/2 cup chopped fresh mint
– 1 small chopped onion
– 1/4 cup extra-virgin olive oil
– 1/4 cup fresh lemon juice
– 1/2 teaspoon salt
– 1/4 teaspoon freshly ground black pepper
– 1 jar of preserved grape leaves
Instructions:
1. Rinse the rice under cold water until it runs clear.
2. In a large bowl, combine the rice, parsley, mint, onion, olive oil, lemon juice, salt, and pepper. Mix well to combine.
3. Place one grape leaf on a flat surface with the rough side facing up and the stem side facing you.
4. Spoon a tablespoon of the rice mixture onto the center of the grape leaf.
5. Fold the stem-side of the grape leaf over the rice mixture.
6. Fold the sides of the grape leaf inward.
7. Roll the grape leaf away from you into a tight cylinder shape, tucking the sides in along the way.
8. Repeat the process with the remaining grape leaves and rice mixture.
9. In a large pot, arrange the stuffed grape leaves in a single layer, seam-side down.
10. Cover the dolmades with water until they are fully submerged.
11. Place a heat-resistant plate on the dolmadas to keep them from unraveling.
12. Bring the water to a boil over high heat, then reduce the heat to low and let the dolmades simmer for 45 minutes, or until the rice is fully cooked.
13. Remove the plate, and gently transfer the grape leaves to a platter to cool down.
14. Serve cold with freshly squeezed lemon juice.
Outro:
Congratulations, you've just made the most delicious dolmades! This traditional Greek vegan stuffed grape leaves recipe is the perfect addition to your culinary repertoire. So, gather your friends and family, pour some wine, and indulge in these delightful bites straight from the Mediterranean. Enjoy!