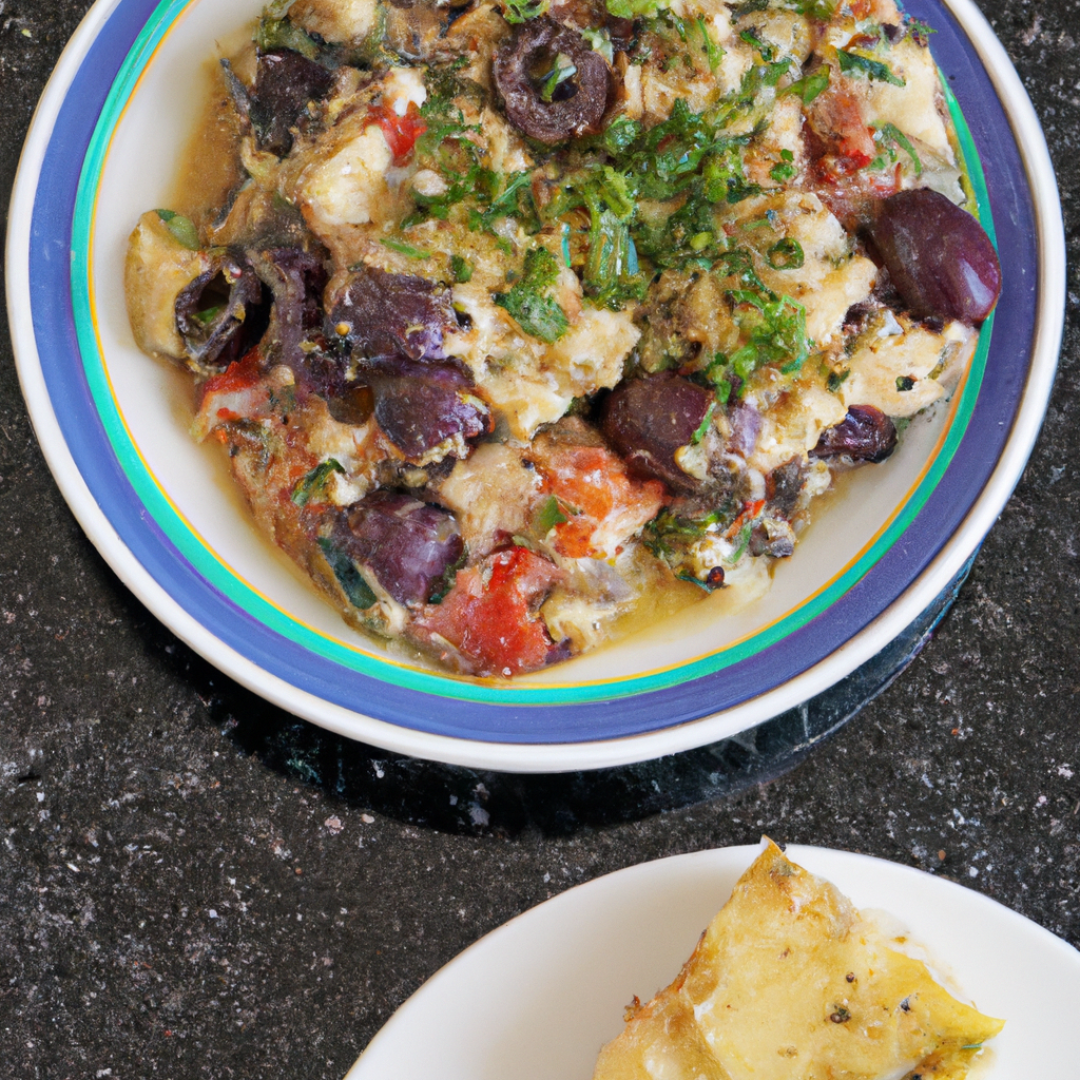 – What are the primary ingredients needed to make Vegan Greek Moussaka?
Mediterranean Delight: Vegan Greek Moussaka Recipe
Moussaka is a traditional Greek dish typically made with lamb or beef and eggplant. This vegan version is just as hearty and delicious, and packed with Mediterranean flavors. Serve it with a Greek salad and some crusty bread for the ultimate Mediterranean feast.
Ingredients:
2 large eggplants, sliced into 1/4 inch rounds
1/4 cup olive oil, divided
1 large onion, chopped
3 cloves garlic, minced
1 red bell pepper, chopped
1 tsp dried oregano
1 tsp dried thyme
1/4 tsp ground cinnamon
1/4 tsp ground nutmeg
1 can (14 oz) diced tomatoes
1 can (14 oz) chickpeas, drained and rinsed
1/4 cup chopped fresh parsley
1/4 cup chopped fresh mint
1/2 cup vegetable broth
1/4 cup all-purpose flour
2 cups unsweetened almond milk
1/2 tsp ground nutmeg
Salt and pepper to taste
1/2 cup breadcrumbs
Instructions:
Preheat the oven to 375°F.
Place the eggplant slices on a baking sheet and brush both sides with olive oil. Season with salt and pepper to taste. Roast in the oven for 20 minutes, flipping halfway through, until soft and golden brown.
While the eggplant is roasting, heat the remaining olive oil in a large skillet over medium heat. Add the onion and garlic and sauté for 5 minutes, until softened.
Add the red pepper, oregano, thyme, cinnamon, and nutmeg. Cook for another 5 minutes, until the pepper has softened.
Stir in the diced tomatoes, chickpeas, parsley, mint, and vegetable broth. Season with salt and pepper to taste. Cover and simmer for 15 minutes, until the vegetables are tender and the sauce has thickened.
Meanwhile, make the béchamel sauce. In a medium saucepan, whisk together the flour and almond milk until smooth. Cook over medium heat, stirring constantly, until the sauce has thickened, about 5 minutes. Season with nutmeg, salt, and pepper to taste.
Grease a 9×13 inch baking dish. Arrange half of the eggplant slices in the bottom of the dish, overlapping slightly.
Pour the chickpea and vegetable mixture over the eggplant, spreading evenly.
Arrange the remaining eggplant slices on top of the chickpea mixture.
Pour the béchamel sauce over the eggplant, spreading evenly. Sprinkle the breadcrumbs on top.
Bake for 30-35 minutes, until the top is golden brown and the sauce is bubbly.
Let cool for a few minutes before serving.
This vegan Greek moussaka recipe is a great way to enjoy all the flavors of the Mediterranean in a hearty and healthy dish. It's perfect for a family dinner or for entertaining friends. Serve it with a fresh Greek salad and some crusty bread for a complete meal.