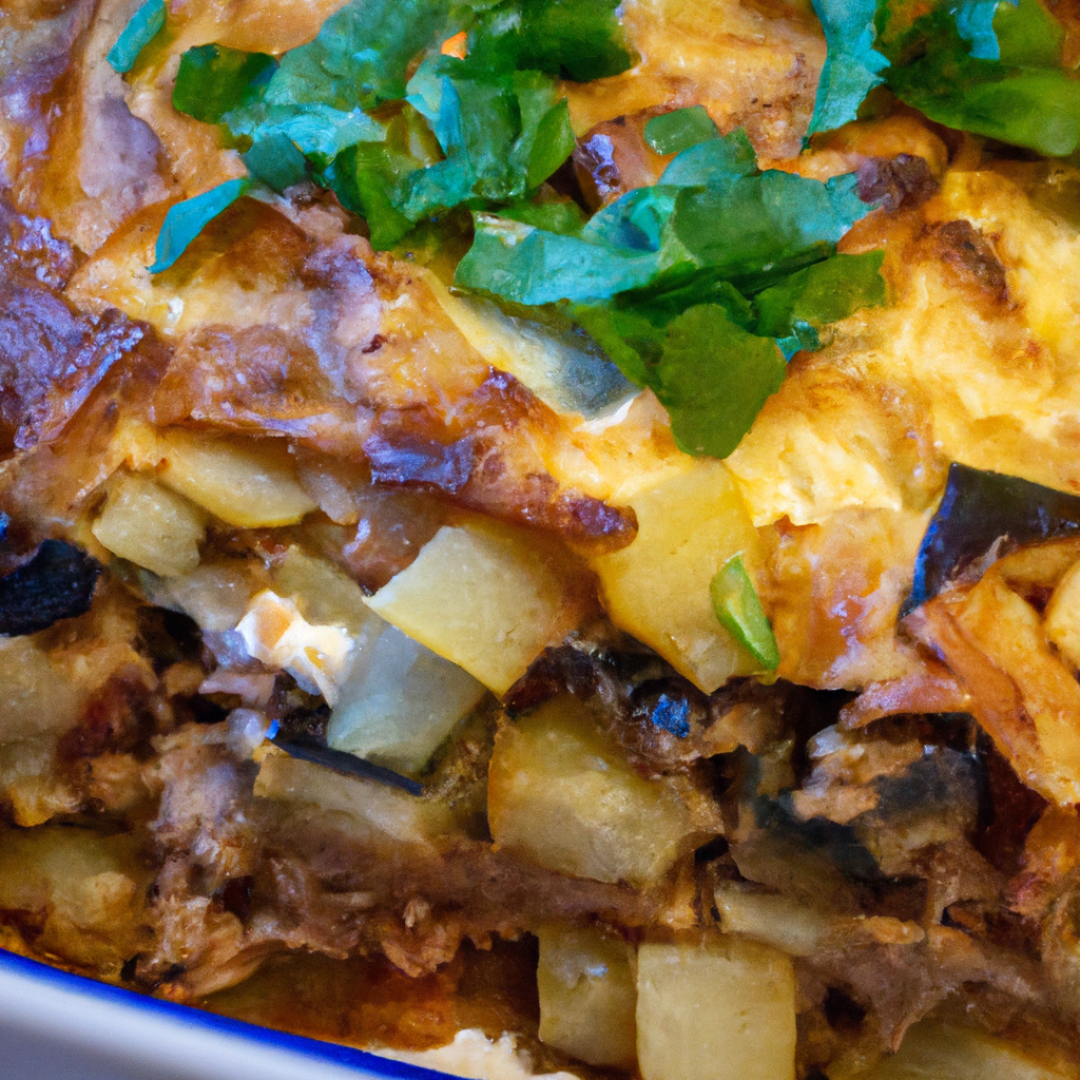 What are the key ingredients in this Greek vegan moussaka recipe?
Deliciously Authentic: Greek Vegan Moussaka Recipe
If you're looking for a vegan moussaka recipe that's authentic and delicious, look no further! This recipe takes the classic Greek dish and makes it vegan-friendly, without sacrificing any of the flavor.
Ingredients:
2 large eggplants, sliced lengthwise
1 large onion, chopped
4 garlic cloves, minced
1 can of diced tomatoes
2 tablespoons of tomato paste
1 tablespoon of dried oregano
1 teaspoon of dried basil
1 teaspoon of salt
1/2 teaspoon of black pepper
1/4 cup of olive oil
1 cup of vegetable broth
2 tablespoons of cornstarch
1 tablespoon of nutritional yeast
1/4 teaspoon of nutmeg
1 cup of soy milk
1 cup of bread crumbs
1/4 cup of chopped parsley
Instructions:
Preheat the oven to 375°F.
Salt the eggplant slices and let sit for 30 minutes to remove any bitterness. Rinse with water and pat dry with paper towels.
Heat the olive oil in a large skillet over medium heat. Add the chopped onion and minced garlic and sauté for 5 minutes.
Add the canned tomatoes, tomato paste, dried oregano, dried basil, salt, and black pepper to the skillet. Simmer for 15-20 minutes, until the sauce thickens.
Place the eggplant slices on a baking sheet and bake in the preheated oven for 20 minutes.
In a separate saucepan, whisk together the vegetable broth, cornstarch, nutritional yeast, nutmeg, and soy milk. Cook over medium heat until the sauce thickens, whisking constantly.
Take the eggplant slices out of the oven and layer them in a baking dish. Pour the tomato sauce on top of the eggplant slices.
Pour the white sauce on top of the tomato sauce and sprinkle the bread crumbs over everything.
Bake in the oven for 30-35 minutes, until everything is golden brown and bubbling.
Garnish with chopped parsley and serve hot.
Conclusion:
This vegan moussaka recipe is a delicious and authentic take on the classic Greek dish. The eggplant slices, savory tomato sauce, and creamy white sauce all come together to create a flavor that's hard to resist. Give this recipe a try and impress your family and friends with your culinary skills!