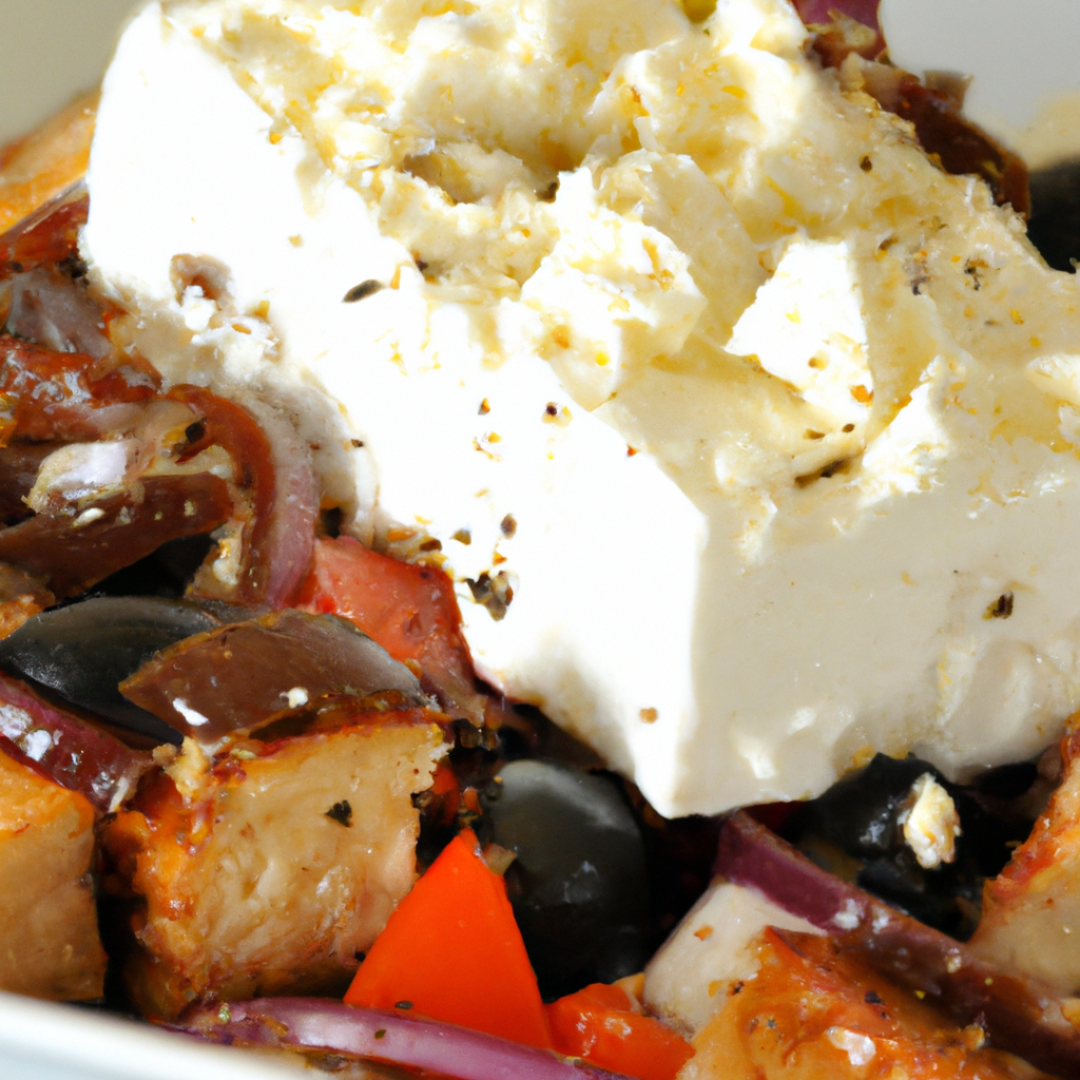 What are the key ingredients to include in a Greek Dinner recipe for an authentic flavor?
Intro:
Greece is known for its beautiful scenery, rich history, and of course, its delicious cuisine. With this easy and delicious Greek Dinner recipe, you can bring the flavors of Greece to your own kitchen. The recipe is simple to follow and uses fresh ingredients that will tantalize your taste buds. You don't have to travel to Greece to experience its cuisine, simply follow this recipe and savor the flavors of Greece in the comfort of your own home.
Ingredients:
– 4 chicken breasts, boneless and skinless
– 1 large red onion, chopped
– 1 red bell pepper, seeded and chopped
– 1 yellow bell pepper, seeded and chopped
– 1 green bell pepper, seeded and chopped
– 8 oz. cherry tomatoes, halved
– 4 garlic cloves, minced
– 1/2 cup extra-virgin olive oil
– 2 tbsp. dried oregano
– Salt and black pepper to taste
– 1/2 cup crumbled feta cheese
– Lemon wedges for serving
Instructions:
1. Preheat oven to 400°F.
2. In a large bowl, combine the chopped red onion, red, yellow, and green bell peppers, cherry tomatoes, minced garlic, extra-virgin olive oil, dried oregano, salt, and black pepper. Mix well.
3. Place the chicken breasts on a baking sheet and season with salt and black pepper.
4. Pour the vegetable mixture over the chicken breasts, making sure to coat them evenly.
5. Sprinkle the crumbled feta cheese on top of the vegetable mixture.
6. Bake in the preheated oven for 25-30 minutes or until the chicken is cooked through.
7. Serve hot with lemon wedges on the side.
Outro:
This easy and delicious Greek Dinner recipe is perfect for a weeknight meal or a special occasion. The flavors of Greece will transport you to the beautiful Mediterranean country with every bite. The fresh ingredients, the combination of different vegetables, and the crumbled feta cheese make this dish a savory and healthy option. So, take a culinary journey to Greece and savor the flavors of this delicious recipe in your own home.