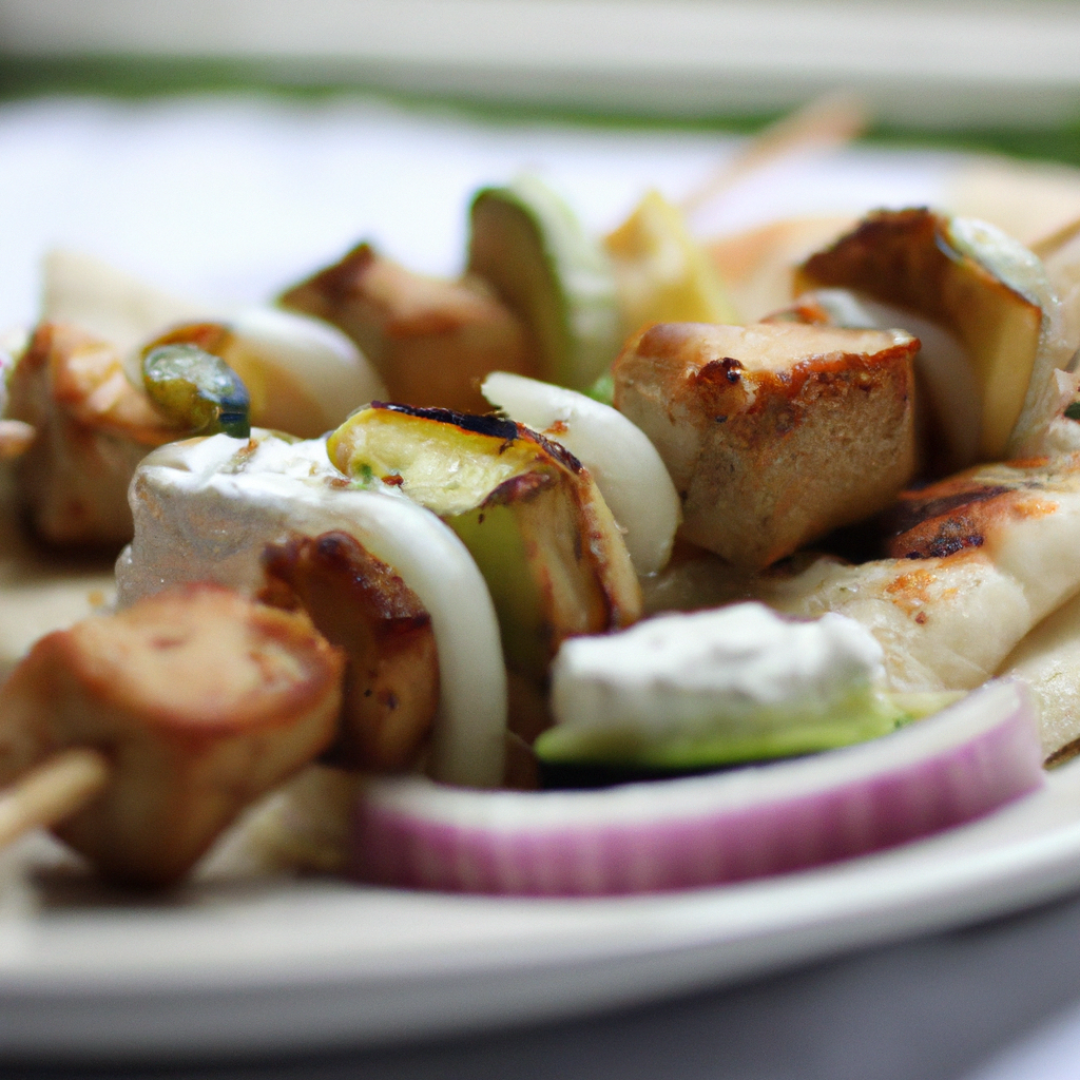 What inspired the creation of this vegan twist on a classic Greek dish?
Mouth-Watering Vegan Souvlaki: A Delicious Twist on a Traditional Greek Dish
Ingredients
1 block of extra-firm tofu
2 bell peppers, sliced
1 red onion, sliced
1 zucchini, sliced
1/4 cup olive oil
2 cloves garlic, minced
1 tsp dried oregano
1/2 tsp salt
1/4 tsp black pepper
10-12 skewers
Instructions
Press the tofu for at least 30 minutes to remove excess moisture.
Cut the tofu into bite-sized pieces and thread onto skewers, alternating with the sliced vegetables.
In a small bowl, whisk together the olive oil, garlic, oregano, salt, and black pepper.
Brush the marinade over the skewers, making sure to cover all sides.
Preheat grill or grill pan over medium-high heat.
Grill the skewers for about 10-12 minutes, turning occasionally, until the vegetables are charred and the tofu is golden brown.
Serve with tzatziki sauce and enjoy!
Note: You can also marinate the tofu and vegetables in the fridge for up to 24 hours for even more flavor.