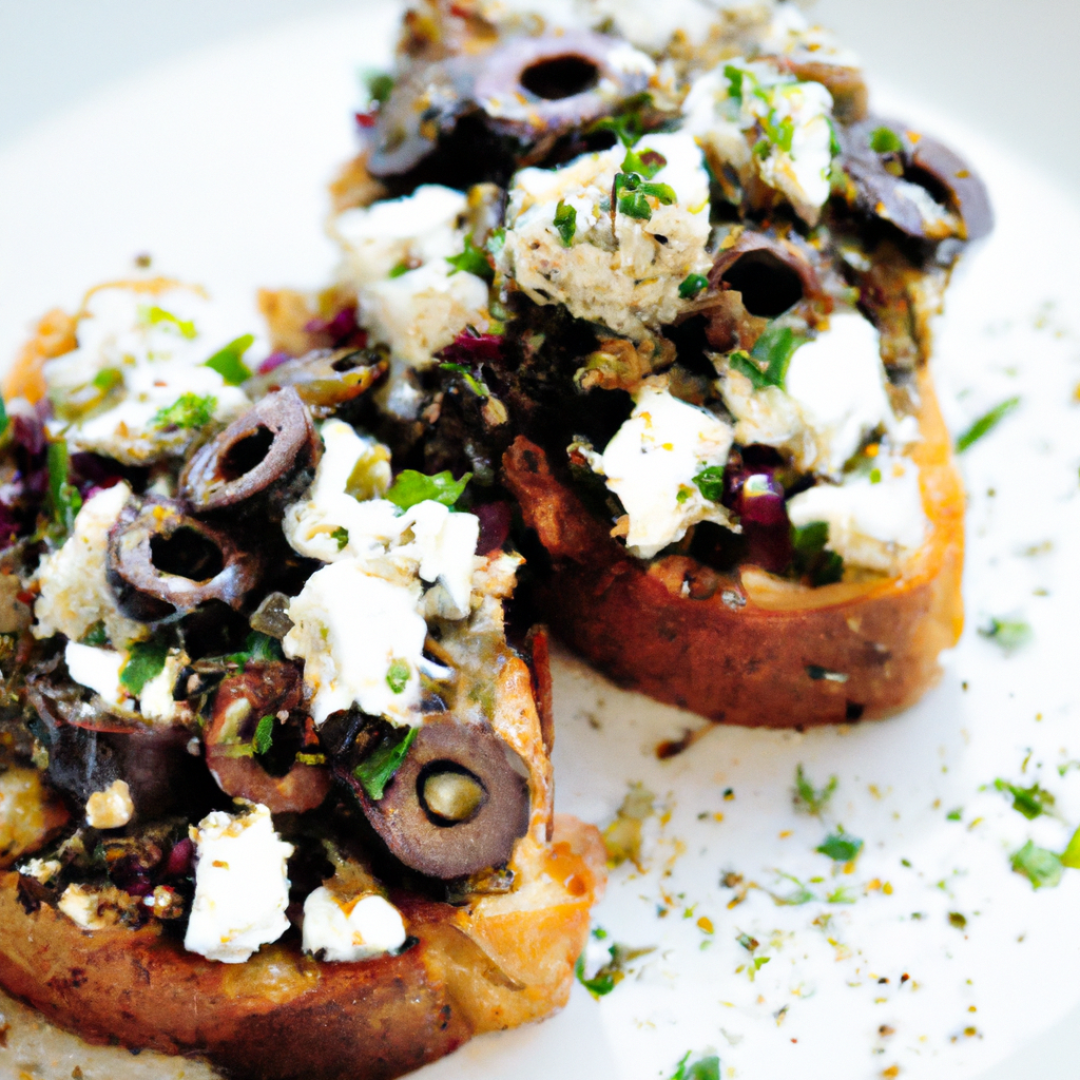 What ingredients are needed to make the authentic Greek feta and olive bruschetta recipe?
Zesty and Delicious: Authentic Greek Feta and Olive Bruschetta Recipe
Ingredients:
1 baguette
2 cloves garlic, minced
1/4 cup olive oil
1/2 teaspoon dried oregano
1/2 cup crumbled feta cheese
1/2 cup chopped Kalamata olives
1/4 cup chopped fresh parsley
Directions:
Preheat oven to 375 degrees F.
Cut the baguette into 1/2 inch slices. Arrange the slices on a baking sheet and bake for 5-7 minutes until lightly toasted.
In a small bowl, whisk together the garlic, olive oil, and oregano.
In a separate bowl, mix together the feta, olives, and parsley.
Brush the garlic and oil mixture onto the toasted baguette slices.
Top each slice with a generous spoonful of the feta and olive mixture.
Bake for an additional 5-7 minutes until the cheese is slightly melted and the bread is crispy.
Remove from oven and allow to cool for a few minutes.
Serve warm and enjoy!
Looking for an easy and delicious recipe to impress your guests? Look no further than this authentic Greek Feta and Olive Bruschetta!
Thank you for trying out this recipe. We hope you enjoy this delicious bruschetta as much as we do!