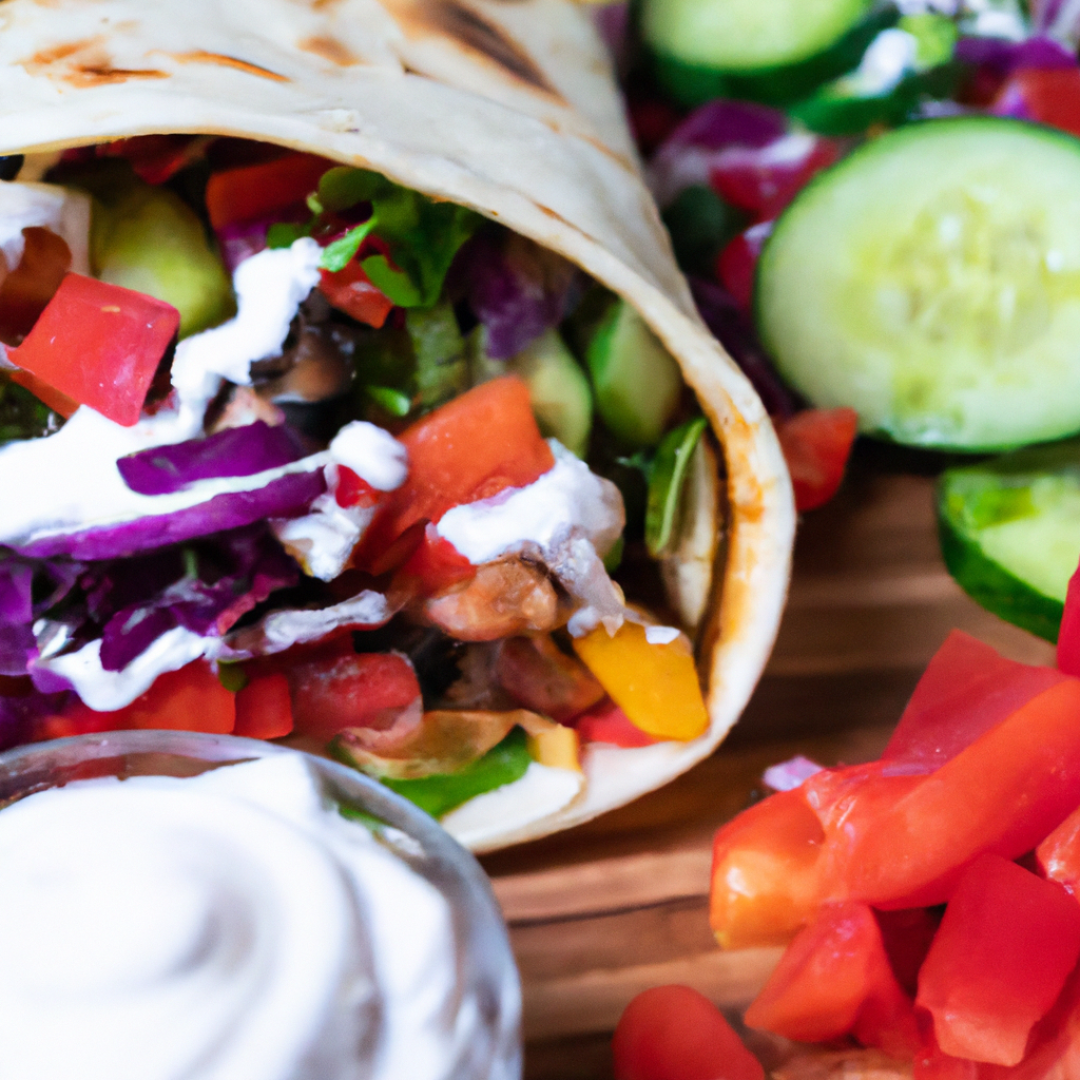 What ingredients do I need to make Greek-style pita wraps?
Greek-Style Pita Wraps: A Delicious and Easy Lunch Recipe
Are you looking for a quick and easy lunch recipe that's both delicious and healthy? Look no further than these Greek-style pita wraps! Loaded with fresh veggies, flavorful herbs, and creamy feta cheese, these wraps are sure to satisfy your cravings without weighing you down. Whether you're packing lunch for work or school or just need a satisfying midday snack, these pita wraps are sure to become a staple in your meal rotation.
Ingredients:
2 whole-grain pita breads
1/2 cup of plain Greek yogurt
1/4 cup of crumbled feta cheese
1/4 cup of chopped cucumber
1/4 cup of chopped tomato
1/4 cup of chopped red onion
1/4 cup of chopped fresh parsley
1 tablespoon of olive oil
1 tablespoon of red wine vinegar
1/2 teaspoon of dried oregano
Salt and pepper to taste
Directions:
In a small bowl, whisk together the yogurt, feta cheese, olive oil, red wine vinegar, oregano, and a pinch of salt and pepper. Set aside.
Cut the pita breads in half to create 4 pockets. Warm the pita pockets in the oven or microwave according to the package instructions.
Using a knife or kitchen shears, open each pita pocket and stuff with chopped cucumber, tomato, red onion, and parsley. Drizzle with the yogurt sauce and serve immediately.
And there you have it! A delicious and easy lunch recipe that's both healthy and flavorful. Enjoy these Greek-style pita wraps for a satisfying and satisfyingly easy meal today!