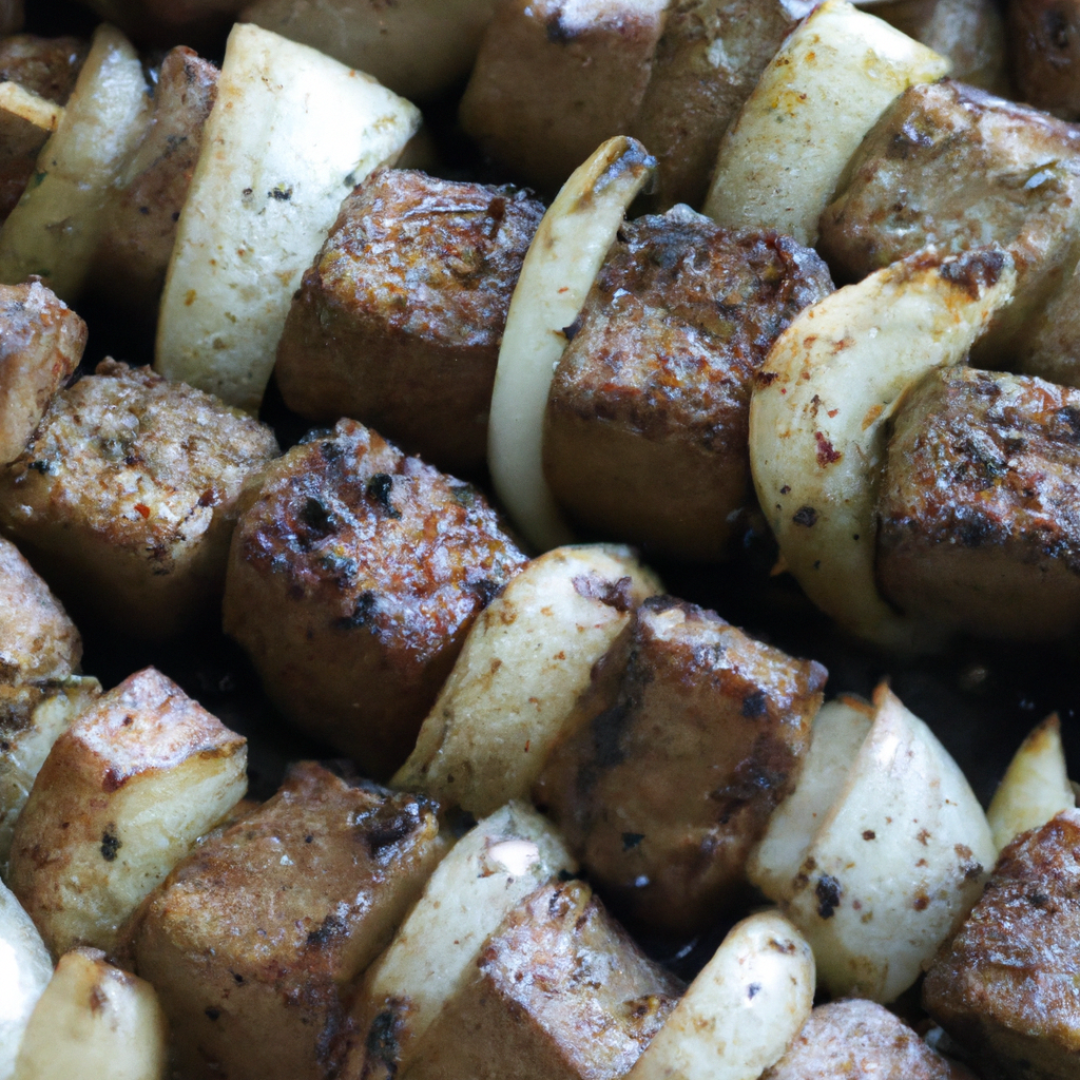 What substitutions are made in the recipe to create a vegan version of souvlaki?
Mouthwatering Greek Vegan Souvlaki: A Twist on the Classic Recipe
Are you tired of the same old veggie burgers and salads during your plant-based meals? Try out this vegan version of the classic Greek souvlaki dish that is sure to satisfy your cravings!
Ingredients
1 block extra-firm tofu, pressed and cut into cubes
1/4 cup olive oil
1/4 cup lemon juice
1 tbsp dried oregano
1/2 tsp salt
1/4 tsp black pepper
1/4 cup red onion, chopped
1/4 cup red bell pepper, chopped
1/4 cup yellow bell pepper, chopped
1/4 cup green bell pepper, chopped
4-6 skewers
Warm pita bread for serving
Tzatziki sauce for serving (optional)
Instructions
In a large bowl, whisk together olive oil, lemon juice, oregano, salt, and pepper.
Add tofu, red onion, and bell peppers to the bowl and toss to coat.
Cover and let marinate in the refrigerator for at least 30 minutes or up to 4 hours.
Preheat grill or grill pan to medium-high heat.
Thread tofu and vegetables onto skewers.
Grill skewers for 8-10 minutes, turning occasionally, until tofu and vegetables are charred and slightly softened.
Serve souvlaki with warm pita bread and tzatziki sauce, if desired.