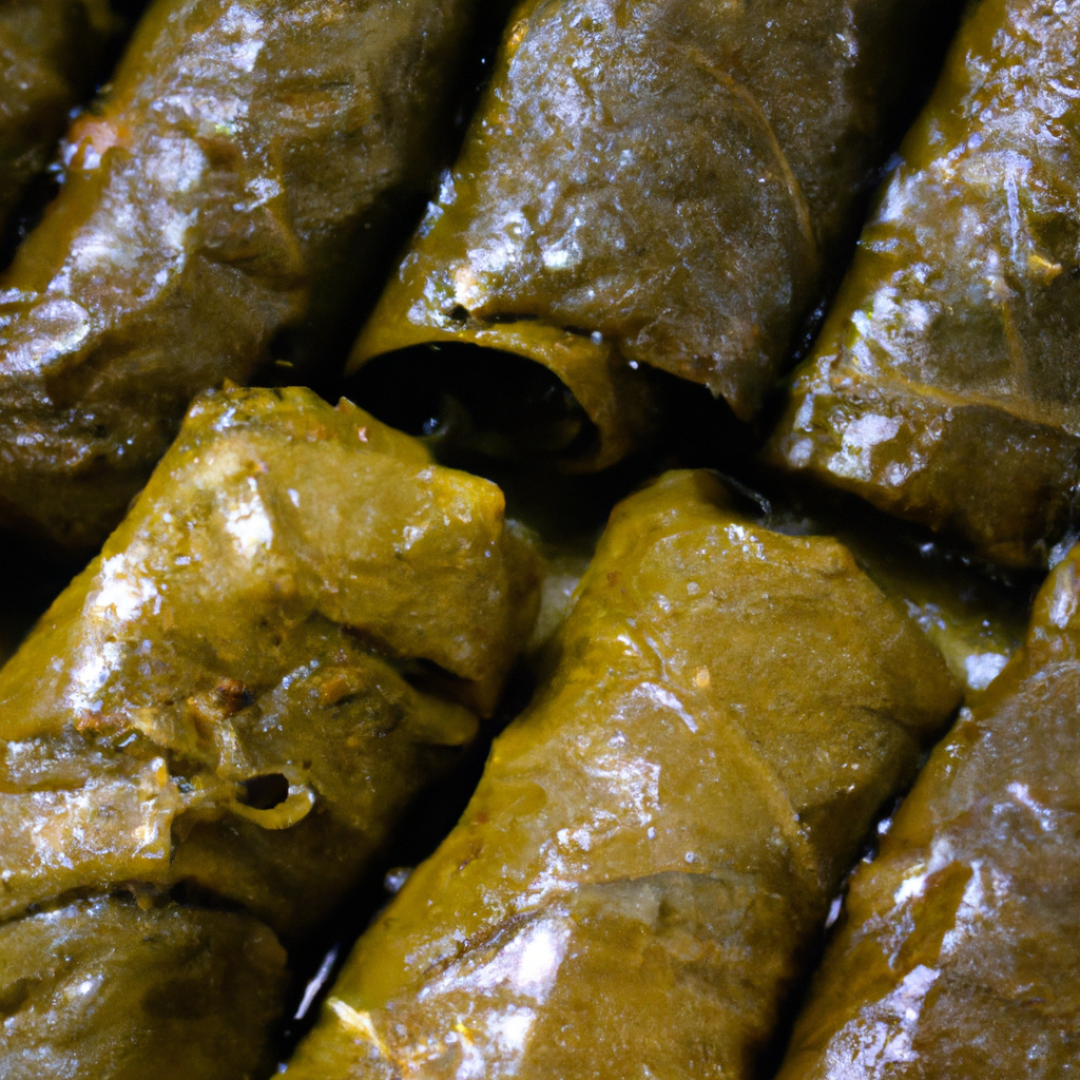 What are the traditional ingredients needed for the Greek appetizer recipe of Delicious Dolmades?
Delicious Dolmades: A Classic Greek Appetizer Recipe to Master at Home
Welcome to a journey into the heart of Mediterranean cuisine! Today, we're exploring dolmades—the classic Greek appetizer that's all about the flavorful fillings and delicately wrapped grape leaves. Get ready to serve up some authentic Greek flavor right in your home.
Ingredients:
50 preserved grape leaves
1 cup long-grain white rice
2 large onions, finely chopped
4 cloves garlic, minced
1/2 cup olive oil, divided
1 cup fresh parsley, finely chopped
1/2 cup fresh mint, finely chopped
1/2 cup dill, finely chopped
1/2 cup pine nuts
1/2 cup raisins
Zest and juice of two lemons
1 teaspoon salt
1/2 teaspoon black pepper
Instructions:
Prepare the grape leaves: Rinse well under cold water and trim any hard stems. Set aside.
In a medium saucepan, sauté the onions and garlic in 1/4 cup of olive oil over medium heat until translucent.
Add the rice and cook for an additional 2 minutes, stirring constantly.
Add the parsley, mint, dill, pine nuts, raisins, half of the lemon juice, salt, and pepper. Stir until well mixed, then remove from heat.
Assemble the dolmades: Lay a grape leaf flat and place a spoonful of the rice mixture in the center. Fold in the sides and then roll up neatly. Repeat with the remaining grape leaves and stuffing.
Arrange the dolmades in a large pot, and add the remaining 1/4 cup olive oil and leftover lemon juice. Cover with a plate to keep them in place, and add enough water to just cover the dolmades.
Cover the pot and simmer on low heat for about 50-60 minutes, or until the leaves are tender and the filling is cooked.
Serve these delicious dolmades warm or at room temperature with lemon slices for garnishing.
Tip: If grape leaves aren't available, you can use cabbage or Swiss chard.
Outro
Congratulations! You've just mastered a classic Greek appetizer that's sure to add international flair to your next dinner party or family gathering. The succulent mix of herbs, rice, and zesty lemon, all bundled up in a tasty grape leaf package is a culinary delight you won't soon forget. Happy cooking!