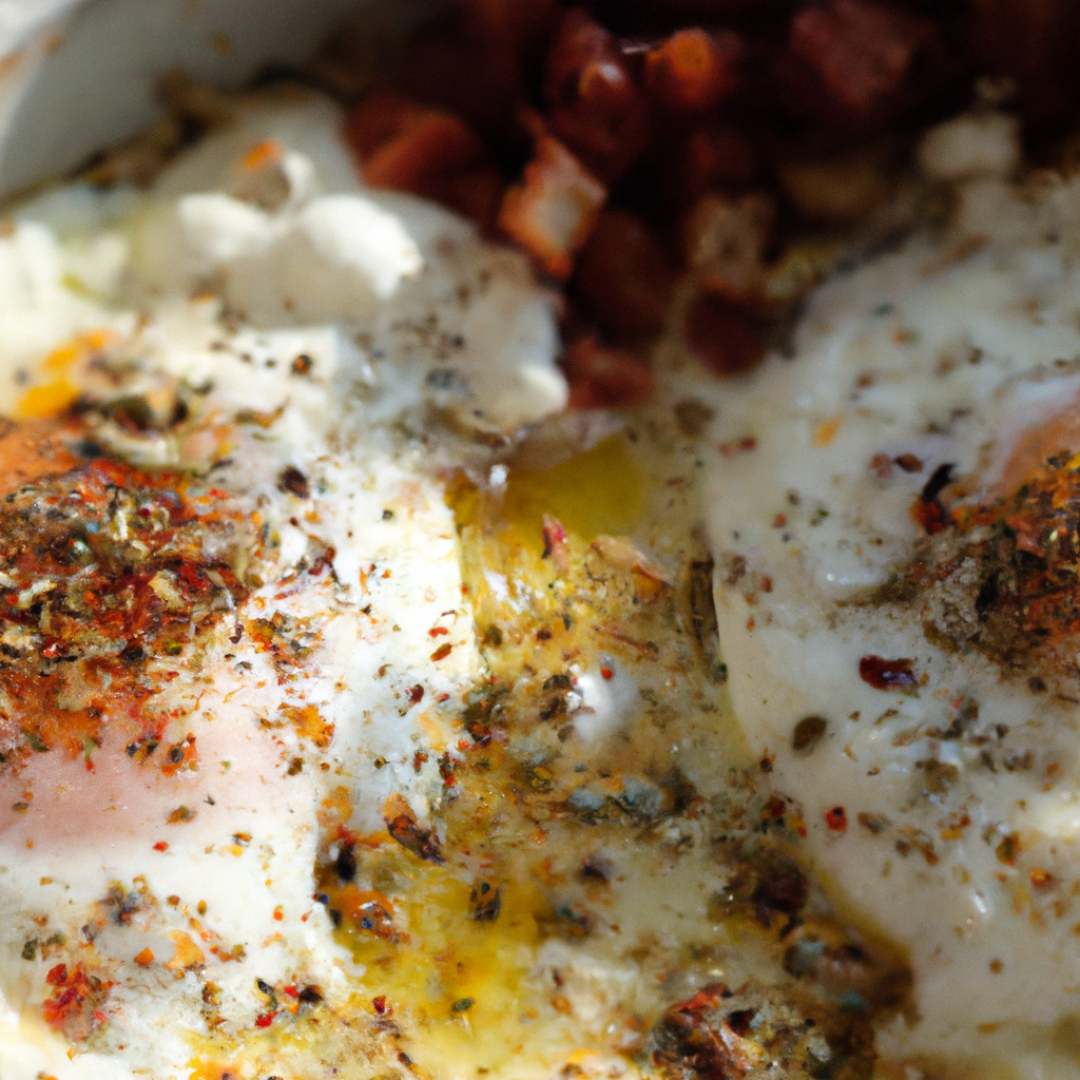 What are some key ingredients in this Greek breakfast recipe that contribute to the Mediterranean flavors?
Savor the Mediterranean flavors with this Greek Breakfast Recipe
Start your day with a delicious and healthy breakfast inspired by the flavors of Greece. This recipe combines fresh ingredients, aromatic herbs and a touch of olive oil to create a nutritious meal that will keep you energized throughout the morning.
Ingredients
1 large tomato

Fresh and ripe tomato, chopped

1/4 cucumber

Fresh cucumber, sliced

1/4 red onion

Sweet and crispy onion, thinly sliced

2 tbsp kalamata olives

Ripe and flavorful olives, pitted

1/2 tbsp extra-virgin olive oil

The best quality olive oil you can find

1/4 tsp dried oregano

Aromatic herb with a distinct flavor

1/4 tsp sea salt

Natural and unrefined salt

2 slices of whole-grain bread

Fresh and toasted bread, sliced
Directions
In a medium bowl, combine the chopped tomato, sliced cucumber and thinly sliced red onion.
Add the pitted kalamata olives, the extra-virgin olive oil, the dried oregano and the sea salt. Toss gently until everything is well combined.
Serve the Greek salad alongside two slices of fresh and toasted whole-grain bread.
There you have it, a tasty and nutritious breakfast that will transport you to the sunny shores of the Aegean Sea. Enjoy!
Looking for more Greek-inspired recipes?
Spanakopita Pie

A savory pastry filled with spinach and feta cheese

Tzatziki Dip

A refreshing yogurt-based dip with garlic and cucumber

Moussaka Casserole

A hearty dish with layers of eggplant, meat and béchamel sauce