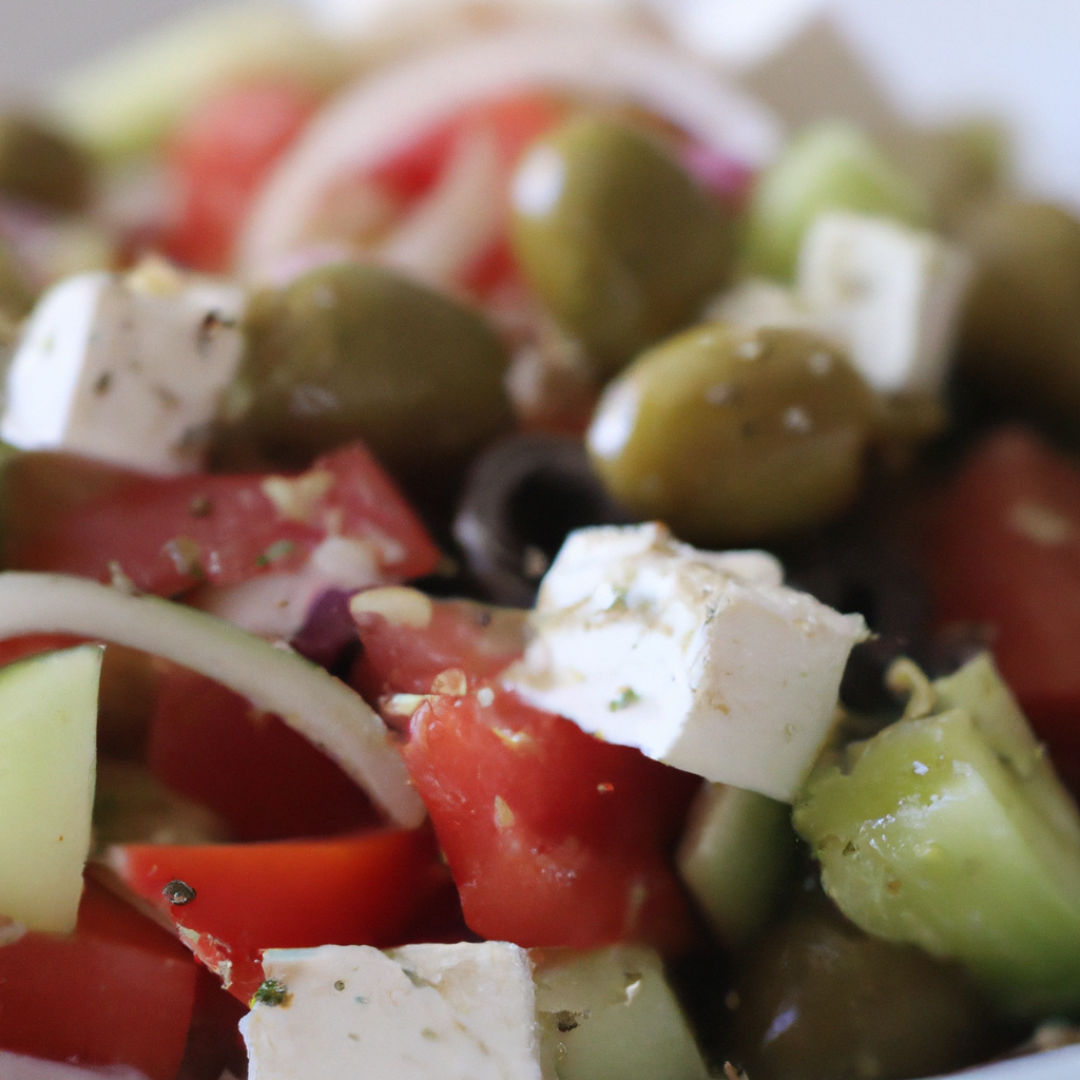 What are the key ingredients of a traditional Greek salad?
Refreshing Mediterranean Delight: Try This Greek Salad for Lunch!
The Mediterranean cuisine is known for its fresh ingredients and delicious taste. One of the most popular dishes is the Greek salad, which is easy to make and perfect for a refreshing lunch. In this recipe, we will show you how to prepare a traditional Greek salad with a few modifications.
Ingredients:
3 large tomatoes, chopped
1 medium cucumber, chopped
1 medium red onion, sliced
1 red bell pepper, chopped
1 green bell pepper, chopped
1 cup of crumbled feta cheese
1/2 cup of Kalamata olives
1/4 cup of extra virgin olive oil
1/4 cup of red wine vinegar
2 tsp of dried oregano
Salt and pepper to taste
Instructions:
In a large bowl, combine the tomatoes, cucumber, red onion, red bell pepper, and green bell pepper.
Add the crumbled feta cheese and Kalamata olives to the bowl.
In a separate bowl, whisk together the extra virgin olive oil, red wine vinegar, dried oregano, salt, and pepper.
Pour the dressing over the salad and toss to combine.
Refrigerate for at least one hour before serving.
Enjoy Your Delicious Greek Salad!
With this easy recipe, you can now enjoy the flavors of the Mediterranean in just a few minutes. This refreshing and healthy salad is perfect for lunch or as a side dish for dinner. Take a break from your usual lunch routine and try this delicious Greek salad today!