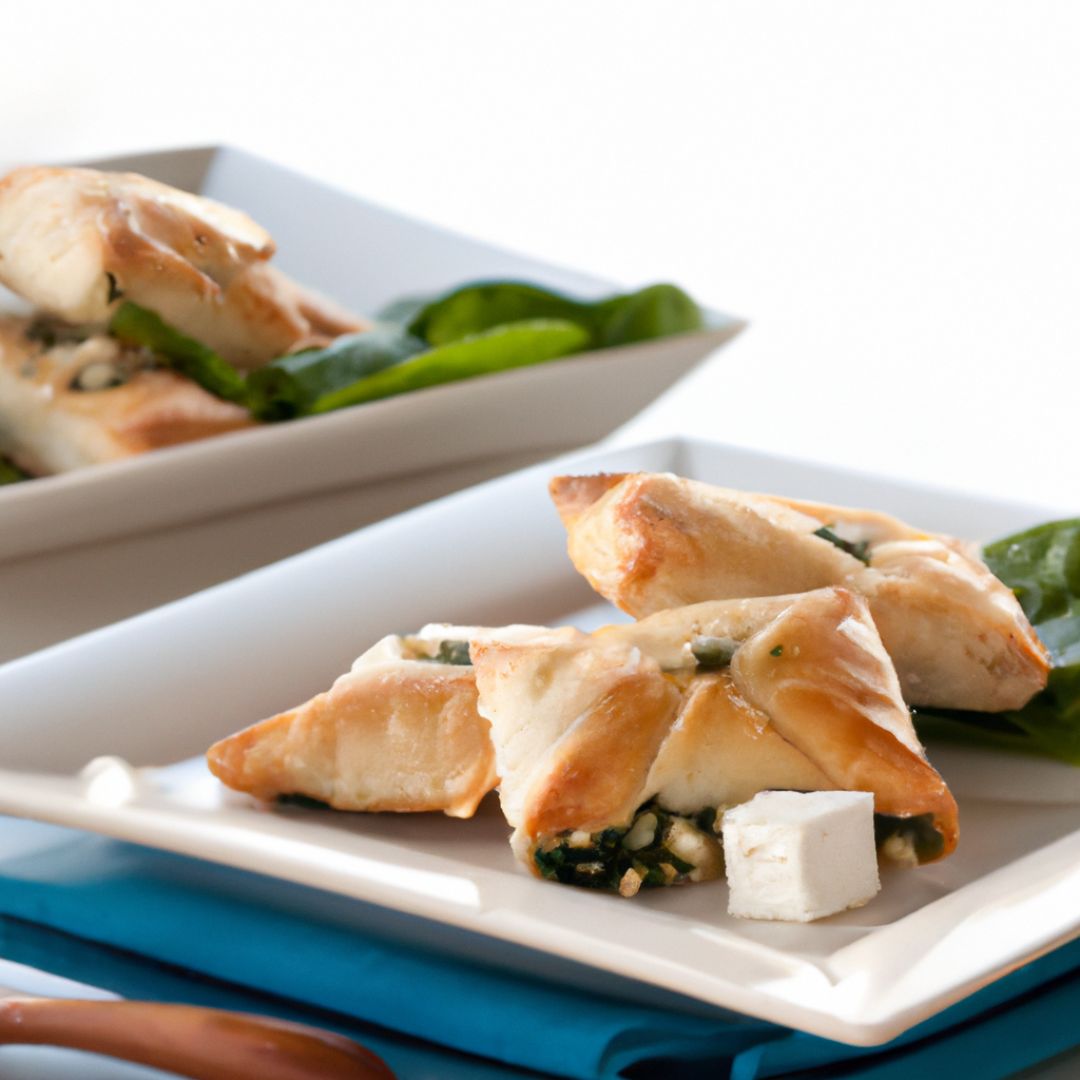 What is the traditional filling for Greek bourekas?
Melt-in-Your-Mouth Feta and Spinach Bourekas: A Delicious Greek Appetizer Recipe
Bourekas are a delicious Greek appetizer that's often served during festive occasions. Filled with feta cheese and spinach and baked until golden and crispy, these little pastries are melt-in-your-mouth delicious. Serve them warm as a part of a mezze platter or as a snack with your favorite dipping sauce. Here's how to make them:
Ingredients:
1 package frozen puff pastry, thawed
1 1/2 cups crumbled feta cheese
1/2 cup chopped spinach
1 egg yolk, lightly beaten
1 tablespoon sesame seeds
Salt and pepper to taste
Instructions:
Preheat your oven to 375°F. Line a baking sheet with parchment paper.
In a medium bowl, mix together the feta cheese, chopped spinach, salt, and pepper.
Unfold the puff pastry and cut it into 3-inch by 3-inch squares.
Place a small spoonful of the cheese and spinach mixture onto each square.
Brush the edges of the pastry squares with the egg yolk.
Bring the corners of the pastry together to form a triangle and pinch the edges together to seal.
Place the bourekas onto the prepared baking sheet.
Brush the tops of the pastries with the remaining egg yolk and sprinkle sesame seeds over each one.
Bake for 15-20 minutes or until the bourekas are golden brown and puffed up.
Remove from the oven and let cool for a few minutes before serving.