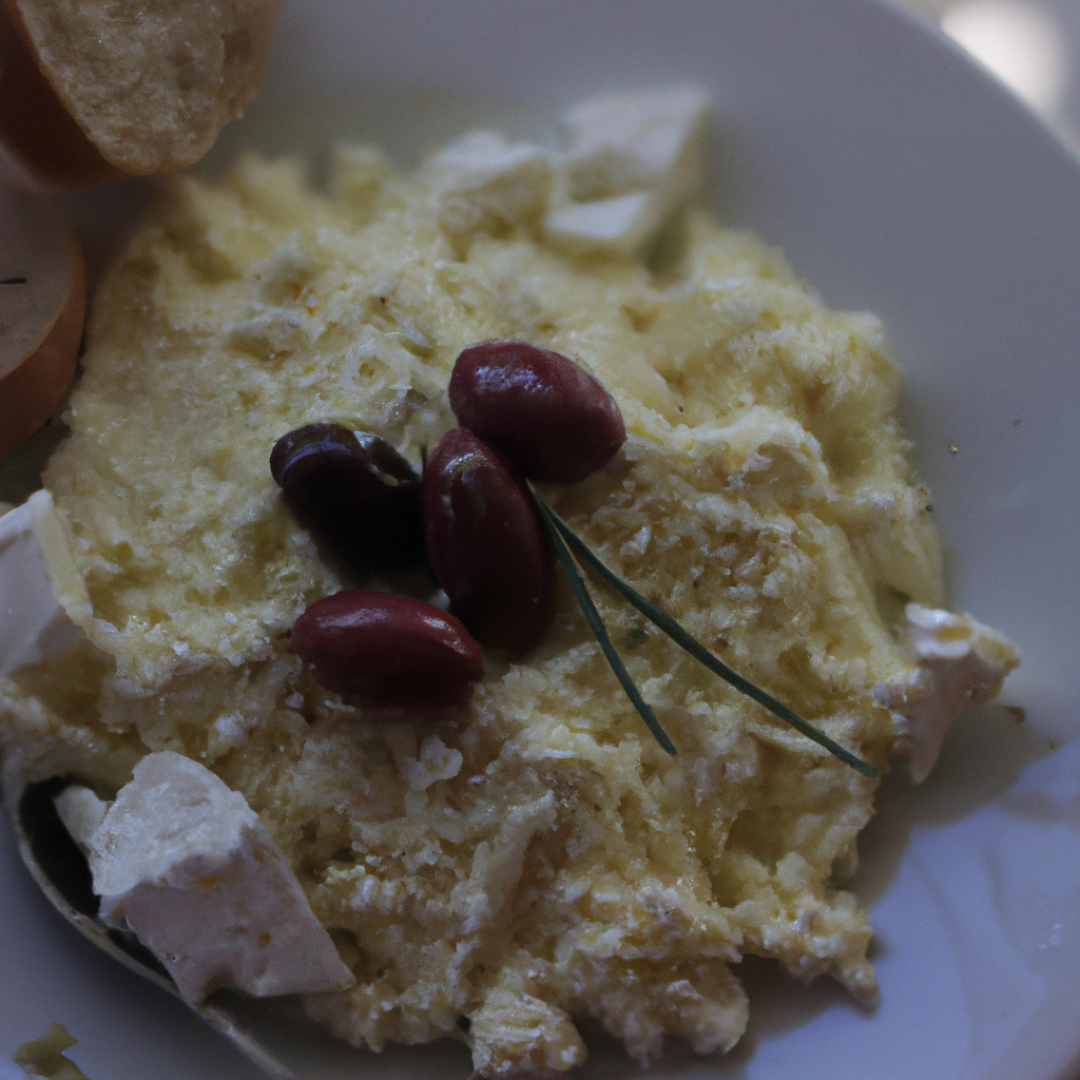 What traditional Greek ingredients are included in the Authentic Greek Breakfast Recipe featured in "Savor the Flavors of Greece"?
Savor the Flavors of Greece with Our Authentic Greek Breakfast Recipe
Welcome to a gourmet journey through the aromatic and vibrant cuisine of Greece. Today, we'll explore an authentic Greek breakfast that's uncomplicated, yet undeniably delicious, nourishing, and full of Mediterranean flavor. It includes the classic Greek scrambled eggs (Strapatsada), honey-drizzled Greek yogurt, and Greek coffee – an ideal way to wake up to the morning with a Hellenic touch.
Ingredients:
For Strapatsada (Greek Scrambled Eggs):
4 large eggs
1 large ripe tomato
1 green bell pepper, chopped
1 small onion chopped
50g of feta cheese
2 tbsp extra virgin olive oil
Salt & pepper to taste
For Greek Yogurt:
1 cup of Greek yogurt
Honey to drizzle
For Greek Coffee:
2 tsp Greek coffee
1 cup of water
Sugar to taste
Instructions:
For Strapatsada:
Heat oil in a pan over medium heat. Add onions and bell peppers. Sauté till they are slightly brown.
Add grated tomato and cook until most of the water has evaporated.
In the same pan, crack the eggs and scramble with the vegetables. Crumble the feta and stir until well mixed. Season with salt & pepper.
Serve while hot.
For Greek Yogurt:
Take a bowl of Greek Yogurt and drizzle it with honey. Serve chilled.
For Greek Coffee:
Heat the water on medium heat in a small pan or a Briki (traditional Greek coffee pot).
Once warm, add the coffee and sugar, stirring until dissolved.
Let the coffee come to a slow boil. When you see bubbles forming, turn off the heat and serve immediately. The thick froth at the top, also known as 'kaimaki', is a key characteristic of Greek coffee.
And just like that, you have yourself a vibrant, nourishing Greek breakfast! This flavorful spread captures the essence of Greek culture that unmistakably appreciates good food, good health, and good company.
As the Greeks say, "Kali Orexi!" (Enjoy your meal!)
Outro Section
We hope you enjoyed learning and preparing this indulgent Greek breakfast. The mixture of fresh ingredients, aromatic herbs, and the Mediterranean spirit ensure a heavenly start to your day. Remember, the magic of Greek cuisine lies in its simplicity and the use of fresh, seasonal ingredients. So get creative, and don't hesitate to add your own twist to these recipes. Stay tuned for more such authentic global recipes.