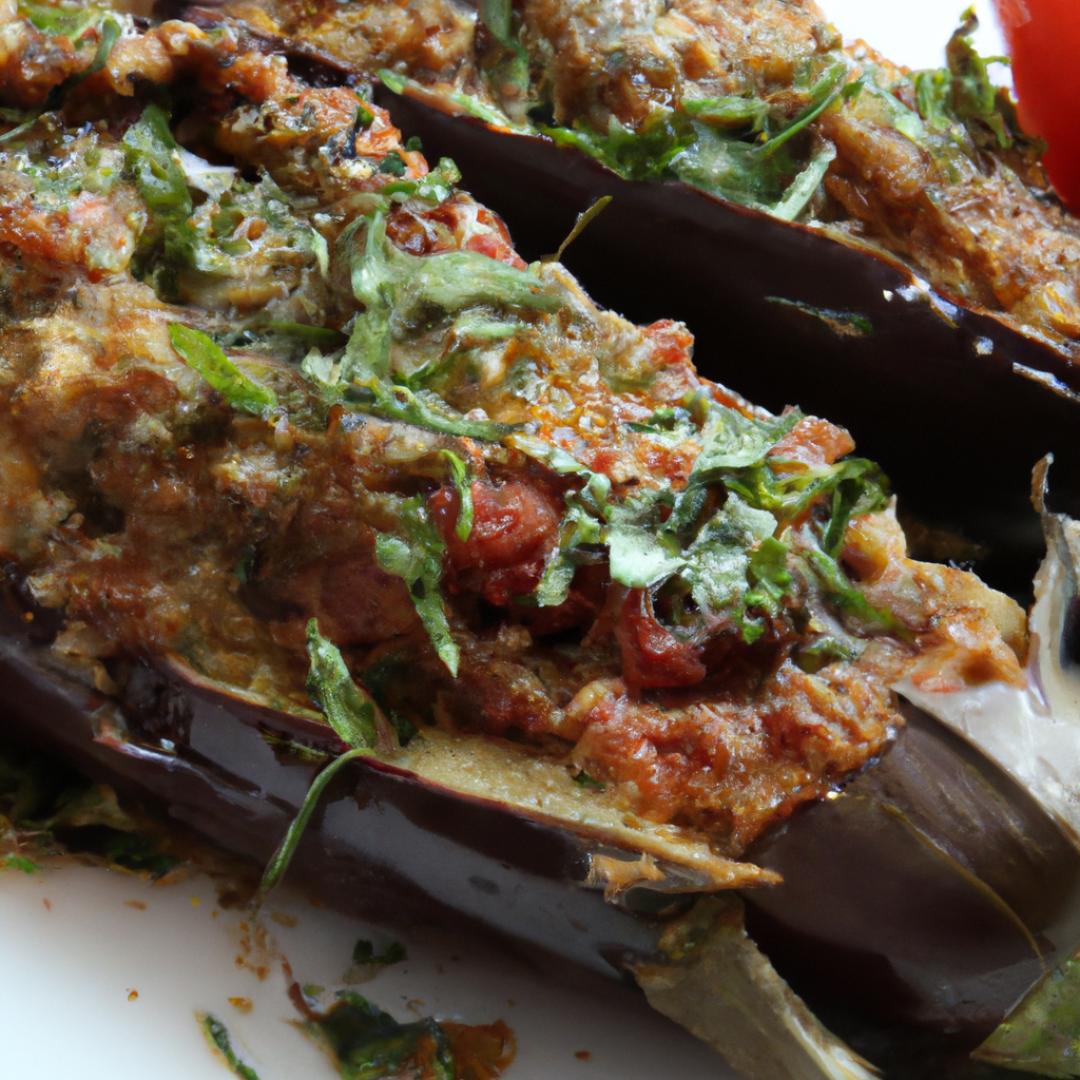 What other vegan Greek dishes could be paired alongside stuffed eggplant for a complete meal?
Mouthwatering Greek Vegan Delights: A Recipe for Stuffed Eggplant
Looking for a delicious and healthy vegan dish that will transport your taste buds to Greece? Look no further than this recipe for stuffed eggplant. Bursting with flavor and nutrients, this dish is perfect for lunch or dinner, and is sure to impress your family and friends.
Ingredients
4 large eggplants
1 large onion, finely chopped
4 garlic cloves, minced
1 red bell pepper, chopped
1/2 green bell pepper, chopped
2 large tomatoes, finely chopped
1/2 cup chopped fresh parsley
1/4 cup extra-virgin olive oil
1/2 cup vegetable broth
1 teaspoon ground cumin
1 teaspoon sweet paprika
1/2 teaspoon ground cinnamon
Salt and black pepper to taste
Preparation
Cut off the top of each eggplant, then scoop out the flesh with a spoon, leaving about 1/2 inch of flesh intact.
Chop the eggplant flesh into small pieces and set aside.
In a large skillet, heat the olive oil over medium heat.
Add the onion and cook until soft and translucent, about 5 minutes.
Add the garlic, red and green bell peppers, and chopped eggplant flesh, and cook for another 5 minutes.
Add the chopped tomatoes, cumin, paprika, cinnamon, salt, and black pepper, and cook for 10 minutes.
Stuff the eggplants with the vegetable mixture and place them in a large baking dish.
Pour 1/2 cup of vegetable broth over the eggplants.
Cover the baking dish with aluminum foil and bake in the oven at 375°F for 45 minutes to 1 hour, until the eggplants are tender.
Garnish with fresh parsley and serve hot.
Tip: You can also sprinkle some vegan cheese on top of the eggplants before baking for a cheesy twist on this classic Greek dish!
We hope you enjoy this recipe for stuffed eggplant as much as we do! It's a perfect way to incorporate more vegetables into your diet without sacrificing flavor or satisfaction. For more delicious vegan recipes, be sure to check out our website.
Happy cooking!