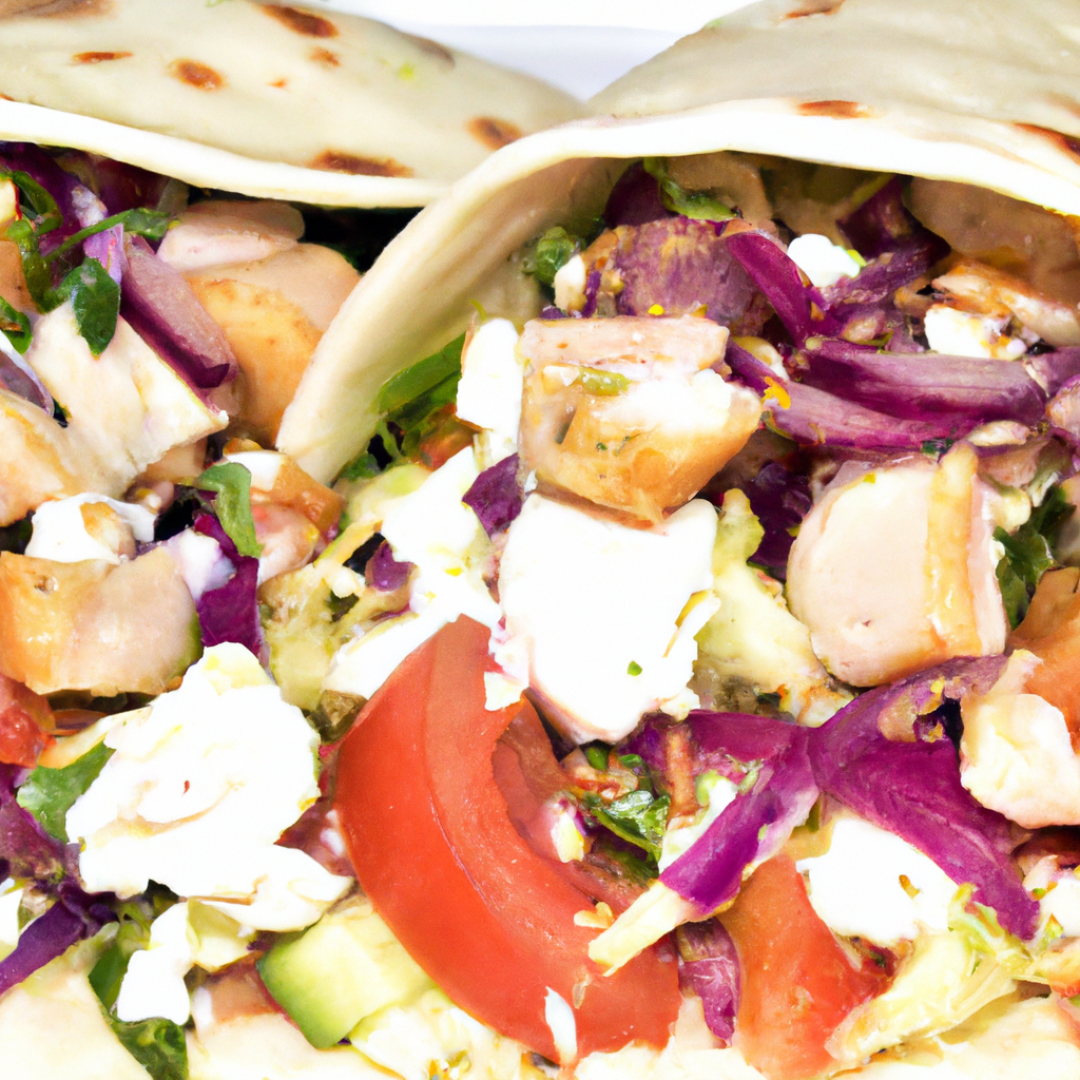 What are the ingredients needed for this Greek-style chicken pita recipe?
Killer Greek Lunch: Try This Delicious Greek-Style Chicken Pita Recipe Today!
If you're looking for an easy and tasty lunch idea, give this Greek-style chicken pita recipe a try. With juicy chicken, fresh veggies, and a tangy tzatziki sauce, it's the perfect way to satisfy your hunger and your taste buds. Here's what you'll need:
Ingredients
4 boneless, skinless chicken breasts
1/4 cup olive oil
2 cloves garlic, minced
1 tsp dried oregano
1 tsp dried thyme
1/2 tsp salt
1/4 tsp black pepper
4 pita breads
1 cup chopped tomatoes
1 cup chopped cucumbers
1/2 cup crumbled feta cheese
1/4 cup chopped fresh parsley
1/2 cup tzatziki sauce
Instructions
Preheat your grill to medium-high heat.
In a small bowl, whisk together the olive oil, garlic, oregano, thyme, salt, and pepper.
Pound the chicken breasts to an even thickness, then brush them with the oil mixture.
Grill the chicken for 6-8 minutes per side, or until cooked through.
While the chicken is cooking, warm the pita bread on the grill for a few minutes on each side.
When the chicken is done, slice it into strips.
To assemble your pitas, place some chicken, tomatoes, cucumbers, feta, parsley, and tzatziki sauce in each pita.
Serve immediately and enjoy!