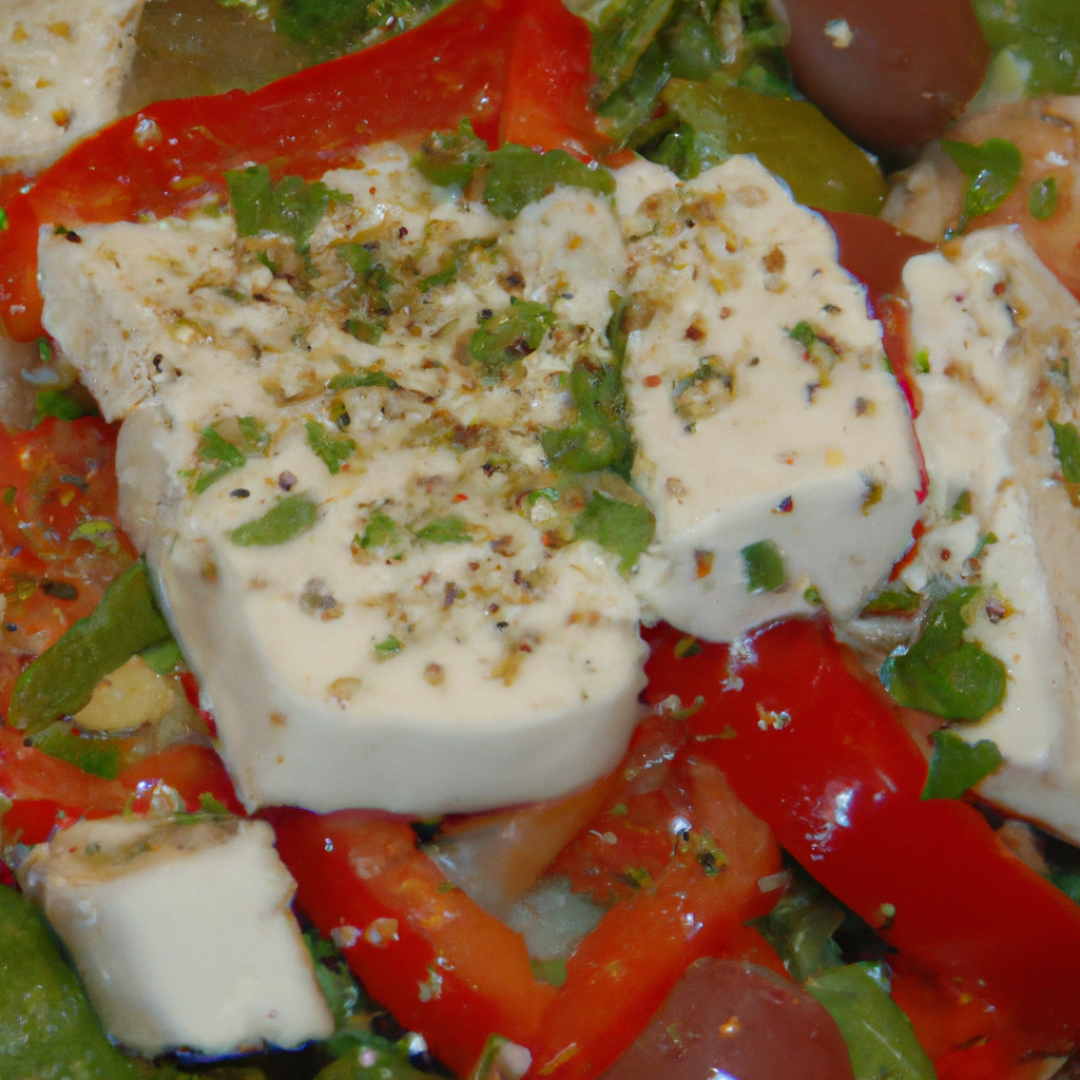 What are some traditional Greek dishes that are typically served at a Mediterranean-themed dinner?
Mouthwatering Mediterranean Magic: A Greek Dinner Delight!
Get ready to tantalize your taste buds with this amazing Greek dinner delight! Full of bold flavors, fresh ingredients, and healthy veggies, this dish is not only satisfying but also nutritious. Whether you're hosting a dinner party or just looking for a delicious meal for your family, this recipe is easy to make and tastes amazing!
Ingredients:
1 lb. of lamb shoulder
2 cups of Greek yogurt
1/2 cup of feta cheese, crumbled
2 tbsp. of lemon juice
1/4 cup of olive oil
1/4 cup of red wine vinegar
1 tbsp. of dried oregano
2 cloves of garlic, minced
1 tbsp. of salt
1/2 cup of cherry tomatoes, halved
1/2 cup of cucumber, diced
1/4 cup of red onion, diced
4 pita breads
Instructions:
Preheat the grill to medium-high heat.
Place the lamb in a shallow dish and season with salt and oregano.
In a small bowl, whisk together the Greek yogurt, feta cheese, lemon juice, olive oil, red wine vinegar, and garlic. Set aside.
Grill the lamb for about 8-10 minutes on each side, until it is cooked to your desired level of doneness.
Let the lamb rest for a few minutes, then slice it thinly.
Toast the pita breads on the grill for a few seconds on each side.
Assemble your pita with lamb, tomatoes, cucumber, red onion, and a generous dollop of the Greek yogurt sauce.
Serve and enjoy!