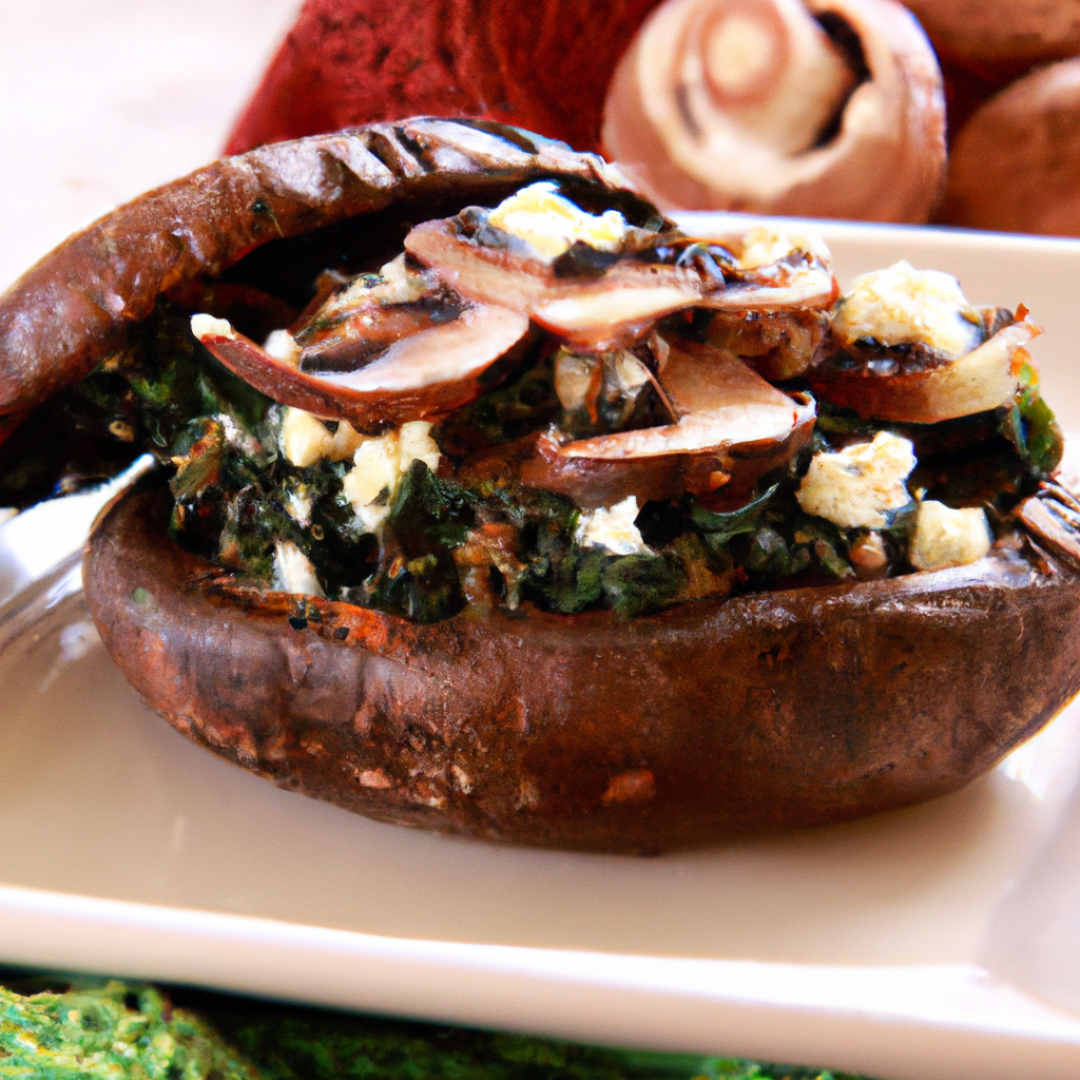 What are the health benefits of using spinach and feta as the stuffing for these portobello mushrooms?
Savory Spinach and Feta Stuffed Portobello Mushrooms
Are you looking for a delicious vegan recipe with Greek flavors? Look no further than these savory spinach and feta stuffed portobello mushrooms. They make a perfect main dish or side dish and are easy to prepare.
Ingredients:
4 large portobello mushrooms, stems and gills removed
1 tablespoon olive oil
1 onion, diced
3 garlic cloves, minced
4 cups fresh spinach, chopped
1/2 teaspoon dried oregano
1/2 teaspoon dried basil
1/4 teaspoon salt
1/4 teaspoon black pepper
1/2 cup crumbled vegan feta cheese
1/4 cup bread crumbs
Instructions:
Preheat the oven to 375°F (190°C).
Heat the olive oil in a large skillet over medium heat. Add the diced onion and cook for 2 minutes. Add the minced garlic and cook for an additional minute.
Add the chopped spinach, oregano, basil, salt, and pepper to the skillet. Cook until the spinach is wilted, about 5 minutes.
Remove the skillet from the heat and stir in the vegan feta cheese and bread crumbs.
Arrange the portobello mushroom caps on a baking sheet lined with parchment paper.
Divide the spinach and feta mixture evenly among the mushrooms.
Bake for 25-30 minutes, until the mushrooms are tender and the filling is golden brown.
Serve hot and enjoy!