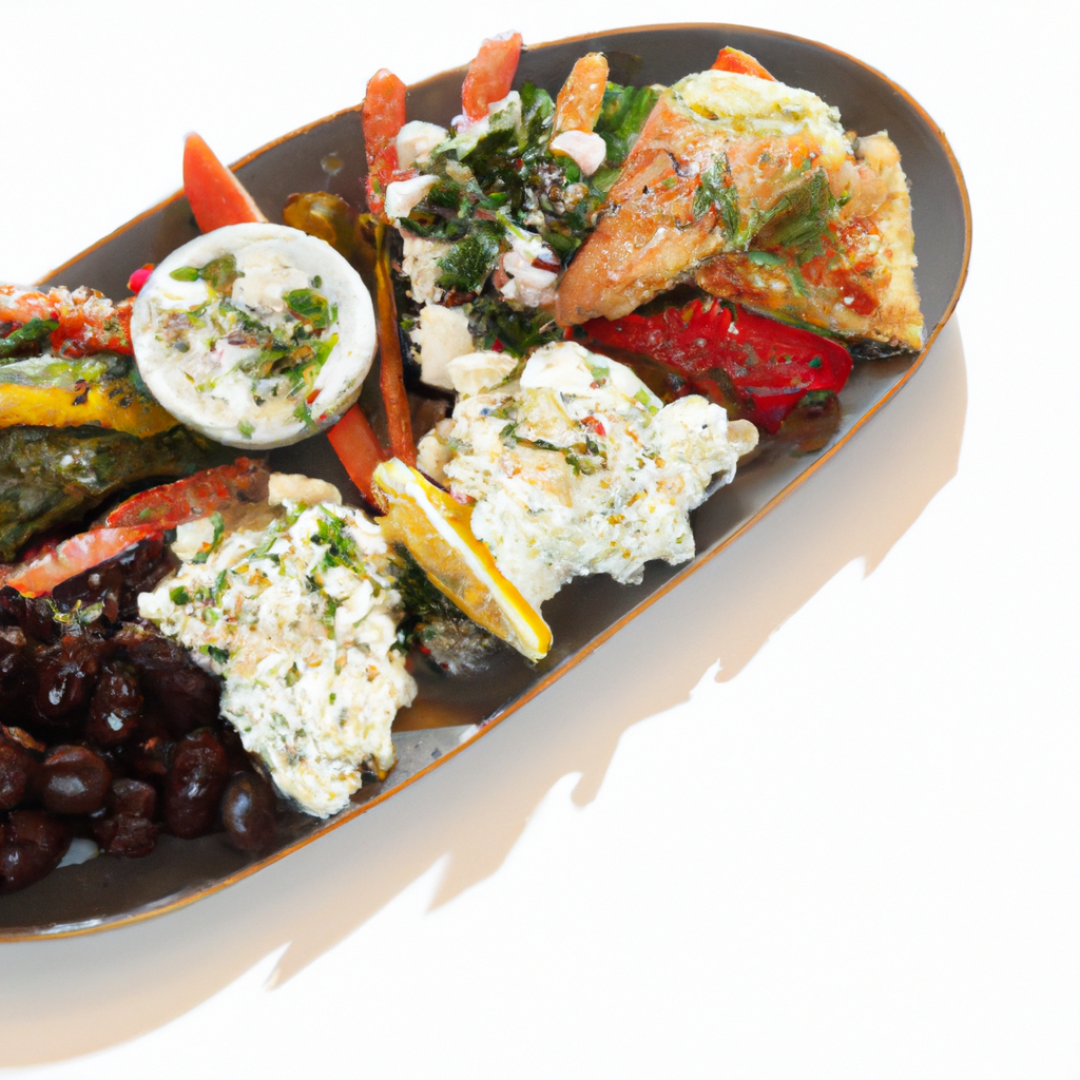 What are some traditional Greek ingredients used in creating a mouth-watering meze plate?
Mouth-Watering Greek Meze Plate: A Delicious Appetizer Recipe
Introduction
If you're looking for a delicious and easy-to-prepare appetizer, look no further than a Greek meze plate. This plate is a collection of small dishes that are perfect for sharing as a starter. It's a great way to introduce your guests to Greek cuisine and to add some Mediterranean flavor to your meal. In this recipe, we'll show you how to prepare a mouth-watering Greek meze plate that's sure to impress.
Ingredients
1 cup hummus
1 cup tzatziki
1 cup Greek olives
1 cup feta cheese, cubed
1 cup grape tomatoes
1/2 cup roasted red peppers, sliced
Pita bread, sliced into triangles
Fresh parsley, chopped
Instructions
Arrange the ingredients on a large platter or tray in any order and quantity you like. Serve with pita bread for dipping and enjoy!
Conclusion
Creating a Greek meze plate is an easy and delicious way to impress your guests. With just a few ingredients, you can create a beautiful plate that's full of Mediterranean flavor. This versatile appetizer plate is perfect for any occasion, whether you're hosting a party or a family dinner. So, go ahead and give this recipe a try, and let us know how it turns out!