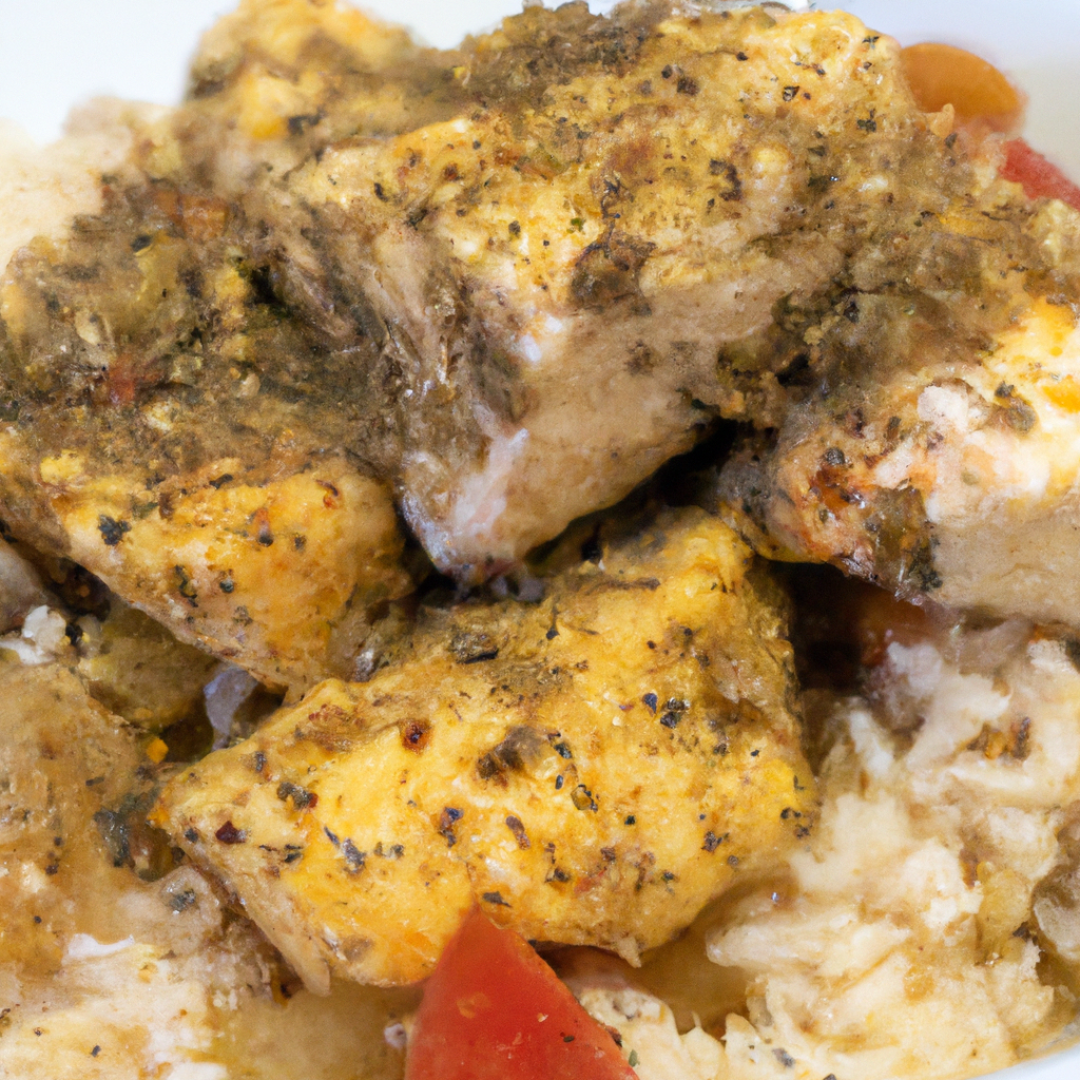 What are the key ingredients and steps in making this Greek dinner recipe?
Experience the Taste of Greece with This Delicious Greek Dinner Recipe
Ingredients
1 lb. of lamb
1 teaspoon of dried oregano
1 teaspoon of dried thyme
2 tablespoons of olive oil
1 onion, chopped
4 cloves of garlic, minced
1 red bell pepper, sliced
1 yellow bell pepper, sliced
1 can of diced tomatoes
1 teaspoon of paprika
1/2 teaspoon of cumin
Salt and pepper to taste
Feta cheese, for serving
Method
Preheat your oven to 350°F.
In a bowl, combine the dried oregano, dried thyme, and olive oil to create a marinade. Coat the lamb in the marinade and allow it to sit while you prepare the rest of the dish.
In a large oven-safe skillet over medium-high heat, sauté the chopped onion until it is soft and translucent.
Add the minced garlic and sliced bell peppers to the skillet and continue to sauté until the peppers are tender.
Add the can of diced tomatoes, paprika, cumin, and salt and pepper to taste.
Place the lamb on top of the tomato mixture in the skillet and transfer the skillet to the oven.
Bake for 20-30 minutes, or until the lamb is cooked to your desired degree of doneness.
Garnish the dish with crumbled feta cheese and serve.
Enjoy your delicious Greek dinner!