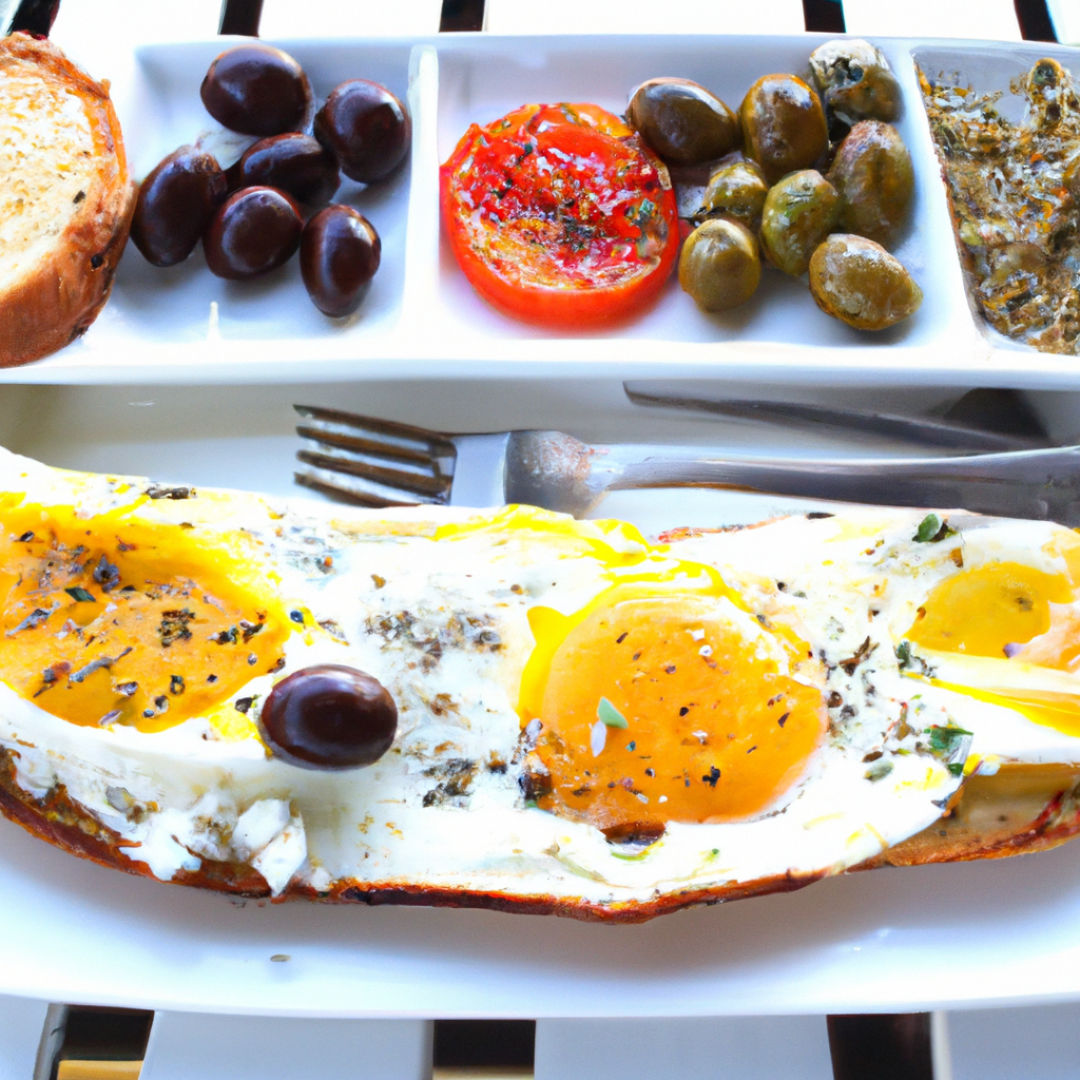 What ingredients are needed to make this Greek-inspired breakfast recipe?
Start Your Day with a Greek Twist: Try this Delicious Breakfast Recipe!
If you're looking for a twist on your breakfast routine, this Greek-inspired dish is just what you need. With tangy feta cheese, earthy spinach, and protein-packed eggs, it's a tasty and nutritious way to start your day.
Greek-style Spinach and Feta Omelette
Ingredients:
3 eggs
1/4 cup crumbled feta cheese
1/4 cup baby spinach, chopped
1 tablespoon olive oil
Salt and pepper, to taste
Instructions:
In a small mixing bowl, lightly beat the eggs with a pinch of salt and pepper.
Add the chopped spinach and crumbled feta cheese to the bowl and mix well.
Place a non-stick skillet on medium heat and add the olive oil. Once the oil is hot, pour the egg mixture into the skillet.
Cook the omelette until the edges start to set and the bottom is lightly browned, about 3-4 minutes.
Using a spatula, fold the omelette in half and cook until the eggs are set and the cheese is melted, about 2-3 more minutes.
Remove the omelette from the skillet and serve hot.
This Greek-style spinach and feta omelette is a wonderful way to start your morning with a healthy and delicious breakfast. And the best part? It's easy to customize with your favorite ingredients, like sliced olives, chopped tomatoes, or even a dollop of tzatziki sauce. So, grab your skillet and give this recipe a try – your taste buds will thank you!