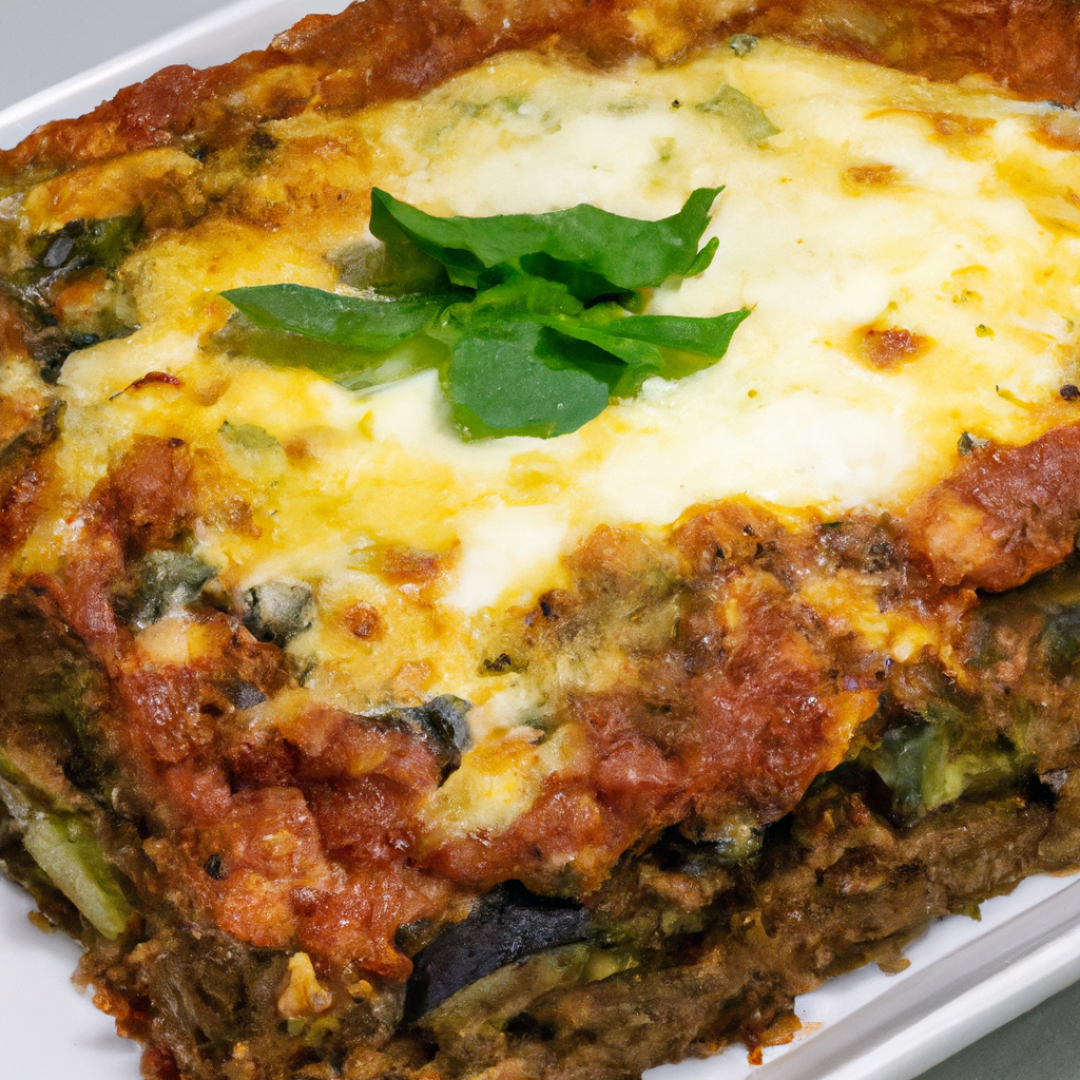 What are the key ingredients needed to make a delicious Greek vegan moussaka?
Mediterranean Magic: A Greek Vegan Recipe for Mouthwatering Moussaka
Are you looking for a delicious and healthy Mediterranean recipe? Look no further than this mouthwatering Greek Vegan Moussaka! This dish is packed with flavor, and you won't even miss the meat. This recipe is perfect for any occasion, whether it's a dinner party or a cozy night in. So why wait? Try this Mediterranean magic today!
Ingredients:
2 eggplants, cut into 1/2-inch slices
1 1/2 cups cooked lentils
1 large onion, chopped
3 cloves garlic, minced
1 red bell pepper, chopped
1 can (15 oz) tomato sauce
1/4 cup red wine
1/4 cup chopped fresh parsley
1/4 cup chopped fresh dill
1 tsp dried oregano
Salt and pepper, to taste
1/4 cup olive oil
1/4 cup flour
2 cups unsweetened soy milk
1/2 cup nutritional yeast
1/4 tsp nutmeg
1/4 tsp paprika
Instructions:
Preheat your oven to 375°F.
Place the eggplant slices on a baking sheet lined with parchment paper. Brush both sides with olive oil and sprinkle with salt and pepper. Bake for 20-25 minutes or until soft and caramelized.
In a saucepan, heat 2 tbsp of olive oil over medium heat. Add the onion and garlic and cook until translucent.
Add the bell pepper and lentils to the pan and cook for 2 minutes.
Stir in the tomato sauce, red wine, parsley, dill, oregano, salt, and pepper. Simmer for 15 minutes.
In a separate saucepan, heat 2 tbsp of olive oil over medium heat. Whisk in flour until smooth.
Gradually add the soy milk, whisking constantly until the mixture thickens.
Stir in the nutritional yeast, nutmeg, paprika, salt, and pepper. Simmer for a few minutes.
In a baking dish, layer the eggplant slices and lentil mixture. Top with the soy milk sauce.
Bake for 30-35 minutes or until golden brown and bubbly.
Conclusion:
This Greek Vegan Moussaka is a dish that brings together the best flavors of the Mediterranean. It's hearty, healthy, and packed with protein and flavor. You can serve it as the main dish or as a delicious side. Either way, it's sure to please.
So why not try this Mediterranean magic today? Your taste buds will thank you for it!